Founded in 2010, Sumo Logic serves some of the top brands in the world, helping them harness the power of machine data to improve their operations. All the while, they deliver an outstanding customer experience at an enterprise scale. Already handling more than four petabytes of the world's leading companies' data, Sumo Logic wasn't ready to rest on its laurels. Its next mission: deliver the most amazing user experience possible.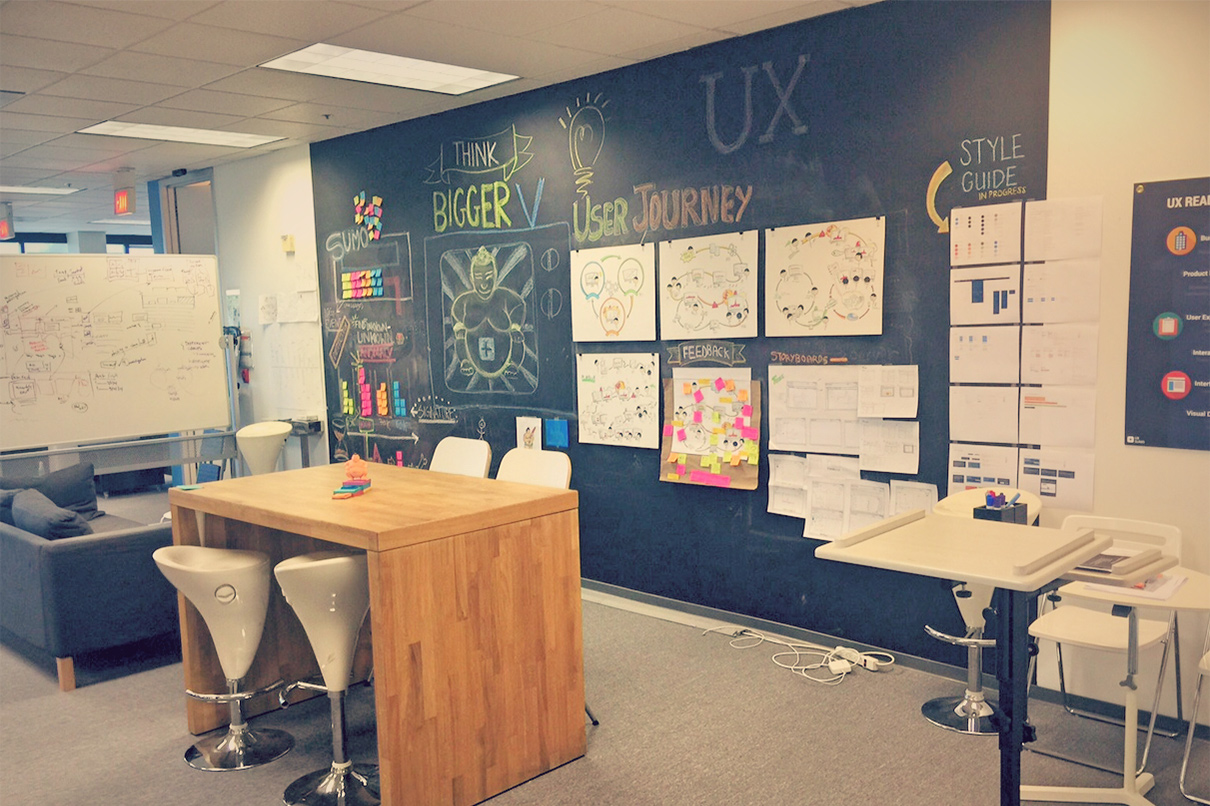 Photo Credit: Sumo Logic
To do so, Sumo Logic made a major investment in 2015, creating its first ever UX team. The company created the position of Vice President of User Experience and hired Michael Peachey. He was previously the VP of Product Experience and Executive Producer of the TIBCO User Experience Group. Joining Peachey on his first day at Sumo Logic was Daniel Castro, whose track record included ground-breaking work at Verizon, Walmart Labs and Sephora.
Creating an Enterprise-Level Design Culture
"I first started working in the UX field when it was called information archi­tecture," Castro said. "It has been amazing to be a part of the UX move­ment, and the consumerization of en­terprise apps is really the next dimen­sion. It used to be the race was tech­nology but now consumer-level design is where true competitive ad­vantage lies. It's exciting to work for a company that understands the impor­tance of UX design."

Daniel Castro, Design Director,
Castro quickly found that coming into an enterprise green-field of design was "an awesome problem to have." In the past year, he has built a team of four interaction designers and five visual designers who also serve the marketing and product teams. The extended UX team also includes front-end developers and writers.
Education and transparency have been critical to foster a design culture at Sumo Logic. For the first six months, Castro and team spent much of their time holding happy hours and offering show-and-tells of great UX design. Castro jokes that no one wants to show a UX team member a clean office wall because they would quickly cover it with images of their work, to make the "physical presence" of design known throughout the company.
"When we started, UX design was talked about in a bit of a negative tone, like we were trying to dumb things down for our users," Castro said. "But now even highly technical developers are talking about Sumo Logic and their other tools in terms of ease of use. People see the value in making technology approachable and slick."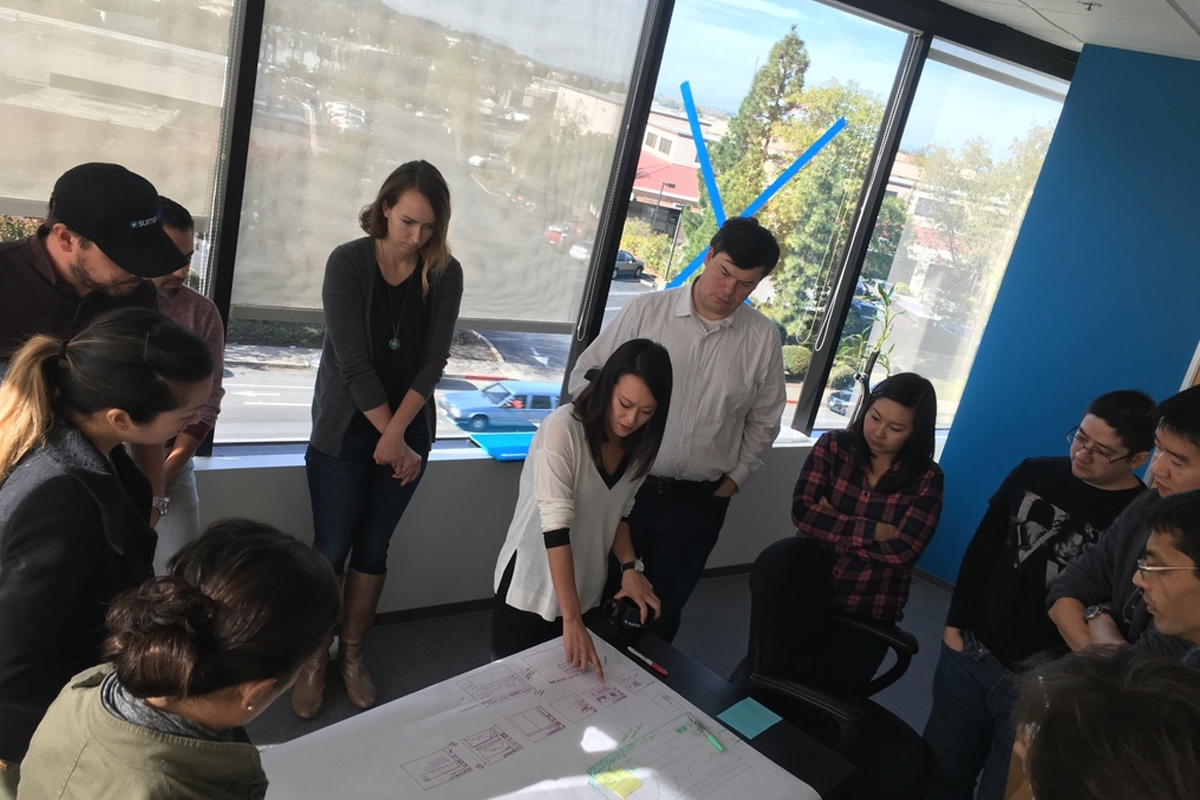 Photo Credit: Sumo Logic
From Reviews to Collaboration
The next challenge for Castro and team was to create a collaborative environment where UX designers could work closely with both technical and non-technical staff to revolutionize the Sumo Logic experience.
The company had been using Axure for wireframing but Castro and team quickly found that the solution did not allow for easy design modification and, even more limiting, it did not encourage collaboration. Design review simply consisted of sharing PDFs. In a culture already used to collaborative tools such as Slack and quick peer reviews, this slow process of emailing thoughts on static designs was stifling.
Castro had begun trying UXPin at his previous job and decided to introduce the solution to his new team. UXPin enables Castro to convey ideas quickly to his team without marking up a huge product specs document.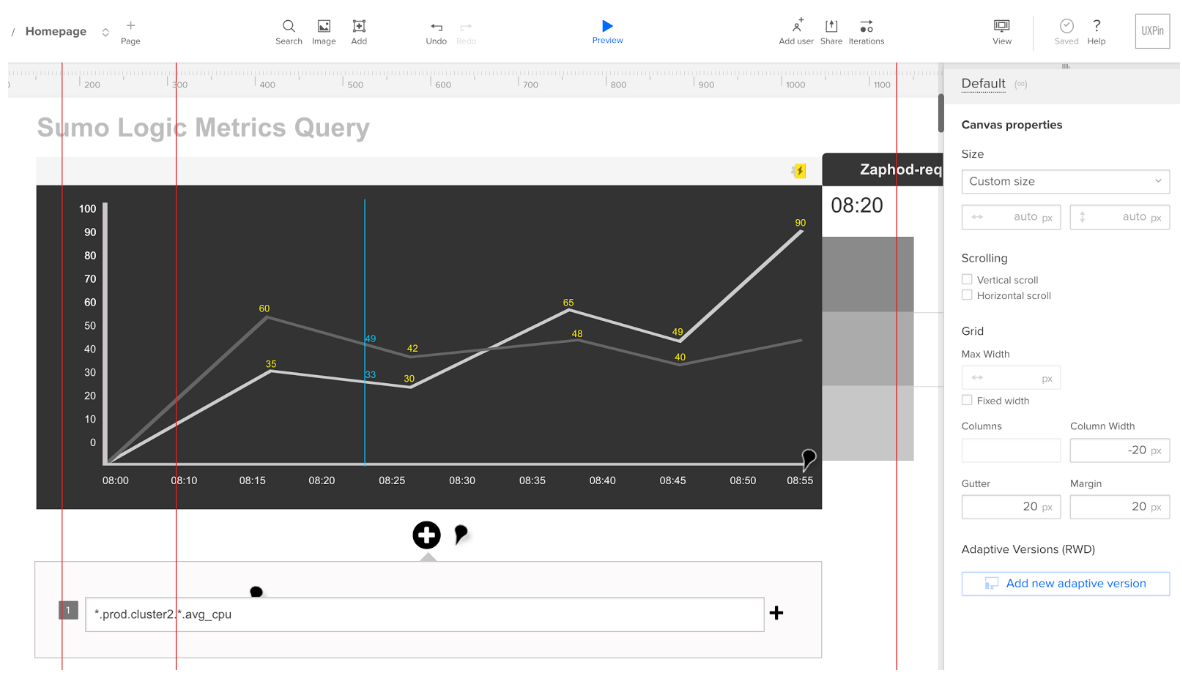 Sumo Logic Prototype created during a discovery phase for their Unified Logs Metrics product
"We are constantly collaborating with engineering and product managers and it used to take forever to work together," Castro said. "UXPin allows us to easily show the flow and main components of our projects. We can share a link and everyone can communicate, expanding on each other's comments and allowing us to manage feedback contextually without redundancy. Really, it's like a visual version of our thought process. We can even make comments on a pixel level. This has made our review process three times as fast."
Castro has also found that UXPin has enabled his team to communicate more effectively with executives, noting that UXPin is "like gold" when trying to get approval from stakeholders on projects, halving the effort needed to communicate with stakeholders.
"UXPin has played a vital role in creating a design-oriented culture at Sumo Logic," Castro said. "The team is great to work with, and I'm excited to see what we can do next."

Daniel Castro, Design Director,