When Larry Sawyer joined PayPal as a senior UX designer in 2014, he was tasked with making PayPal's internal apps not just easier to use but more robust.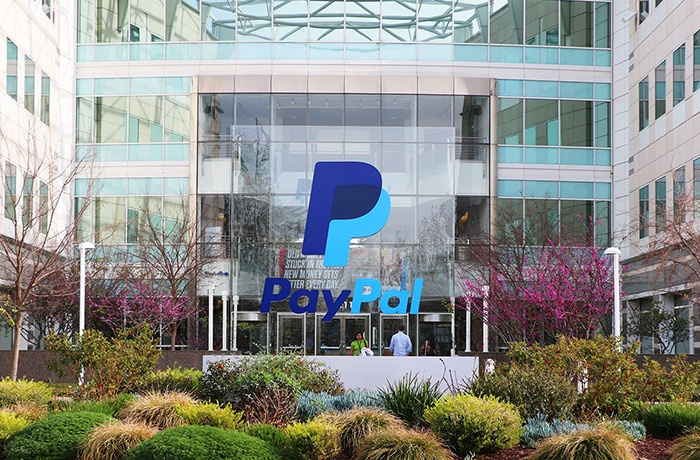 Photo Credit: PayPal
Larry Sawyer's typical projects involve building internal apps that help numerous PayPal teams. A few of these projects include site reliability engineering, ensuring the PayPal sites and all their products work seamlessly and reliably. To do so requires large-scale prototyping and testing. Which is made harder when you're the world's leading online payments system where data complexity is a given and data security a must.
Data Complexity,Design Simplicity
"When I first started, PayPal was look­ing to do a lot more wireframing and mock-ups," Sawyer said."

I'd used Balsamiq and Axure before but neither could do all that we needed. I considered InVision, but ulti­mately chose UXPin because it alone could handle the level of collaboration and iterations I knew would be neces­sary to handle the criticality and com­plexity of our data."

Larry Sawyer, Senior UX Designer,
On a regular basis, Sawyer might have 38 different projects active in UXPin. And, as the company and its offerings mature, he's found that the apps themselves have become far more complex and rich. To speed development, Sawyer meets with engineers and systems architects for an hour every day, going through the design status of hot projects, even refining them on the fly.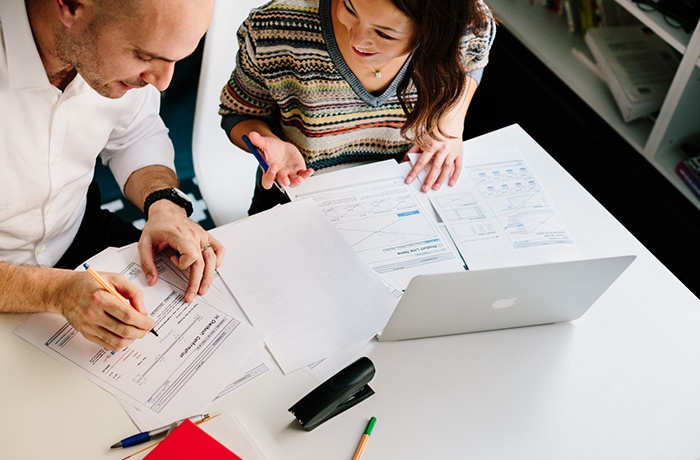 Photo Credit: PayPal
"UXPin is a big part of why I can move my projects forward quickly," Sawyer said. "I can pull up my designs and everyone can visualize what needs to change. When people can see what you are talking about, you can think through options much more easily and go through iterations much more quickly. I can even get someone on the phone, make a quick change while we are both looking at a design and move on."

Larry Sawyer, Senior UX Designer,
Easier Collaboration, Quicker Product Development
Sawyer can't stress enough how much easier collaboration is now with UXPin. Currently working with 5-6 different teams, he can easily send product managers and senior management UXPin URLs, get their feedback and move on quickly. In fact, he tries to arrive in the office early to respond to UXPin-generated emails where non-technical product staff have left pins to show what changes they want, making it simple for Sawyer to know exactly what to address.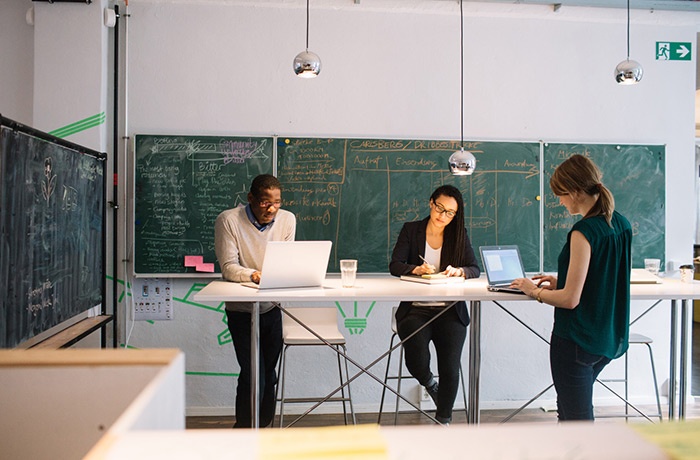 Photo Credit: PayPal
"When I started, I used to have to send Photoshop images to the team and this literally tripled my design time," said Sawyer. "UXPin has saved us hundreds of hours of product development time by making it simple to collaborate. Plus, with its great library of components, I can literally go in, cut and paste a component into my design, and we're off and running."

Larry Sawyer, Senior UX Designer,
UXPin has also helped Sawyer and his colleagues score big wins with senior executives. For example, when a senior director from the field wanted to show upper management what an app he wanted to build to solve a customer service interaction issue, Sawyer was able to not just "put the idea on a piece of paper," as was requested, by create a powerful mock-up that went all the way up to PayPal CTO and team, who loved the application and quickly green-lighted it.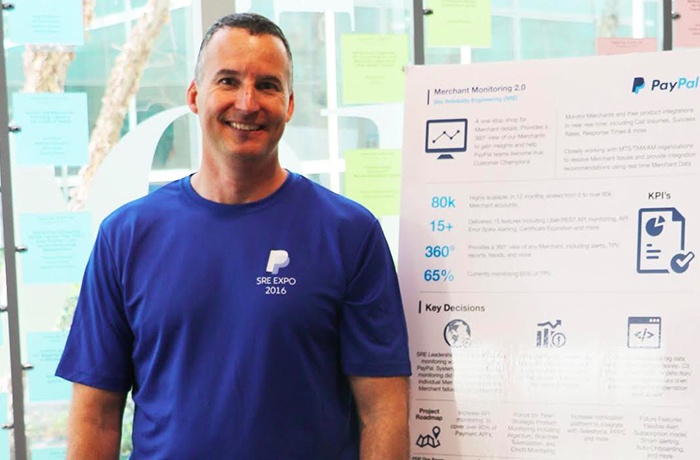 Photo Credit: PayPal
"They say a picture is worth a thousand words, but a mock-up is worth even more than that," said Sawyer. "UXPin has made it easy for me to not only collaborate more efficiently with technical people but to work more effectively with our non-technical staff. The learning curve was so easy, and it has changed our work for the better."

Larry Sawyer, Senior UX Designer,