Invoices
All your invoices are kept in one place, so you can access them easily or change your billing information anytime. But please note that only the account owner has access to the billing section and invoices.
To access your invoices, go to the Billing section in your Account settings.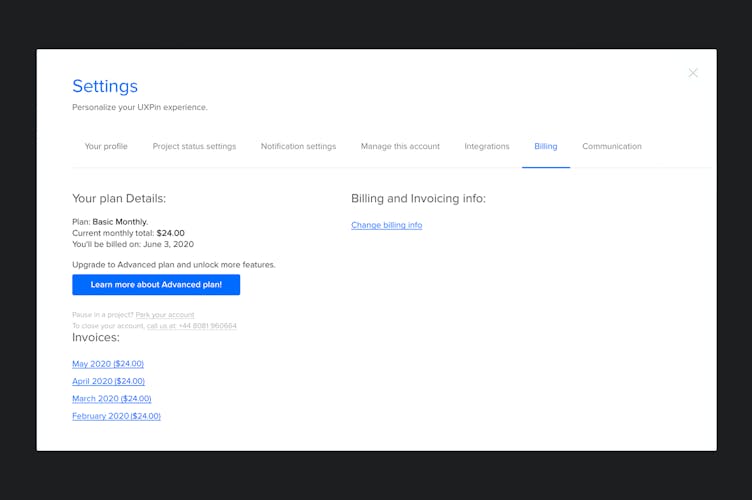 All your invoices are ready to download. Simply click on the date that you're looking for and your invoice will be downloaded in a PDF format.
Note
It may take up to 24 hours after the payment for the invoices to be available to download in this section.