Closing an Account
To close your UXPin account, you must be the owner of the account. Go to the Billing section in Account Settings. You can cancel your account at the bottom of the Your plan Details section where it says "We'd hate to see you go, but if you ever need to cancel you can do it here".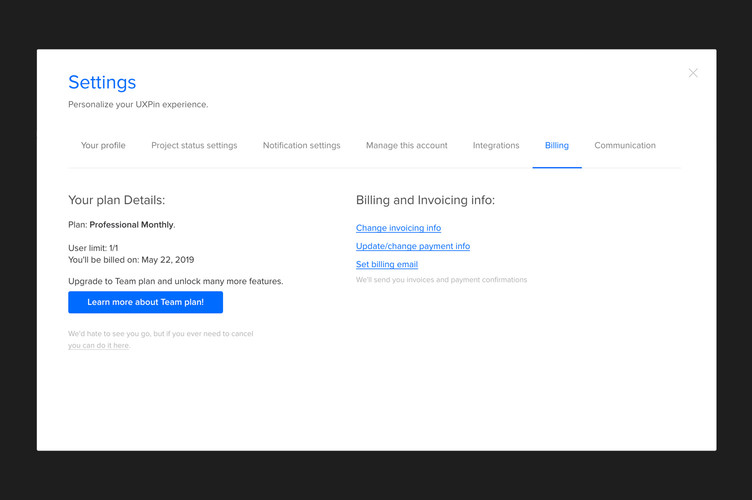 After you decide to close your account, we will ask you about the reason why you're leaving and share your thoughts. Your feedback is valuable and will help us improve our tool.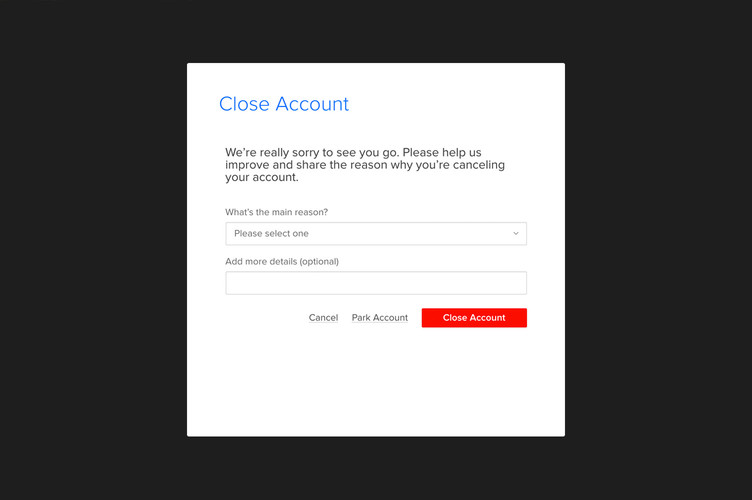 When you're done with your feedback, click Close account. Your account will remain active till the end of the current payment period.
The moment your current subscription period expires, your account will become suspended. It means that all access to projects and prototypes will be revoked and you'll be able to regain it only by reactivating the account with a subscription.
Note
All prototypes in suspended accounts are removed after 60 days.