Transfer Ownership
Changing email address
In this tutorial, you will see how to change the email in your account so you can keep your login credentials up to date as well as how to manage account ownership options.
To change the email address in your account, open the Settings dropdown (cog icon in the top right corner) and go to Your profile. You can change the email by entering a new address in the field.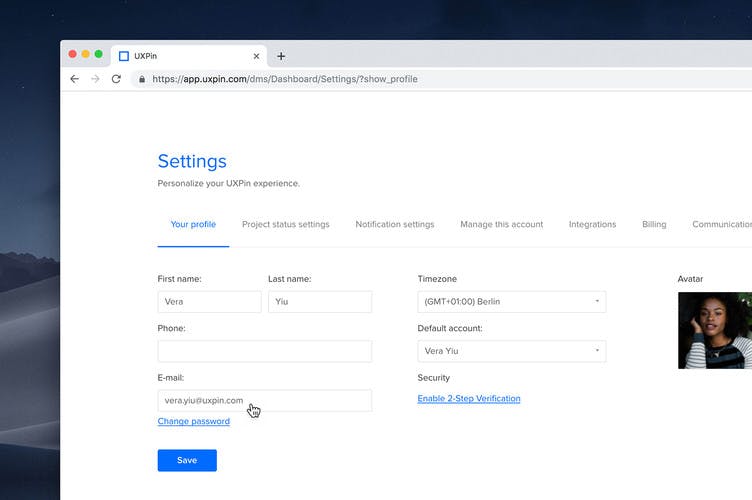 Please note that this will only work if the address you want to change it to isn't already in use by another UXPin account. If that's the case but you'd still like to use that email, you can simply change the email of the other account which will effectively free up the address to be used.
Transferring account ownership
To transfer the ownership of your UXPin account go to the Manage this account section in your Account Settings. Click Transfer ownership of this account, pick the correct person from the drop-down menu, save and you're all set.