Switching Accounts
UXPin is a collaborative platform in which you can be invited to multiple UXPin accounts at once. You can access them all with just one login.
Switching between accounts
To switch between accounts, go to your Dashboard. On the left side you'll see a couple of square icons with letters. Each icon stands for one account and when you hover over them, you'll see the name of the account. Click on the icon and you will be switched to the account.
Setting up a Default Account
If you work in one account and want to avoid switching back and forth between accounts you can set one of them as your default one. Go to Account settings > Your profile and choose the account in the Default account dropdown.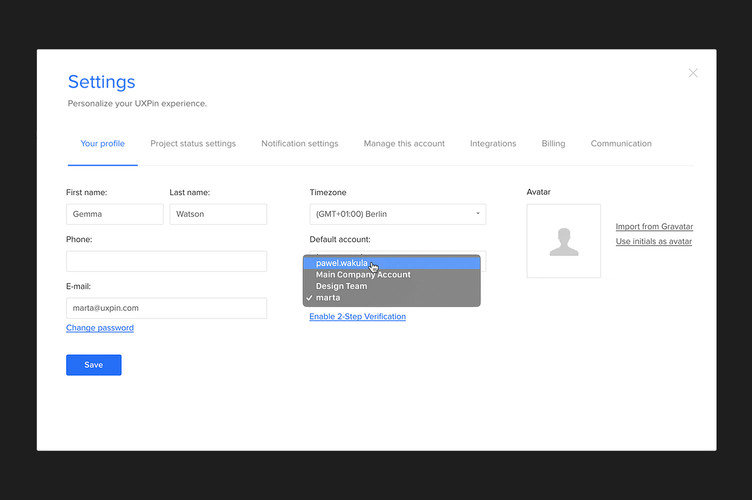 The currently active account will be always marked with a lighter icon and a blue dot. All prototypes assigned to that account will be visible on the Dashboard.