UXPin Mirror
With the UXPin Mirror app you can effortlessly preview your prototypes on mobile devices and see how they look and feel, in a captivating environment unlimited by the browser. As you make changes in the editor, the prototype on your mobile device will update on the fly. The great thing about it is that you don't need to use a USB cable or be on the same Wi-Fi network. Once you download the app, you're ready to preview any prototype on your mobile device.
Preview a Prototype on Mobile
To preview a prototype on your mobile device:
Click

Preview on a Device

in the Top bar of the Editor to display the QR code.
Open the Mirror app on your device and scan the code to view the prototype.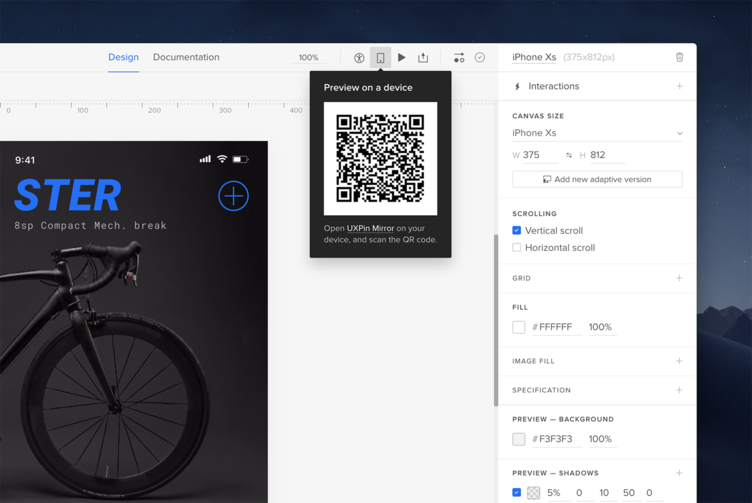 To preview a new prototype, triple-tap anywhere on the screen (iOS) or tap Back (Android) to open the menu and go from there.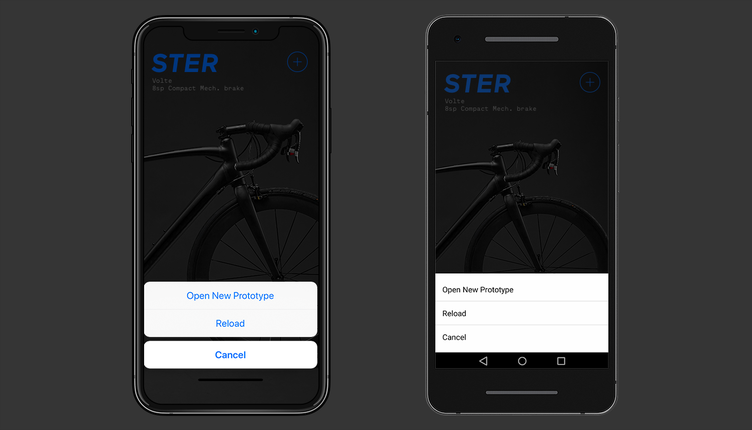 Things to Remember
The Mirror app follows the steps you make in the editor such as switching between pages.
While the UXPin Mirror app allows you to preview prototypes, it does not include the Comment, Spec and Documentation modes.
Supported versions:
Android: 5.0 or higher
iOS: 10 or higher
Get the app from Google Play or App Store.