Exporting
When it comes to exporting your designs, UXPin supports the following formats:
Exporting a design
To export a design to a file:
Select Share in the top right corner of the Top bar and click Export.
Or use the keyboard shortcut Ctrl "Shift" "E" to bring up the Export modal.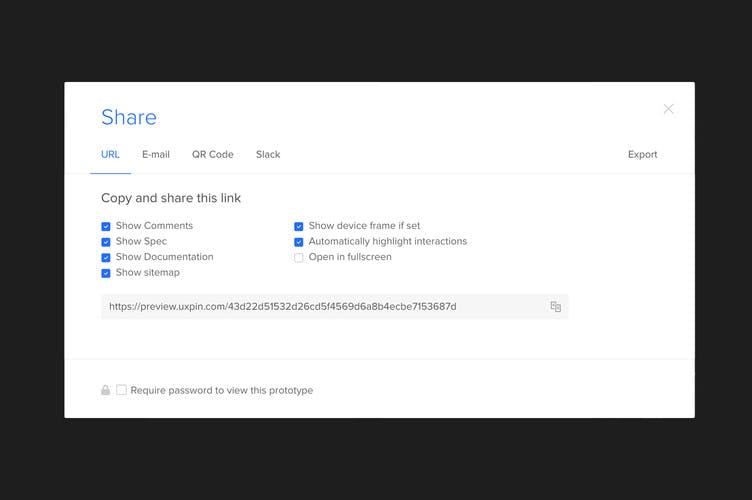 Choose the format you want to export your files to PNG, PDF or HTML and hit Export. Your file will start generating. Once generated, click on it to download.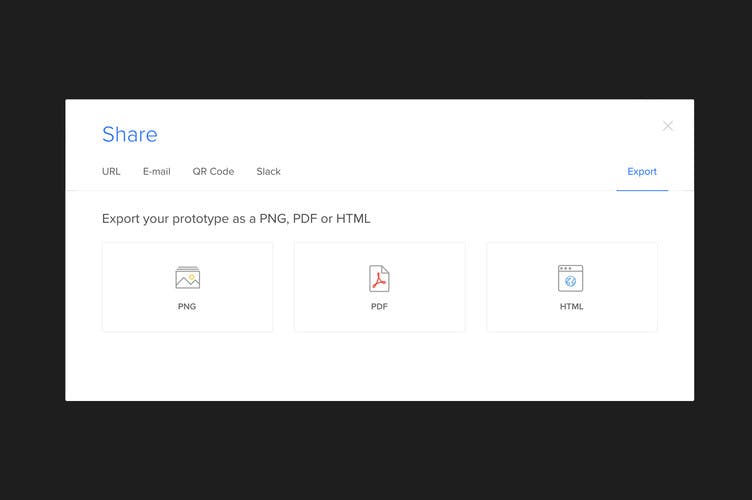 Tip
If you've added any documentation to your prototype, you can export it together with your design by checking the Include documentation checkbox.
While not production-ready, the HTML export can include an optional sidebar sitemap and adaptive versions (if your prototype has any). Although live previews stay up to date with the latest iteration, anything saved to external files do not. This technique is great for comparing old versions to new and reviewing offline.