5 Design Team Rituals that Will Bring The Team Together [+ How to Create Your Own]
Design team rituals help build company culture and community. They're also excellent tools for fixing common corporate issues like silos, big egos, poor communication, etc. In cross-functional teams, a design team ritual brings designers together to strengthen bonds and collaboration toward successful project deliveries.
This article explores five popular design team rituals, how to create one, and best practices to maximize engagement and long-term success.
Boost communication and engagement with UXPin–a collaborative design tool. Sign up for a free trial to discover how UXPin can enhance UX workflows to deliver better user experiences for your customers.
What are Design Team Rituals?
The purpose of any team ritual is to bring people together to strengthen bonds and develop a shared company culture. A ritual involves repeating conscious and deliberate action(s) on a specific day, date, or time.
For something to be a ritual, people must repeat it regularly and consistently. The ritual could be as simple as Friday morning coffee with the team, or something bigger, like an annual retreat.
Rituals tend to be light-hearted and informal; however, people are encouraged to take the process seriously and abide by any rules or conditions. The aim is to align values and behaviors towards a shared goal or purpose.
Design team rituals are specific to designers, excluding other teams and departments–which can be especially valuable when working in cross-functional teams. The aim is to encourage collaboration, growth, and culture among designers while providing a space to discuss design-related topics and challenges.
5 Popular Design Team Rituals
Here are five popular design team rituals, whether you work at the office, remotely, or in a hybrid environment.
1. Design Critiques
Environment: In-office or Zoom
Benefits: Good for solving design problems and encouraging collaboration
Design critiques are an excellent way for designers to present ideas for group feedback. For many, combining public speaking and a critique of their work can be an anxiety-inducing experience, so you'll want to make sure there are rules to keep things light-hearted and respectful.
It's good to use a semi-formal setting where presenters can use a projector to show their design(s) to the entire team. Time will likely be an issue, so create 15-20 minute slots team members can book in advance.
Design leader Jared Zimmerman recommends designers prepare a single slide with three points:
The problem the designer is trying to solve
Where they are in the process
What feedback is most useful for them today
This format makes these design critique rituals purposeful and encourages team members to make the most of their short time.
Jared emphasizes the importance of presenters telling the group exactly what they need in terms of help–"I'm really having trouble with X; what do you think would solve this?"
2. Coffee Rituals
Environment: In-office or Zoom
Benefits: Good for breaking silos, team bonding, and developing the organization's culture
Coffee rituals are a fantastic opportunity for design team members to discuss topics freely. Design lead at Atlassian, Alastair Simpson, has a simple daily morning coffee ritual format. He asks team members what they did over the weekend and what work challenges they're experiencing.
In these informal settings, team members often think more freely and openly, resulting in solutions and ideas to solve big challenges.
3. Weekly 1:1s
Environment: In-office or Zoom
Benefits: Good for leaders to connect with individual team members
Rituals don't only apply to group activities. Design managers and leaders can create weekly 1:1s with team members to discuss their challenges, work in progress, career path, etc.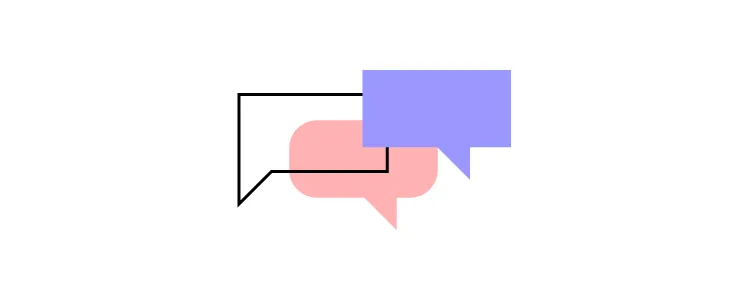 Trello (Atlassian) Design Manager, Marc Jenkinson, has created this 1:1 agenda template. Marc says in a remote environment, managers can use these sessions to get to know employees on a more personal level–maybe get introduced to the kids/pets, learn about a hobby, etc.
4. Daily Stand-ups
Environment: In-office or Zoom
Benefits: Excellent for quickly communicating daily progress and issues
Stand-ups are an agile exercise where team members share their daily progress and any blockers/challenges. The format is simple. Each person stands up and briefly answers three questions:
What did I work on yesterday?
What am I working on today?
What issues are blocking me?
There are various stand-up adaptations, like a weekly version or an additional question, "What am I planning to do tomorrow/next week?"
A morning stand-up ritual is an excellent way to align designers, develop daily communication, and keep everyone on the same page.
Atlassian's "Stand-ups for agile teams" goes into greater detail with best practices and running virtual stand-ups for remote teams.
5. Check-in/Check-out
Environment: In-office or Zoom
Benefits: Great for keeping teams connected
Morning check-in and afternoon check-out rituals are excellent for keeping teams connected. These check-ins work especially well for remote teams where some members never see each other.
Check-in rituals are informal and can be fun. Keep things light-hearted, so team members enjoy these brief times together. Joël van Bodegraven, a Product Designer at Miro, has a four-step check-in format:
Step 1: Gather in a circle or huddle.
Step 2: The lead or facilitator drops a question–"Ok, team, how are you feeling this morning?" Team members can answer in one or two sentences about how they feel that morning/afternoon.
Step 3: Allow everyone to have their say.
Step 4: End with a team clap, something funny or energizing to lift everyone's spirits before heading into their next task.
One way Joël makes his check-ins fun is by creating random themes, for example:
Check-in as a superhero
Check-in as an animal
Check-in as an actor
Check-in as another team member
You get the idea.
How to Create a Ritual?
Rituals work best when they have a purpose or fix a problem–like improving communication or boosting morale. Fearless Culture has an excellent five-step plan for creating a team ritual.
Step 1: Identify the problem
What is the cultural problem you're trying to solve?
Does your team feel fragmented by poor communication?
Is there tension among team members?
Set up 1:1s with team members to get their perspectives. Fearless Culture recommends asking team members to list five problems, identify a top five, and get everyone to vote. Involving team members increases the likelihood of getting team buy-in.
Step 2: Reframe the problem into a challenge
Use the "How might we…?" format to turn the problem into a challenge. Ask your team to share what people do, say, and think when the problem arises.
For example, you might find team members don't feel appreciated for their work. Reframing the problem, "How might we design a ritual to start celebrating small victories?"
Step 3: Brainstorm team rituals
Brainstorm ideas and rituals with your team to find a solution for your problem.
Where will your ritual take place (onsite, offsite, virtual)?
If you meet in-office, do you want to avoid tech?
If you have a big team, do you need to split up?
How much time do you need?
What is the frequency–daily, weekly, etc.?
How do time zones and remote employees impact your ritual?
Answering these questions will help narrow down what's possible with the time and resources available.
Step 4: Create the narrative
According to Fearless Culture, creating a narrative is the best way to design a team ritual. There are five components to this narrative:
Ritual trigger: What triggers your ritual? Is it a specific time of day, completing a project or milestone? How do team members know to gather for the ritual?
Beginning: How does the start? Joël van Bodegraven's check-in starts with, "Ok, team, how are you feeling this morning?"
Middle: How do you know when the ritual is complete? In Joël's example, everyone has checked in.
End: What happens to close the ritual? Joël's check-in ends with a team clap to energize everyone.
Reward: What is your collective accomplishment? For example, once everyone has checked in and clapped together, they feel a sense of community with an energized excitement to begin the day.
It's important to test and iterate on your ritual process until you find the right solution for your team and purpose.
Rituals Best Practices
Here are some design ritual tips and best practices. We borrowed most of these from Arki Sudito's article, Co-founder and CEO of di Growth Center.
Use any ritual you find as a template–customize it to meet your team's needs.
Create a safe space for employees to speak and express themselves openly.
Involve team members in the process to increase buy-in and engagement.
Find advocates to help evolve the ritual and will encourage others to participate.
Create a Slack channel to discuss and develop your team ritual–crucial for remote team rituals.
Don't force people to take part in your rituals. Create an enjoyable experience team members are excited to partake.
Arki Sudito recommends you don't call your ritual a ritual. Many people are skeptical of ritualistic or culture-building practices.
Keep it cheap and "lightweight." Anything that costs money risks scrutiny from stakeholders, prematurely ending your ritual.
Ensure your ritual takes place at a convenient time. You don't want to interrupt important workflows and processes.
Make sure your ritual offers underlying value, intention, and purpose for team members. Don't choose something that may exclude people–like getting drunk after work or intense physical activity.
Don't be afraid to ditch a ritual if it's no longer useful.
Make delivering high-quality user experiences your team's daily ritual with UXPin–the world's most advanced design, prototyping, and testing tool. Sign up for a free trial to discover how UXPin can revolutionize your UX design process.