Parking an Account
If you feel like taking a break in your design process want to make sure your UXPin account stays active and your designs are safe, parking your account might be a good solution.
You can park your account for $5 per editor per month. It lets you preview the projects, export them and reactivate the account at any point. However, you will not be able to edit your prototypes.
Park your account in a few steps
Go to Account settings in the Dashboard and open the Billing section. Click on the linked sentence "Park your account to keep all of your projects & settings".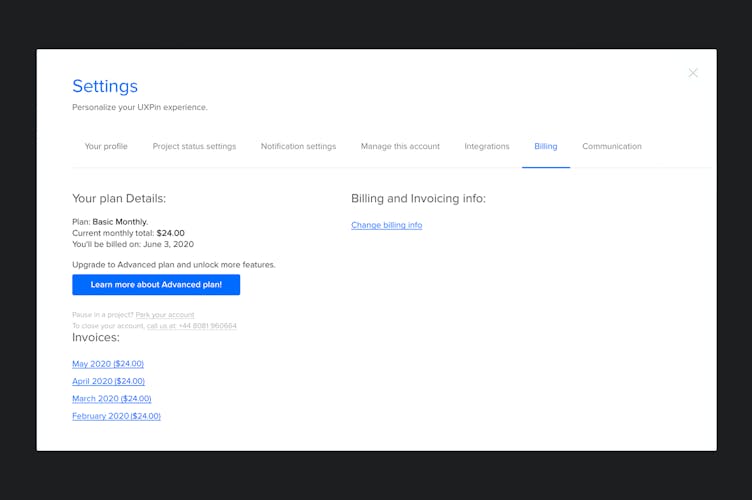 You will then see a pop up window with details about a parked account. Click Park your account and your account will be automatically switched to the parking mode at the end of the current subscription period.