Comments
In UXPin, you can easily collect feedback and comments from stakeholders, customers or anyone else without a UXPin account. Adding comments is possible in the Preview mode.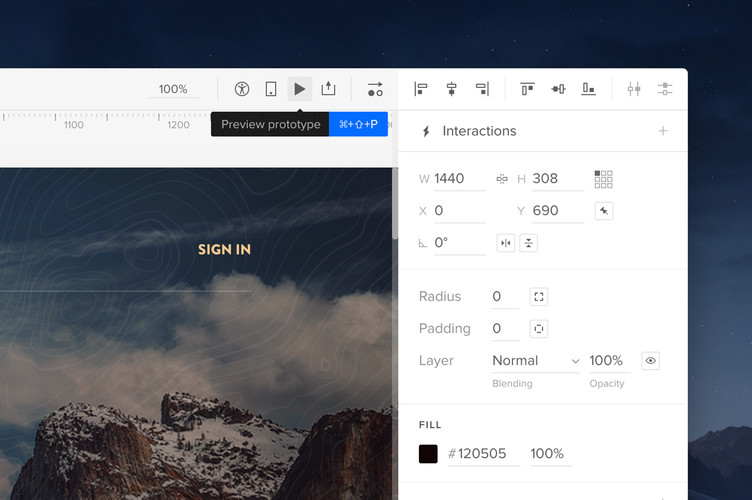 Adding Comments
In the Toolbar, simply click Comment. Then, choose a place where you want to leave your comment, click and start commenting. Once you're done, click Add comment or press "Enter" . You can always edit or delete the comment by clicking the gear icon.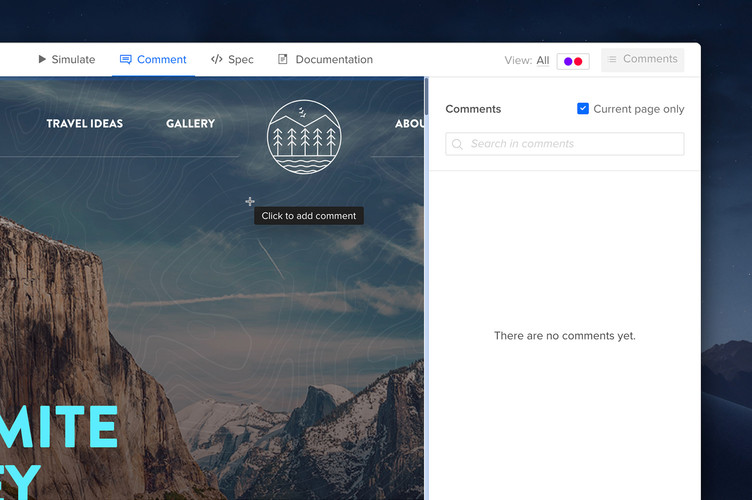 Team and Public Comments
You can define the type for comments. Team comments are only visible for people with a UXPin account. Public comments are visible for everyone.
If you share your design with someone without a UXPin account, they can still comment on it. They will have a possibility to set their name so that you know who's commented on your work.
Managing Comments
Access the entire list of comments in the Comments section in the top right corner of the preview.
This is where you can reply to comments, delete or resolve them, assign and unassign to people, and filter comments by the ones assigned to you, to project member or not assigned to anyone yet.
You can also assign a person to a comment in the comment window. Just pick the person from the list of project members at the bottom of the window.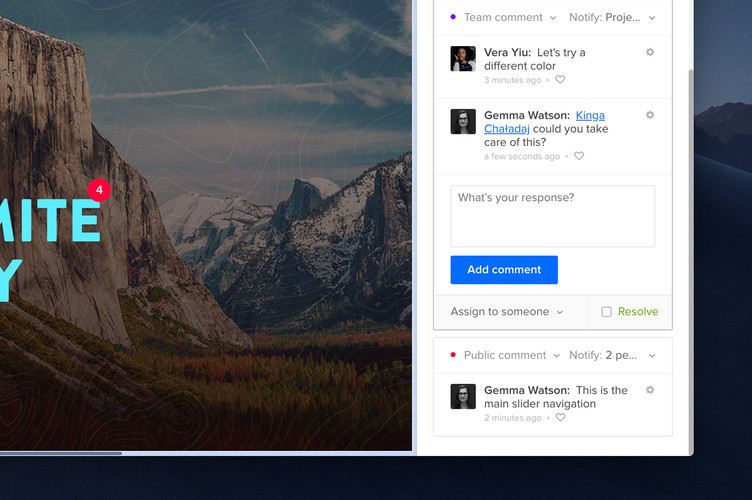 Email Notifications
By default, all members added to the project you're working on are automatically notified when a new comment is added, but you can choose who gets the email and who doesn't.
When adding a comment, you will see a Notify section in the top right corner of the pop up. You can choose to notify Project members (default), All, or None.