The Guide to Remote Design Sprints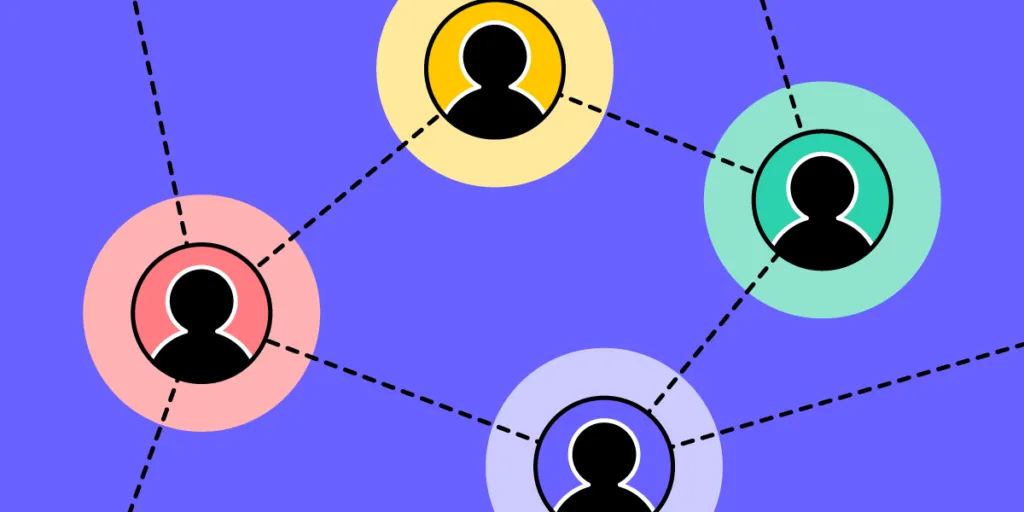 Remote design sprints have become increasingly popular as more people collaborate from different locations around cities and across the world. While the pandemic accelerated the move to remote work, the trend started long before 2020–when companies sort to build teams based on talent rather than location.
With proper preparation, remote design sprints can be as meaningful and productive as in-person events. This step-by-step remote design sprint guide provides tips and advice to ensure yours is a success.
Start by choosing the right tools. UXPin is a code-based design tool built to enhance teamwork and collaboration. Sign up for a free trial to test UXPin for your next design project.
What is a Design Sprint?
A design sprint is an intensive group session where a team gathers to solve a specific design problem in five days. The sprint includes a mix of group and individual work to develop ideas, choose the best one, build prototypes, test and iterate until they find a solution. The goal is speed and maximum efficiency.
A remote design sprint follows the same format, but team members connect via video conferencing like Zoom or Google Meet rather than gathering in a room.
Who is Responsible for a Design Sprint?
A facilitator organizes and leads a design sprint team. They're in charge of:
Booking the venue
Setting the time and date
Liaising with teams
Gathering stationery and supplies
Organizing drinks and snacks
Running the design print
In some cases, the facilitator may have help from an assistant who takes care of the non-design-related details so they can focus on the sprint itself.
In a remote design sprint, it's crucial to have a facilitator and assistant to organize and run the sprint–especially when you're working across multiple time zones.
The Challenges of a Remote Design Sprint Process
A virtual environment doesn't make it easy for organic conversations at the snack table or water cooler–which is often where great ideas originate.
It's challenging to replicate the organic flow of dialogue and ideas you get in a live setting. Facilitators must make more effort to include participants in the conversation.
Aligning time zones is a significant challenge, especially where teams are on opposite sides of the world. Remote design sprints require lots of planning to overcome this issue.
Directions are often unclear when written down without explanation or context–information gets lost in translation. The design sprint facilitator must make an extra effort to ensure everyone understands the format and objectives.
Teams feel disconnected in a remote design sprint environment. Even though you can see people's faces, there are fewer non-verbal communication and cues.
Poor video quality, lighting, audio, and background distractions can make communication and collaboration difficult.
While these challenges might seem overwhelming, there are tools and strategies that make it easier to run remote design sprints. With that, let's dive into our step-by-step guide on remote design sprints.
Remote Sprint Preparation
A lot of planning and preparation goes into a "regular" design sprint. The remote version requires more planning and attention to detail. These are some things to consider to make your remote design sprint a success:
Lighting, Audio, and Video
Standard PC audio and video are insufficient for running a design sprint. We highly recommend everyone be on headsets for team members to be focused and tuned in.
It's also essential that everyone have a good webcam–remote design sprints work best with everyone visible on a video call to maximize participation and engagement.
The sprint's facilitator and assistant must have excellent sound, video, and lighting quality. If this means purchasing extra equipment, then make the investment; it'll make for a smoother experience for everyone when they can see and hear instructions better. You can buy a webcam, headset, and portable light for just over $100.
If you can afford it, purchase a similar setup for every team member, so everyone experiences the same quality. Most companies provide a budget for this, so check with your finance department or team lead.
iPads & Additional Screens
Most people work with two or more screens these days. Check with team members to see who has a dual monitor setup, and consider buying an extra one for those who don't.
A remote design sprint works best when splitting video conferencing with your work surface for notes, whiteboard, design tool, etc. That way, team members can always see each and what's happening in the shared workspace.
iPads for sketches and note-taking go a long way to replicating a live environment and enhancing the design sprint experience. Not everyone has an iPad, and they're expensive, but they're the perfect tool for remote design sprints.
Choose the Right Tools
Choosing the right tools and platforms is crucial for a remote design sprint. Everything must be in-sync, even down to note-taking. You must also try to use as few platforms as possible.
For example, a tool like Basecamp or Notion can work for messaging/comments, note-taking, asset uploading, and whiteboarding (albeit with limited functionality), so all communication is in one centralized location. Avoid using additional tools like Slack or Microsoft Teams just for messaging.
Here are some recommendations for remote design sprint tools.
Note-Taking & Discussion:
Basecamp: Built specifically for remote collaboration
Google Keep: A fantastic free collaborative note-taking application
Notion: Similar to Basecamp with excellent features for remote sprints
Virtual Whiteboarding:
Virtual whiteboards have come a long way in a short space of time. Here are some of my favorite options to replace stick notes/Post-Its:
Video Conferencing:
User Testing:
Design & Prototyping:
While there are many collaborative design tools, you need an option with seamless collaboration for cross-functional teams. UXPin stands out as the best option for real-time prototype collaboration.
It has all of the features members of your team need. Even non-designers can use UXPin to build layouts and prototypes with built-in design systems–simply drag-and-drop components onto the canvas to design mockups and prototypes. Plus, you can test prototypes and get feedback from participants and stakeholders outside of your sprint.
They can view your work and leave feedback without a UXPin account giving everyone easy access without any barriers. Sign up for a free trial to explore UXPin for your next remote design sprint.
Choose a Date & Time
Scheduling a remote design sprint is a little more challenging than a live event–especially with remote teams across multiple time zones. Try to find a time within working hours or as much overlap as possible.
For example, hosting a design sprint with teams in Europe and the US would mean US participants start as early as possible while the Europeans do an afternoon/evening session.
Differences greater than 8 hours will require more scheduling and planning. You could get everyone together for briefings and group sessions and allow people to split for individual tasks during their working hours.
Another option is to separate teams into two groups and develop a strategy to run parallel sprints where you link up once a day to share notes.
Get an Assistant
It's essential that you have a facilitator and assistant for a remote design sprint. The facilitator is focused on the sprint while the assistant monitors video for participation and cues, checks in with team members via chat, flags questions, and does all the admin necessary for a remote meeting.
Pre-Sprint Meetup
Once you have selected your tools and dates for your remote sprint, it's essential to schedule a pre-sprint meetup. During this session, you outline the format, run through the rules, and introduce everyone to the tools.
It's also a good idea to run through each person's sound, video, and lighting setup to identify any issues before the sprint. You can even run a super-fast 15-20 minute design project where team members must use all available tools to create a single icon or small component.
A pre-sprint meetup aims to iron out any issues ensure everyone has what they need and knows how to use the tools so you can jump straight into sprinting from day 1!
Running a Remote Sprint
Always-On Video
Video is crucial for effective communication and collaboration during a design sprint. The sprint assistant also monitors video and chat if someone has a question or issue.
Treat Your Team
Consider ordering everyone on the team beverage of their choice (tea/coffee) each morning to start the day. Find out what each person's favorite local is and get it delivered.
You can also provide lunch the same way or give everyone vouchers to order food. The aim is to team members maximum downtime for breaks and meals.
Breaks
In the "sprint manual," Jake Knapp's book Sprint recommends a break every 90 minutes, but this might be a little too long for remote sprints where screen fatigue takes its toll.
We recommend breaking remote sprints into 45-60 minute sessions with 5-10 breaks and then a 60-minute lunch/main meal break.
Some facilitators have found playing music during breaks allows team members to leave the room and return when the music stops. It's a passive way to maintain control over breaks and get people back for the next session.
Remote Design Sprint Steps
A design sprint process uses design thinking with a day for each step:
Map: Use a collaborative digital whiteboard tool to map user journeys.
Sketch: To minimize screen time, consider allowing teams to sketch on paper for day two. They can take a pic or scan their ideas and post them to the whiteboard for presentation.
Decide: Use a tool like Basecamp or Notion with your digital whiteboard to brainstorm a plan of action and storyboard ideas.
Prototype: Use a design tool like UXPin to build prototypes of your product design idea.
Test: Test prototypes from UXPin with your preferred user testing tool.
Additional Remote Resources
Check out this article for a more detailed guide to running a design sprint with a distributed team. We also recommend these resources for remote work and design sprints:
See How UXPin Can Make your Remote Design Sprints Successful
UXPin is a collaborative design and prototyping tool that meets the demands of today's remote design teams. As you start to rely more on remote design sprints, you need a platform like UXPin that lets teams create fully functional prototypes in real-time.
Start your free trial with UXPin today so you can see how much easier your sprints become when you have a tool with features created for how today's designers work.