Make your remote UX workshop more effective with these key steps
It takes a lot of preparation and effort to create a remote UX workshop that keeps people engaged and teaches designers new skills. Considering that working remotely isn't going away anytime soon, it makes sense that you learn how to make your remote workshop more effective.
Use the following steps to create a successful workshop that improves your industry authority.
Recommended article: Tips for Running Design Thinking Workshop
Steps to take before creating your remote UX design workshop
In some ways, planning a remote work design workshop is similar to putting together an in-person workshop. You will, however, need to think about how you can use technology to bring together attendees, facilitators and stakeholders.
Obviously, you need a fast, reliable internet connection that lets workshop participants communicate in real-time. Any internet disruption will create a frustrating environment that makes it nearly impossible to share your UX research, get feedback from your design team and use breakout rooms to brainstorm ideas for digital products.
Choose video conferencing and visual collaboration tools for your presentation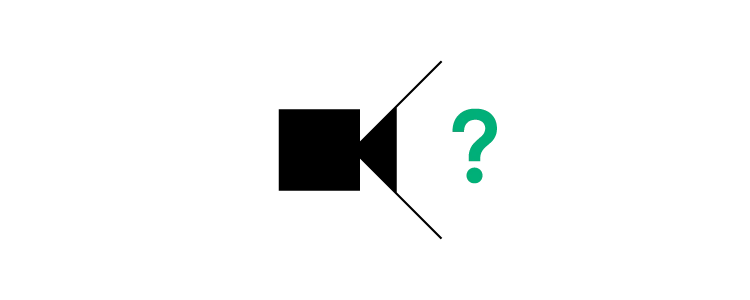 During a typical in-person workshop, you would have most of your participants gather in a conference room. But since people may join your UX workshop from all over the world, you need to choose video conferencing, visual collaboration and possibly other tools to make communication easier.
Some of the top video conferencing tools include:
Your workshop participants will also need whiteboard apps that let them share their visual ideation. Popular remote whiteboard tools for brainstorming include:
UXPin also offers a real-time collaborative environment where team members can explore ideas and visualize them quickly through building wireframes. Also, you can easily manage access to designs and share previews without hassle!
Set goals and realistic expectations for your workshop
Determine what subject you plan to cover during your workshop. For example, you could use your remote workshop to teach participants about topics like:
How to make digital product designs accessible to more people
How UX designers can visualize the user experience
Using design thinking to create new products
Tracking the user journey to improve engagement
Using code-based design platforms that make it easier for designers and developers to work together
You will have a limited amount of time for your workshop, so set realistic expectations. Unrealistic expectations will only make participants feel stressed. For instance, there might not be enough time to cover all WCAG 2.1 accessibility standards, so focus on the ones you find most important. Remember that you can always host more workshops in the future.
Work with your facilitator to create a program that reaches your goals
Your remote workshop needs an outline that keeps everyone on track and helps you stay within your time limits. Talk to your facilitator and colleagues to create a program in line with your objectives.
Distribute your workshop outline and assets
Once you have a workshop outline and any assets that participants will need, distribute them digitally at least one week ahead of time. For example, you might want to show your design system or distribute some examples and send it to everyone signed up for the workshop. That way, they can review materials ahead of time and prepare for the event.
During your UX remote workshop
On the day of your remote UX design workshop, prepare to adjust your approach as technical issues arise. Perhaps you will get lucky. A flexible mindset, however, will help you adjust to any changes without feeling overwhelmed.
Break the workshop into teams
After a brief icebreaker and a presentation that explains what people can expect to learn from your workshop, break participants into teams so they can practice what you have taught them. Ideally, you should keep your lecture short. Most people learn best by trying new things rather than listening to someone talk about them.
Have teams brainstorm with a whiteboard
You can treat brainstorming and whiteboarding as design sprints. You're not looking for perfection. You just want to make sure your workshop participants learn how to incorporate your lesson into their designs.
A long workshop might involve prototyping. Often, though, you will only have time to cover basic skills that introduce people to concepts they can learn more about on their own. Alternatively, you could offer a series of remote UX workshops that culminate in a fully realized product.
Compare prototypes to discuss successes
After your breakout teams have completed their designs, take time for them to discuss their approach and what they learned. Keep people motivated, and encourage them to focus on their successes. Failures create learning opportunities too, so let teams talk about any challenges they encountered while working.
End with a Q&A session
Participants will likely have questions, so leave room for a short Q&A session at the end of your workshop.
After your design workshop
Every workshop can use some adjusting for improvement. Follow these steps to make your future remote UX workshops even better:
Ask attendees for feedback on their experience
Ask your workshop attendees to send you anonymous feedback about their experiences. Google Forms is a good tool for this, as it lets you ask both multiple-choice and open-ended questions.
Evaluate your remote UX workshop approach
Review your feedback, and watch a recording of your workshop. Keep your eyes open for ways to improve, and think about those options as you prepare for your next design workshop.
Recommended article: When Remote Design Fails: 5 Mistakes to Avoid
Use UXPin to improve your remote UX workshop
UXPin is one of the most effective online tools for collaborating and exploring the latest design trends. You get a real-time collaborative environment that lets people share their ideas and visualize them in no-time. You can use Material Design patterns and built-in forms that make you prototype faster.
Sign up for a 14-day trial to see how much you can achieve in the short time that you have for UX workshops.