5 Powerful Insights About Design Value From Dave Malouf
Dave Malouf is a DesignOps expert and industry veteran. He's contributed to developing the practice, including sharing his knowledge through blog posts, interviews, and talks.
UXPin hosted a free webinar with Dave where he shared his insights on a Holistic Design Operations approach to enterprise design.
UXPin Merge is the ultimate DesignOps tool. Simplify and automate many DesignOps challenges with a code-based design tool that bridges the gap between designers and engineers. Sign up for a free trial to explore UXPin's advanced features, including its powerful Merge technology via our MUI integration.
5 Takeaways from Dave Malouf on DesignOps
We've put together five ideas from Dave's talks and blog posts to help improve your Design Operations. You can find links to all these resources at the end of this article.
1 – Create "Intentional Spaces"
In Amplify Design, Dave talks about how "intentional spaces and processes encourage serendipity, emergence, and exploration." He says spaces (where teams work, collaborate, and ideate) are one of the most "valuable pieces for amplifying the work of designers."
Dave's favorite workspace is a team pod surrounded by whiteboards with a high-top desk or podium in the center. This setup works for both designers and cross-functional teams.
Team members sit facing the whiteboards so they can focus undistracted. They can also look up at the whiteboard for notes or ideas they've scribbled.
The high-top desk in the center encourages collaboration. Team members use the high-top to address the rest of the team with questions, ideas, or presentations. This "intensional space" facilitates work while fostering communication and collaboration.
Dave's intentional spaces method aligns with another DesignOps expert, Salomé Mortazavi, who talks about a practices-first approach–optimizing practices (the way people work) rather than processes.
Salomé presented some of her ideas about approaching design operations at Design Value Conference that UXPin hosted in March.
2 – Define What Designers Amplify
In his famous DesignX Community talk, Amplifying Design Value (also published on his Medium account), Dave outlines ways Ops can increase Design's value within the organization through:
Form giving: How form creates value–line, layout, composition, color, type, texture, volume, negative space, juxtaposition, alignment, flow
Clarity: From information architecture that enables users to use a digital product
Behavioral fit: How design provides an intuitive user experience that streamlines or compliments a real-world activity
Exploration: How designers discover possibilities through sketching and trying ideas
3. Write a Design Manifesto for Better Futures
Dave wrote a design manifesto to compliment form giving, clarity, behavioral fit, and exploration. The manifesto starts with the prefix; Designing happens better when…
different activities happen at their most appropriate cadence
intensional spaces & processes encourage serendipity, emergence, exploration
a balance of both quantitive and qualitative data are synthesized into actionable insights
collaboration & inclusion are balanced with coordinated, focused development
the exploration of a multiplicity of narratives have people gaining meaning across possible futures
we understand that what attracts and motivates engaged designers is different from others
we mutually understand & value what quality design output, AND quality practice is
4. Discover the Four Laws of Design Program Management
Dave has four vectors or laws a Design Program Manager must consider when managing design work:
Fidelity: Providing the right support for different fidelities in the end-to-end design process
Collaboration: Creating an environment to encourage collaboration to happen naturally and scheduling collaboration at critical parts of the design process
Cohesion: Ensuring teams and projects work cohesively towards "a singular vision"
Reflection: Creating time and spaces for teams to reflect, evaluate work, thinking, and creativity
5. Increase Design Value Through DesignOps
In How does DesignOps increase your design value? Dave identifies three areas where DesignOps leaders can amplify Design's value:
Staff
Hiring, developing, and retaining the best people with your available resources. When Dave talks about "hiring," he doesn't only refer to attracting the most experienced and expensive "rock stars."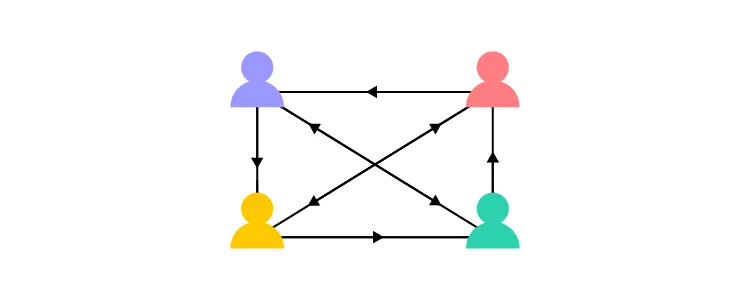 Investing in employee development or finding people with the highest potential and strong leadership is often better in the long run.
Dave looks at four aspects of people operations:
Onboarding: How quickly can you develop highly functioning employees?
Reward & recognition: How does your organization recognize good work, and are the rewards relevant to each individual?
Developing people: Does your organization create paths and opportunities for growth and leadership?
Career ladders: Defining criteria for growth helps manage expectations while setting standards for hiring the right team members.
Infrastructure & Tools
DesignOps leaders must choose tools wisely. As Dave points out, "in the digital world, there is a stack of tools, digital and analog, that impact the use of their tools at the point of contact of craft."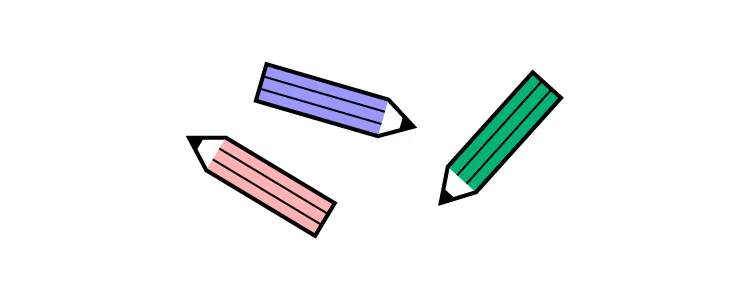 A case in point is how Erica Rider of PayPal tested many design tools before arriving at UXPin Merge. Erica needed a design tool to empower non-designers (PayPal's internal product team) to design, prototype, test, and handoff new products.
With UXPin Merge, PayPal's product teams drag-and-drop components to build fully functioning prototypes 8X faster than the experienced UX team using traditional image-based design tools.
Finding tools to fit the craft is crucial for team members to produce great work.
Governance & Workflow
Bureaucracy can often impede or slow team members from working or adopting new tools and processes. DesignOps must evaluate governance and workflows, removing roadblocks to increase delivery quality and pace.
Learn more from Dave Malouf
Here are some resources to learn more from Dave's knowledge and experience:
Increase Design's Value With UXPin
With UXPin's code-based design tool, designers and engineers speak the same language–facilitating better collaboration with smoother design handoffs.
Enhance your organization's end-to-end design process to deliver a greater design ROI. Sign up for a free trial to explore all of UXPin's advanced features.