10 Experts Discuss Top Challenges in Product Development & How to Overcome Them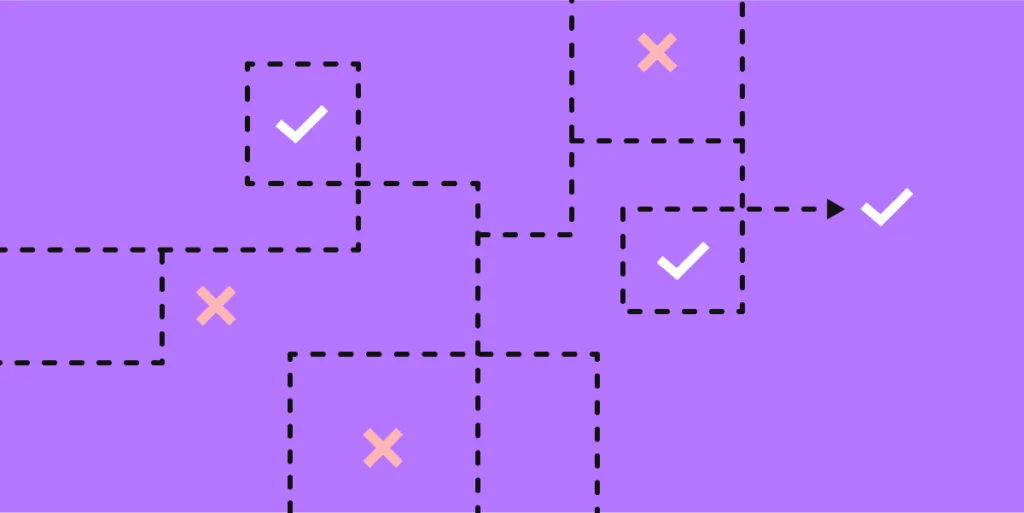 Bringing a new digital product into the market can, undoubtedly, be a rewarding feeling. Few things will motivate your team as well as seeing their hard work pay back in the form of satisfied returning customers and ROI. That being said, it's not always sunshine and rainbows. The road towards a successful launch can be a tough and arduous one, filled with product development risks.
However, here's the good news – if you're aware and prepared for the potential digital product design challenges you can come across, you'll make sure they don't wreck havoc on your product development process.
We've asked 10 experts to share their experiences with challenges in product development and explain how they resolved them. Here's what we've heard:
10 experts share their top product design challenges and how they tackled them
Let's begin with the (arguably) most common challenge – making sure your customers' needs and pain points are addressed. We've asked Sep Niakan of Condoblackbook and Tommy Galagher of Top Mobile Banks about their take. Here's what they shared with us:
1. Identifying your customer's pain points
​​
Sep Niakan, Managing Broker at Condoblackbook
Determining your clients' pain problems should be at the forefront of your product development process from the start. You should be able to establish clear product goals that directly represent your clients' needs based on their needs. While this may seem obvious, many businesses do the exact opposite: they do consumer research after a product has been launched. As you can think, this is a very backward, expensive, and time-consuming strategy. Product testing should begin early in the development process and continue throughout. Periodic and thorough testing will enable you to pinpoint exactly what your clients desire from your business and product.
Tommy Gallagher, Founder at Top Mobile Banks, agrees that customers should be at the center of product development:
The idea of developing a new product would fail miserably unless you have identified your clients' pain points. Without consumer loyalty, there will be no money, which will eventually lead to the company's downfall. Companies that operate without defined goals, fail to comprehend what they are prepared to pay, and fail to prioritize their demands are all factors that contribute to the company's failure.
Even if the company has already launched the product and has opted to undertake research from the beginning, it would be quite costly. This can cause significant delays in the development of the product, as well as drain morale and potential market share through ineffective launch.
Ensure that the product is tested and experimented with throughout the development process, from conception to production. Many businesses start by designing a product and then looking for ways to sell it. Customers are at the center of a product's ultimate success or failure. What they're willing to pay and how it'll meet their needs. Rather than waiting for the product to be fully launched, research, experimenting, and testing should be carried out throughout the development process.
4. Striking the balance between immediate requirements and long-term objectives
Robert Johansson, CEO & Tech Expert at imgkits
One of the product development risks that I have come across is not finding balance between immediate requirements and long-term objectives. It's difficult to know how much money to put toward short-term demands versus long-term aspirations when it comes to product development. While the upfront expenditures of prototyping, research, and other services can be scary, it's important to consider the big picture. Cutting corners during product development will end up hurting your business more in the long term.
3. Creative block
Garth McAlpin, an Architecture, Designer & Director & National Fulfilment Manager at Classic Architectural Group
One of the biggest challenges in product development for the team is facing creative blocks. Coming up with new and innovative ideas is a difficult task and even the most creative of people can feel a roadblock sometimes. This can happen due to a lack of insight on customer needs, organizational red tape, or desynchronization between the product development team and marketing. I too faced this challenge with my team last year, and it was one of the most difficult phases of my career.
To overcome our creative block and restart idea generation, I set up 'idea baskets' throughout the organization. Each employee was encouraged to give their take on current products and what features or services they would want to see in a new product. The response was slow at first as everybody felt awkward or hesitant. But then we turned it into an inter-department competition. The winning department would be given a bonus for their team dinner allowance. We collected numerous ideas in a matter of days.
The ideas were used as an inspiration for my product development team. Reading the opinions of their coworkers jogged their creativity and they were able to modify some of the ideas to come up with a viable new product. The employees whose ideas were used were also given credit for their effort.
4. Ideas' generation
Robert Johnson, founder at Sawinery
Everything starts with an idea, however, creating an idea is not that simple. There are tons of factors that should be considered which makes it a very challenging task. To overcome such obstacles, every team should conduct brainstorming sessions wherein they can gather ideas from different perspectives. By doing so, the team can just easily evaluate each idea, or they can even connect one idea to another idea to come up with something that has high potential.
5. Creating the right product architecture
Darshan Somashekar, Founder & CEO at Spider Solitaire Challenge.
From the early stages of concept generation to design and implementation, a wide range of products and software development organizations have seen numerous setbacks when it comes to managing product competitive strategy and cost needs. It is commonly found that a few selling features are buried beneath complex design specifications and functional requirements, making it unable to address expected competition strengths. Similarly, once the solution is operational, it applies to the important requirements for time utilization and operational costs. Even if you strive for a particular level of competition in the eyes of your customers, you may not be able to earn income.
Just like building a new house, fine-tuning a product architecture after it has been developed and launched is difficult. Make sure to figure out whether you need to start with an existing product or start from the beginning. If you start from the beginning, the process is not impossible, but it will be time-consuming and expensive.
6. Assembling the right team
Mike Dragan, COO at Oveit
The development of a product is a collaborative endeavor. That is why putting together the best product development team is so important. While this group can be formed internally, some businesses find that working with an outside team of experts is beneficial. Having well-defined marketing, sales, and product launch plans is critical for successful product development and project management, whether your organization chooses to go the internal or external path.
7. Creating the right product architecture
Jason McMahon here, Digital Strategist at Bambrick
The failure to launch great product ideas on the market is largely due to a failure to properly organize and define the product management process. No results can be generated from initial brainstorming without the presence of a product owner. Even if the product owner is available, the majority of actions will not occur until the procedures are sufficiently established in order to progress past the concept stage. The product owner should not only be technically adept, but also adhere to the product's primary objectives, such as customer satisfaction, profitability, and launch time.
When it comes to releasing a new product, product management is vital. Make sure you and your team are on the same page and that your objectives are clear. You must create a strategy, set clear targets, and determine the minimum profit margin you would accept for a new product. To achieve a positive customer response, define the marketing plans, sales plan, launch strategy, and call to action.
8. Adapting the product vision
Michael Varga, senior designer at Creative Navy UX Agency
It's increasingly difficult to adapt the product vision as the project advances. We sometimes discover aspects that challenge our established vision late in the game. A lot of people prefer to ignore this new insight and rationalize away the contradictions or justify proceeding as initially established by saying "we need to launch this". Vulnerability is at the core of these reactions. People are scared of failing (as product managers), of being wrong, of coming off as naive or short-sighted, etc. This fear is rooted in the false impression that our value lies in what we know and what we control. Great project managers know that if they feel like they know everything they actually don't know anything just yet. The design process, while systematic, is plagued by ambiguity. People who look to uncover as much useful information as possible and successfully adapt to it build market-leading products. In the digital product niche, the winner takes it all. An amazing product can make up for the time spent on the previous 100 mediocre versions.
9. Working with remote teams asynchronously
Carey Fan, CEO at ChessKid

We are a pseudo startup faced with the challenge of having to work with a fully remote design team asynchronously, across multiple time zones. We're small, so we have to scrap. That means our team wears multiple hats. For example, Guerson, our lead iOS developer, sometimes wears a product designer hat. He has good design instincts. By giving him some product ownership, we have more frequent releases. With Guerson at the helm of many key product design improvements, our ChessKid app went from a lackluster rating with fewer than 500 reviews to a 4.7 review with 17,000 reviews – despite the fact, Guerson was not hired to be our actual product design person!
You also have to build a culture of openness: win-win-win. Product improvements and even major feature ideas can spawn from any level from inside our organization. By having a culture where we encourage product input from anyone, employees become more invested in the product. That love and passion don't go unnoticed by our users. Every day, we get testimonials from kids who say things like "it's the best online chess experience I've ever had." In the end, it's a win for scalability, staff, and customers. Checkmate!
10. Effective workflow management
Nathan Gill, Chief Product Officer at Epos Now
One of the most common issues and challenges in product development is leaders not being able to adequately manage workflow. If a team isn't effectively working together, then the speed and quality of the final product will be hindered. A product manager needs to understand the importance of getting everyone on their team on the same page. They need to openly communicate with every member of the team, at the same time and resolve any conflicts quickly.
A great tool that we use at Epos Now, to effectively manage workload, is Trello. This allows product managers to organize the operations surrounding the product. Teams can work from a centralized dashboard, where they have full visibility of their tasks and deadlines. This holds individuals to account and allows everyone to instantly communicate with each other.
Tackling product design challenges – TPX DesignOps 2.0 at PayPal
As the challenges mentioned above are most common for small-to-medium businesses, you might be wondering – how do enterprises tackle remote cooperation and workflow at scale?
A great example is PayPal's so-called DesignOps 2.0 approach. You can learn about their unique methodology by watching our dedicated UXPin Merge – PayPal webinar:
Among others, you'll learn how PayPal:
Challenges the Traditional Product Design & Development Model
Prioritizes Velocity, Quality, and Community
Uses UXPin Merge to create clear guidelines and improve cooperation between designers & developers
and more.
Summary
As you've seen in this piece, there are several product design challenges your team can come across while developing a digital product. Our advice? Firstly, as the classic saying goes – learn from the mistakes of others! Secondly, make sure to use the right tools to facilitate cooperation between designers and developers. Here's where a solution like UXPin Merge comes into play. As your designers use your existing code components, they can collaborate seamlessly with developers throughout the product development process.
Lastly, we recommend saving this article for future reference or sharing it with your designers. We're certain that the advice you'll find here will be of great assistance in your product development endeavors.
Good luck!