Today's product experiences are becoming blazing fast.
We expect speed. We demand no more than a few minutes for Uber car arrivals, same-day deliveries from Amazon, instant upload time of huge images on Facebook and not a single millisecond of buffering when watching a Youtube video.
Our experiences require speed of use.
Speed of use is a usability trait describing the minimal timeframe in which users accomplish a given task. This includes the actions that lead to the task but also the time it takes users to recover from errors.
Speed of use, however, should not be confused with ease of use, which refers to how easy and intuitive an interface/flow/action is without external support. Both are important and should be treated harmoniously by overlapping their key components.
Here are 5 rules you should consider for improving speed of use.
Rule 1: Respect Fitts's Law
Fitts's law is a model of human movement for quantifying the difficulty of selecting a target.
First devised in 1954 by Paul Fitts, the law states that the time required to move to a target area is a function between the distance to the target and the size of the target. Basically, in terms of interaction design, the closer and larger the target area, the faster it is to reach it with a pointing object, be that the mouse pointer or the fingertip.
To support this statement, you should consider the following tips described in the free Interaction Design Best Practices Vol.1:
Create larger targets
Use slightly bigger buttons and enlarge the clickable area of your interactive elements to the maximum.
Do not exaggerate the overall size, though, because larger targets are effective up to a point, after which they hit a plateau and will only make users ignore other important elements on the page.
For example, Duolingo uses a very large button on the homepage that is easy to click.
Minimize pointer movement
Find the right balance between grouping elements by type and by usage patterns. Minimizing the distance between elements in a task flow will certainly increase the speed of use of your interface.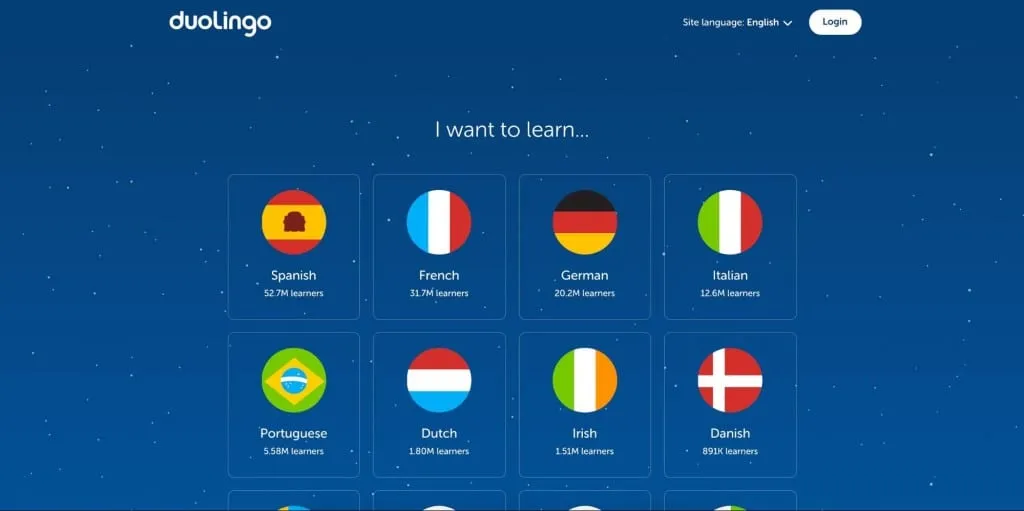 Duolingo, for example, includes large clickable cards with minimal distance between each card.
However, the opposite of Fitts's law is a good method when trying to reduce user errors by adding space to separate items so they're not accidentally clicked. In this way, we can actually add friction to minimize user mistakes.
For example, Salesforce IQ places the "Delete" function at the far right of a list of actions.
Avoid muscular tension
This law is especially relevant for mobile interaction design.
Because gestures consist of a temporary continuous movement, they require more muscular tension than simple point-and-click actions on a desktop.
Just like the previous rule, use gestures that involve more difficult movements for actions with more severe consequences, in order to avoid triggering unwanted commands.
For example, the Gmail mobile app uses the swipe right gesture to archive emails, an action that requires more muscular tension compared to a tap.
Exploit the prime pixels
Prime pixels are areas on the screen that are easier to reach.
For a desktop and laptop screen, prime pixels sit in the corners and edges (not applicable for web interfaces, though), while for a mobile device prime pixels are in the proximity of your thumb.
Still, for any device that uses a pointer, the fastest-to-reach pixel on the screen is the one you are already on, which is why contextual right-click menus were introduced.
Photo credit: OSX
Rule 2: Respect the Hicks–Hyman law
The Hicks–Hyman law states that the more options you present to users, the more time it takes for them to reach a decision. When you focus the choices presented to users, you improve speed of use.  
It's important to note that the law applies mostly to items that are listed randomly, like menu items or product categories, which are often displayed based on their value for the user or the business, emphasizing the importance of a good taxonomy review and a solid information architecture.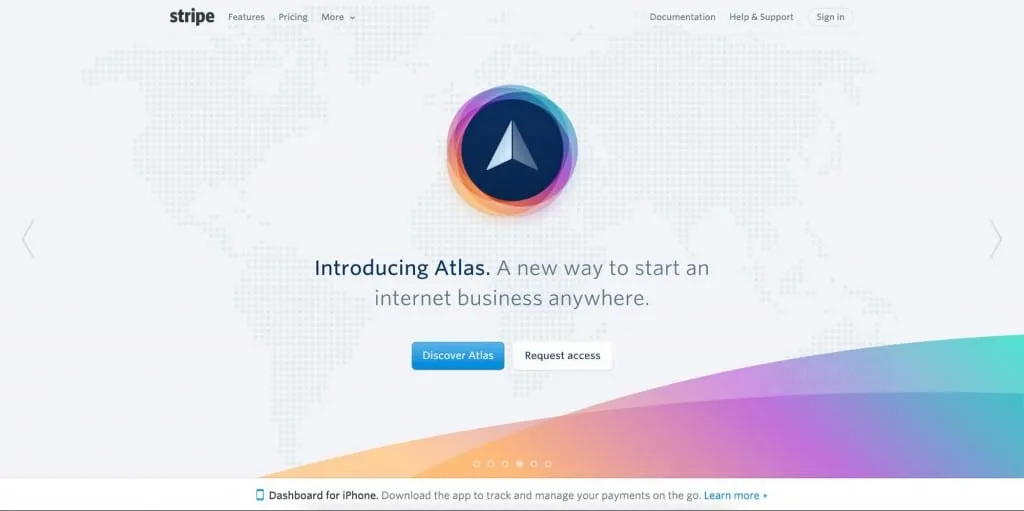 For example, Stripe displays only two important buttons on the main pages.
Choice paralysis effect
The concept behind the Hicks–Hyman law is similar to a subsequent psychological effect named choice paralysis, first used by retail marketers and now adopted by designers.
In his book, The Paradox of Choice, American psychologist Barry Schwartz argues that reducing the number of choices offered to consumers also reduces the anxiety they face in the decisionmaking process.
Therefore, presenting less options to users will:
Reduce the time the users need to make a decision in order to continue their journey.  

Reduce the mental discomfort caused by evaluating multiple items.
The top left menu on Stripe's website also displays only the 2 most valuable pages, hiding the secondary options under a More button.