UX Business Case – How to Build a Strong Case for Investing in Design
With limited resources and competition from other departments, creating a compelling business case for UI/UX design initiatives is crucial to secure buy-in. You must prove you have the best solution and can execute your initiative successfully.
This article discusses how user experience design professionals can create a convincing UX business case, including an example from the UAE-based home delivery service, Delivery Hero.
Use UXPin to create a fully functioning prototype to support your business case. Stakeholders and usability participants can engage with prototypes like they would the final digital product. Sign up for a free trial to discover how code-based design can revolutionize your UX workflows and usability testing to improve product development.
What is a Business Case?
A business case outlines the benefits of a project, initiative, or strategy and why the company or department needs it. A UX business case relates specifically to design-related projects–for example, building a design system, purchasing a design tool, or investing in a big UX research project.
Through a business case, the UX team must:
Demonstrate a need (or problem) for the expense(s)
Offer a design solution
The solution is often more effective when paired with a value proposition. How will this project deliver an ROI for design and the organization?
Why do you need a Business Case for UX?
Getting buy-in from stakeholders can be challenging, particularly for UX projects. Many non-designers don't understand user-centered design principles or design thinking and are reluctant to make design investments.
Your UX business case must show stakeholders how improving a product's customer experience is good for the bottom line. For example, a design system is a significant investment. Stakeholders often can't see how a library of reusable components will deliver business value, so designers must demonstrate this value through a business case.
Delivery Hero's Business Case Value Proposition
Delivery Hero is an excellent example of using a value proposition in a business case for a design system. After several attempts at pitching their design system to stakeholders, Delivery Hero's product design team realized they had to make a more convincing case, including a real-world case study and value proposition.
Delivery Hero's product design team used a single screen to compare building a user interface with and without a design system. The results were staggering:
Building without a design system – total time: 7.5 hours
Building as a reusable component – total time: 3.25 hours
The experiment demonstrated a 57% time reduction in front-end effort and zero percent front-end debt with a reusable component.
Front-end debt had become a compounding issue for Delivery Hero, so eliminating this problem and reducing delivery time by almost 60% demonstrated a significant return on investment for stakeholders.
Delivery Hero's stakeholders were impressed with the results and gave the go-ahead for the company's design system, Marshmallow–read more about Delivery Hero's story here.
What should you include in a UX Business Case?
Now that you understand a business case's purpose and importance let's explore the points to include.
Executive Summary
Mission Statement
Market
Problem Statement
Proposed Solution & Value Proposition
Risks
Roadmap
Required Resources
Team
It's important to note that you won't always use all these points, only those relevant to your business case and project. The goal is to keep your business case thorough but concise. If stakeholders want to see the research, you can present that separately.
Executive Summary
An executive summary summarizes your business case and its sections. Essential elements to include in a business case executive summary are:
The problem
Your solution
Mission Statement
The mission statement summarizes the project's purpose and goal. It's usually a few sentences and can appear on the same slide as your executive summary. The mission statement guides the design process while uniting team members and stakeholders on a common idea and purpose.
Check out ProjectManager's article, "How to Write a Mission Statement."
The Market (or Users)
If your UX business case is for an internal initiative, you can replace this section with The Users and identify who your project aims to serve. For example, a design system helps product, UX, and engineering teams, but it also positively impacts end-users. You can represent your end-users with personas so stakeholders can empathize with real people.
Problem Statement
Your problem statement outlines a key issue, who it impacts, and its effect on the business. Laura van Doore, a Design Manager at Atlassian, says, "there are two parts to executing a good problem statement."
Problem Selection:
"Select and emphasize problems that will appeal to your audience."
When pitching to stakeholders, demonstrate how the problem impacts the business, rather than only focusing on the design team.
In Delivery Hero's case, the product team showed that their current project workflow accumulated front-end debt, inconsistencies, and slow time-to-market, ultimately costing the business time and resources.
If you're presenting a problem that directly impacts users, you may want to include UX artifacts like a customer journey, user research, and other UX insights to give stakeholders a clear understanding of the issue.
Framing the Problem:
Laura's next step is to frame the problem around your target audience:
Identify the core problem
Outline who the problem impacts and how
Describe the adverse effects on your audience and the business
Proposed Solution & Value Proposition
Describe how your solution solves the company's problem and its value proposition. The value proposition is critical for your business case. It describes the value and return on investment (ROI).
Stakeholders are less concerned about solving workflow issues than business-related impacts. How does your solution deliver an ROI?
Amber Jabeen from Delivery Hero's design system team says your solution must use business metrics and KPIs to describe the positive benefits for the organization. How will you reduce costs, increase revenue, improve time-to-market, or make the product more competitive?
Risks
A thorough business case also considers the risks and how you plan to tackle them. Stakeholders like to see that you've looked at your solution from multiple angles and prepared for potential issues.
In her article, Laura van Doore from Atlassian says, "Be realistic, rather than utopian…If you sell the dream too much and present a utopian story of success-only, your case will seem too biased and might get chucked to the bottom of the pile."
Roadmap
Another critical element to your business case is a timeline or roadmap. How long will it take to deliver the project, and when can the company expect to see the value you outline in your solution. What are your KPIs so stakeholders can monitor progress?
Again, it's important to use relevant business metrics. For example, when discussing human resources, estimate the total hours per department, i.e., design, product, engineering, etc. This breakdown allows stakeholders to see how the project affects the company's human resources and other projects.
Required Resources
What resources will your project need?–human, financial, technical, design, etc. If possible, include multiple scenarios to give stakeholders options based on available resources.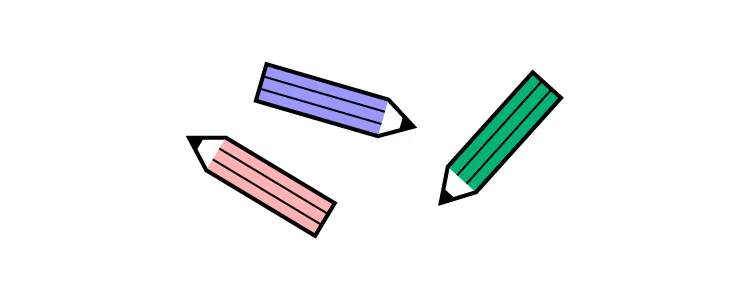 Think about what resources you'll need before, during, and after the project delivery. For example, a design system requires a design audit before you start, people to build and deliver it, and a team to manage and scale it. As a design system matures, it requires more resources.
Team
Describe your core team behind the business case and the people you'll need to deliver and scale the project, most notably:
UX Designers
Engineers
Product managers
Analysts
Stakeholders
Best Practices for a Strong UX Business Case
We've borrowed some of these best practices from our May 2022 webinar, Enterprise Design System – How to Build and Scale, with Amber Jabeen, DesignOps Director at Delivery Hero MENA (talabat).
1. Start with a real pain point
Your business case must include a pain point that adversely impacts the product, its users, and the business. Stakeholders are less likely to take action if you only show how a problem affects team members.
Suppose you can prove that problem creates rework (extra cost), usability issues (losing users and producing costly support tickets), technical debt (extra cost), and slow time-to-market (less competitive and revenue loss). In that case, you have a real pain point to grab stakeholders' attention.
2. Build a value proposition
Build a value proposition around your pain point. Your solution must solve the issue and deliver a return on investment. Remember to be realistic and show stakeholders you have weighed the risks.
3. Identify your biggest supporters and sponsor
Finding leaders and stakeholders outside of UX to support your business case will give it more weight. They will advocate that:
The problem you identify is real.
Your solution and value proposition are the best option.
Include these advocates in your business case and possibly a quote from your most influential stakeholder.
4. Show before you tell
People outside of UX have trouble understanding user experience and design thinking principles. Explaining the problem isn't enough; you must show them what's wrong and how it impacts the business.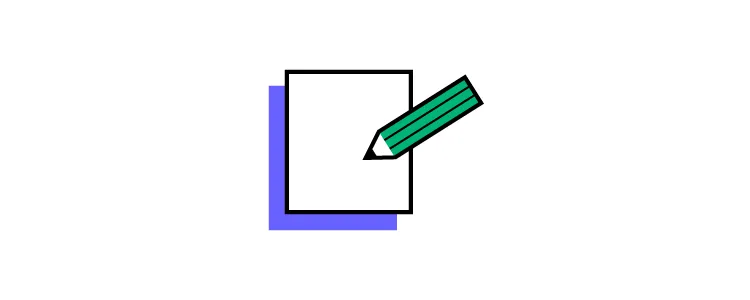 As we saw from Delivery Hero, Amber's team presented an experiment showing the inefficiencies and problems costing the company time and money. They proved their solution could solve the problem and deliver value to the organization.
If you present a theory to stakeholders, they'll send you back for proof. Take the time to conduct tests and experiments to prove you can execute your solution, and it works!
5. Talk business metrics
Your problem and solution must include numbers to support your business case. Stakeholders want to see metrics and KPIs to assess:
The state and scale of the issue
How your solution improves these numbers
6. Don't go alone – build your network
Talk to cross-functional team members, leaders, managers, and everyone impacted by the problem to get their support and buy-in for your solution before presenting a business case to stakeholders. When you have the organization behind your project, it's more likely to get approval from decision-makers.
Support Your Business Case With a UXPin Prototype
UXPin's code-based design tool allows designers to build fully functioning prototypes with code-like fidelity and functionality. Instead of imagining how a feature will work, UX designers can accurately replicate the final product experience–creating a more convincing business case for stakeholders.
Sign up for a free trial to build better quality prototypes for stakeholders and user testing.