How DesignOps Can Increase Collaboration in Enterprise?
In February 2022, UXPin hosted a free webinar with DesignOps expert Dave Malouf titled Holistic Design Operations. Dave discusses how he and his team solved the "human operational problem" to break down silos–a common issue with large and enterprise organizations.
Join us for the May 2022 webinar about building centralized design system for enterprises. Sign up for free at "Enterprise Design System–How to Build and Scale."
Increase UX value at your company with the world's most advanced code-based design tool. Design, prototype, and test faster with improved cohesion and consistency. Sign up for a free trial and discover how code-based design can enhance your UX workflows.
Enterprises are Prone to Create Silos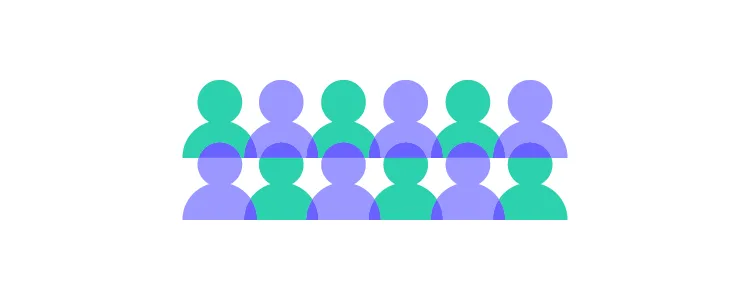 Silos are a significant issue for many enterprises. These vertical silos create a horizontal divider between teams, projects, and operations–getting in the way of design teams' ability to do great work.
Companies have to manage work in individual workstreams at three levels:
Project level
Program level (a group of projects)
Portfolio level (a group of programs)
As organizations scale, these silos expand, creating and intensifying problems. The foundations that built these silos start to disintegrate–consistency, cohesion, optimization, efficiency, and speed begin to degrade.
Organizations lose the ability to maintain the supporting structure of a holistic design practice because they're distracted by these vertical silos. Focusing on just one of these silos at a time isn't a scalable solution and only compounds the problems.
For example, if you try to scale delivery, you create bottlenecks in other operational processes like practice and business. Bridging the gap between these silos requires a holistic DesignOps approach.
Introducing Holistic DesignOps
DesignOps (short for Design Operations) refers to the optimization of design processes, people, and technologies to improve the product's design and business value as well as building a better, more nourishing and efficient, work environment for the employees.
Dave Malouf describes DesignOps in three pillars:
Delivery operations: processes and programs–usually the first place DesignOps starts. Delivery operations focus on optimizing efficiency, velocity, cost reduction–how to get things delivered.
Practice operations: The people, spaces, methods, and tools that make it possible for designers to design. Practice operations focus on quality, community, engagement.
Business operations: As Dave Malouf puts it, "the operations no one wants to talk about." The bureaucracy that teams have to deal with. Business operations focus on finance, IT, procurement, compliance, legal, etc.
As we mentioned above, these three pillars of DesignOps are intertwined–impacting one another. If you're optimizing design operations, you must use a holistic approach, and prioritize all of those areas. When you leave something out, you may add to the issue instead of fixing it.
How Does DesignOps Help with Operational Issues?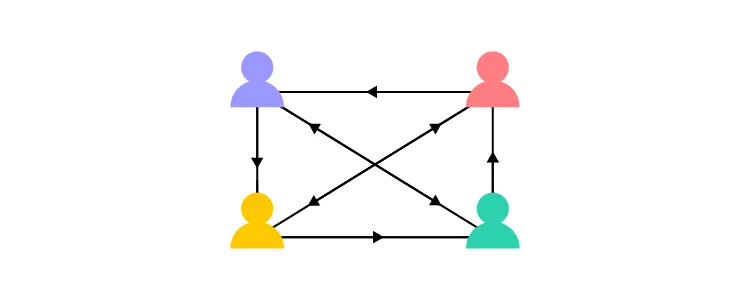 There's a misconception that you can solve these operational issues with architectural solutions, like design systems, platform layers, reusable core components, and common branding, for example.
While these are reasonable solutions, the problem isn't about technical mapping; it's about people.
Discovering the Problem with Operations
Dave and his DesignOps team found that adding more platforms and tools often amplified the issue they were trying to fix because they focused on optimizing processes without accounting for the human element.
The problem wasn't with design; it was a service management issue.
Dave and his DesignOps team started a discovery process for this human problem. Finding the solution required a collaborative effort with team members from multiple departments.
Dave's DesignOps team used journey mapping service blueprints to study four key areas:
While they had the platform and components, the real issue was a lack of operations. They had to find a way to intertwine the human narrative with the practice and programs. Dave and his team's solution had to move the narrative from design intent to design execution.
After completing their research, Dave's DesignOps team arrived back at the vertical silo conundrum.
The code of this operational problem was the people who inhabited these silos also maintained them–making it difficult for tools alone to solve the problem. While they had some bridges in the technical sense, few were at the operational or narrative level.
They discovered that people were wearing blinders–there was a tunnel vision mentality. Team members measured things from the silo's point of view, which didn't align with other silos or the company.
There wasn't anything fundamentally wrong with these individual silos. Teams used data to make decisions and optimize systems and processes. But with each silo operating independently, the delivery lacked cohesion and consistency.
Dave's team had to change the operational model to create connection points from the user's perspective at the narrative level.
Dave Malouf's Strategy for Optimizing Operations
Dave and his DesignOps team created parent journeys for operational processes. Each parent had a 2D journey map with channels and a decision tree.
At each stage, Dave's team created metadata so that team members could drill down into the meaning behind operational decisions. This metadata spoke to business and delivery teams to help with prioritization and making better decisions.
The metadata included links to work, insights, metrics teams must monitor as the project develops, and opportunities. Dave's team also had a commenting system to collaborate and communicate, making the parent journeys dynamic to meet the project's requirements.
This dynamic journey map allowed teams to visualize the project's current state and multiple proposed future states for team members to prioritize and make decisions.
The operations team assigned a Design Program Manager (DPM) to the journey work and another DPM for delivery. These DPMs, combined with the team's journey map system, were able to bridge the gaps between silos, thus improving cohesion and collaboration across projects, programs, and portfolios.
We highly recommend checking out the webinar UXPin hosted with Dave Malouf on Holistic Design Operations for more details about Dave's approach.
Increase Collaboration With UXPin
Optimize your UX workflows to improve collaboration, cohesion, and consistency with UXPin. With UXPin's code-based design tool, you improve collaboration between designers while streamlining design handoffs with engineers.
Try UXPin with your team. Sign up for a free trial today!