UX Content Strategy – How to Create and Track it
Content exists across multiple touchpoints sourced from numerous creators. A UX content strategy ensures content production and governance remain high quality and consistency to enhance a product's user experience while meeting business goals.
We'll explore two significant factors in developing and maintaining a content strategy:
The content lifecycle
The four elements of a content strategy
A content strategy team uses these facets to create a framework for creating and maintaining a product's content.
Scale design and improve collaboration across product design and development with UXPin's Merge technology. Review content of your prototypes easily, speed up design iterations, and share a single source of truth between design and development. Visit our Merge page.
What is a UX Content Strategy?
A UX content strategy defines a product's content goals, creation, management, and distribution across multiple touchpoints, including (but not limited to):
Digital product user interfaces
Websites
Blog articles
Emails (system notifications, marketing, etc.)
Mobile notifications
Social media
Ads
Content strategists aim to create consistent and coherent messaging across these touchpoints to meet user needs and achieve business goals.
Like a UX strategy, a UX content strategy provides the framework for content designers and UX designers to align the product(s) and brand for a better user experience.
Beyond unifying an organization's content, UX content strategists work closely with content designers and UX writers to design content that meets user needs precisely when they need it. For example, UXPin's documentation uses written instructions, text highlights, images, and explainer videos/GIFs to help designers understand the design tool and its features.
Who is responsible for the UX content strategy?
The person responsible for an organization's UX content strategy varies depending on the organizational structure. For example, many startups don't have a dedicated content design team. In these small companies, UX designers are responsible for content.
Larger organizations may have a dedicated content strategist, but often content designers will fulfill this role.
What does a Content Strategist do?
Here is an overview of a typical content strategist's role and responsibilities:
Content principles: defines how the organization uses copy, including language, sentence structure, reading level, etc.
Content policies: the organization's content standards and guidelines, including legal requirements like GDPR, CCPA, etc.
Voice and tone: the brand's personality and how to speak to the target users
Content roadmap: prioritizing content, assigning tasks, etc., for creating and maintaining content
Content audits: auditing content across every touchpoint regularly to ensure its relevant and up-to-date
Who creates the content?
Content strategists work cross-functionally to source content from multiple sources. Here are some examples of the people responsible for creating the various types of content:
Copywriters (blogs and other long-form content)
UX writers (user interface copy, messages, notifications, labels, etc.)
Graphic designers (icons, infographics, maps, and other visual elements)
UI designers (user interface elements and components)
Video editors (sourcing and editing video content)
The Content Lifecycle in 5 Steps
Meta (formally Facebook) Content Designer Erin Scime created the Content Lifecycle in 2009–a framework referenced on Usability.gov, and content strategists still use it today.
Erin's five-step content lifecycle is an iterative process where content strategists regularly evaluate the organization's content needs.
Audit
A content audit works similarly to a UX audit, including interviews and research to fully evaluate a brand's existing content and business goals. Content designers can audit a single product, project, domain, or organization. A typical content audit includes:
Stakeholder interviews: understanding what key stakeholders and departments' content goals
Competitive analysis: research competitors to identify opportunities
Market research: analyze the demand and find gaps
Catalog content: listing and categorizing all existing content
User research: evaluating user personas, user journeys, product data (analytics, heatmaps, etc.), and other UX research to define user needs
The primary aim of a content audit is to understand the organization's current state, identify issues and opportunities, and how these align with the content, UX, and product roadmaps.
Strategy
The strategy step defines the high-level content needs and priorities, including:
Content sourcing, production, and workflows
Setting timelines and deadlines for content delivery
Content taxonomy (categories, structure, metadata, etc.)
Defining the voice and tone
Plan
The strategy phase outlines what content the organization needs, and the plan specifies who, how, and when to create it. Some examples include:
Assigning tasks for content sourcing and creation
Content management system customization
Metadata planning
Migration plan
Marketing/ad model
Create
Teams create content according to the plan and strategy, including:
Create a governance model
Copywriting, editing, and review
Creating and optimizing assets
Quality assurance for branding and SEO
Maintain
With an actionable content roadmap, the content design team uses KPIs to monitor progress. They also plan the next audit to repeat the process. This iterative content lifecycle ensures content stays relevant, serves users, and meets business goals.
The Four Elements of Content Strategy
Brain Traffic, a leading content strategy consultancy founded by content design pioneer Kristina Halvorson, developed the Content Strategy Quad, which the company published in a 2018 blog post.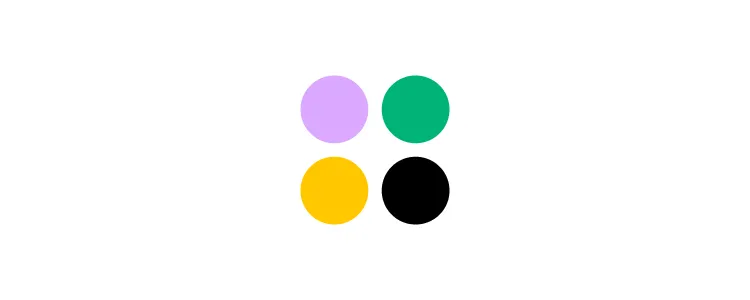 The Content Strategy Quad uses four elements divided into two parts:
Content design: solving user problems through content and UX design strategies.
Editorial strategy
Experience design
System design: the systems, architecture, interfaces, and technical constraints content designers must work within.
Structure engineering
Process design
Editorial strategy
The editorial strategy focuses on visual content and copy guidelines, including principles, voice, tone, brand, grammar, etc. If your product uses a design system, the content team will define these guidelines in the documentation.
A great example is Stack Overflow's Content Guidelines in the company's Stacks Design System.
A clear editorial strategy published through a style guide or design system ensures creators deliver consistent content that aligns with brand values and user needs.
According to Brain Traffic, the editorial strategy answers the following:
What is our editorial mission?
Who are our target audiences?
What is our point of view?
What are our voice and tone?
What brand and language standards must we comply with?
Experience design
Experience design analyzes a product's user experience and its relation to content. Content designers must assess the product's different audiences, customer journey maps, and user needs to understand what problems they must solve.
Brain Traffic's Experience Design aims to answer the following:
What are our users' needs and preferences?
What does our content ecosystem look like?
What are our customers' journeys?
What content formats do we need?
How will our design patterns shape content across platforms–web, mobile, tablet, etc.?
Structure engineering (content engineering)
Structure engineering looks at a product's information architecture, each interface's layout/structure, and how users engage with content.
Brain Traffic's Content Engineering quadrant aims to answer the following:
How will we organize content for browse-and-find?
What tags are most intuitive for users?
How will we categorize content for efficient management?
How will we structure our content for future reuse?
What are the requirements for personalization, dynamic delivery, and information architecture?
Process design
Process design focuses on content governance–creation, reviewing, editing, and approval. What is the workflow for the content lifecycle? Who is responsible for each facet of the UX content strategy?
Brain Traffic's Process Design focuses on the following:
How will content move through its lifecycle?
What tools will we use to create, deliver, and maintain content?
Who is responsible and accountable for content? Who needs to be consulted and informed along the way?
What standards and metrics will we use to measure our content quality and performance?
How and when do we care for our existing content?
Who gets to say no?
Prototype, Test, and Iterate With UXPin Merge
The content design process is no different from a typical user experience design workflow. Content designers must prototype, test, and iterate to find content solutions that meet user needs.
While traditional design tools enable designers to build aesthetically-pleasing user interfaces, they don't provide the fidelity or functionality for accurate prototyping and testing. Many content designers and UX writers don't have the skills to use these tools, limiting their prototyping ability.
With UXPin Merge, content designers can sync their product's design system, including components, patterns, and templates, with UXPin's design editor to build prototypes that look and feel like the final product.
These ready-made components mean content designers don't have to worry about designing from scratch, allowing them to focus on dragging-and-dropping UI elements to build fully interactive prototypes to test with end users.
TeamPassword is a fantastic example of how non-designers can leverage UXPin Merge to test a product's user experience. TeamPassword doesn't have a UX department, so engineers with no design tool experience build and test prototypes using UXPin Merge.
Users can interact with Merge prototypes like they would using the final product, giving content designers accurate data to test and iterate–for example, fully functioning, dynamic form fields to test error messages based on user engagement.
Get accurate feedback during testing to create meaningful content that solves user needs with the world's most advanced prototyping tool. Visit our Merge page for more details and how to request access.