A Complete Website Checklist for Quality Web Design
From creating high-quality visuals to making sure all the web pages are intuitive and responsive, website design requires a combination of technical know-how and artistic vision.
To ensure your website is successful in both areas, you'll need to do your due diligence and follow a website checklist. In this article, we'll describe the qualities of a good website and how to work with a team of web developers. We'll also outline tasks to follow if you want to make your website functional in addition to being aesthetically pleasing.
If you're creating a web design, use UXPin. It's an end-to-end prototyping tool with which you can create an interactive prototype of a website, share it with others, and use it for user testing. It's the only prototyping tool that allows you to test true experience of a website. Sign up for a UXPin trial.
What are the Top Qualities of a Good Website?
A website should be more than just functional; it also needs to look aesthetically pleasing and consistent in portraying your brand. In short:
It should answer your target audience's questions,
The content should be organized and accessible to all users, including those with disabilities,
It should be optimized for mobile devices,
It should guarantee the highest security standards (have an SSL certificate and more).
These are just a few of the qualities of a good website that must be taken into account during the web design process. If you are looking for a full list of website design elements, this web development checklist can be very useful for webmasters and web designers.
A pre-launch website checklist for creating effective web designs
Interview stakeholders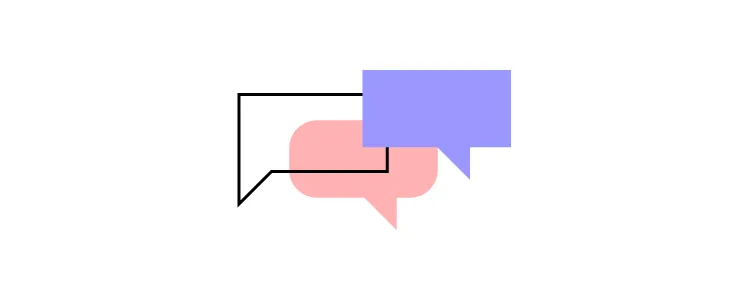 Stakeholder interviews have a major impact on the final product. They help gather valuable insights that would otherwise be difficult to obtain. Here are a few things you need to do to prepare for a stakeholder interview:
Pinpoint your research objectives: What outcomes are you seeking? It's best to devise a script or list of questions that will assist in uncovering vital information.
Identify the stakeholders: Depending on the project you are working on, the people who have a say in it may be from different parts of the company, like management, engineering, marketing, or sales. A stakeholder is anyone whose job will be affected by the product.
Define the setup: For any stakeholder interview, be sure to have all the essential tools on hand. Understanding the website's objectives, functionalities, and timeline help you structure the interview.
Stakeholder interviews are a great way to learn about what people want. They help you understand how users behave, what limits them, and what problems they have.
Research competitors
To compare your website to others, you need to first identify who your competitors are. You can find this information in three different sources:
Well-known direct competitors in your industry. This complete detailed guide on competitive analysis for UX should help you out.
Identify your most relevant keywords and conduct a Google search. Search the results and see which websites are appearing.
Take the time to research related companies on Capterra and G2. Arm yourself with knowledge of what potential customers look for to craft the perfect content and structure when planning your website. This information can give you insights into both the features and services that will make it stand out.
An ideal way to kick off an analysis of the competition's design is by evaluating their website performance. When rating each website, assess its performance using a scale from 1 to 5 (with 5 being the highest score).
What is the site performance?
Is the layout easy to navigate?
Is the font easy to read?
Are the images properly sized and have alt text?
Is the website responsive?
How would you rate your new site's usability?
Use this scale to make sure each page is graded the same way. This will help ensure that your assessments are accurate. Be sure to take notes as you go along. The goal is to look at each page and see what it has, how it works in different areas, and what's missing. The most important part is seeing how you can do better than the other pages.
Do user research 
User research is very important in the process of making a website. In short, it helps you design something that your target audience will like, understand what consumers want, and, ultimately, help your business grow. 
Once you've gained a rough understanding, do additional research to check if your initial assumptions align with the people you want to reach. They will give you important information about what design to use. You can learn more by doing things like diary studies, interviews, and focus groups. This way you will know if your design meets your users' needs.
Creating website personas is another helpful way to identify the brand's tone. By building personas, you can gain a better understanding of the website user. Personas are fictional characters created to represent website users. They help you understand how users behave, how they think, and what website features will engage them. 
Check if there are any functional constraints
Construction of an app or website requires three essential components: desirability, viability, and feasibility. All must be carefully considered to ensure a successful new site launch.
This point centers on the feasibility of this initiative. For example, if you are planning to design and develop a website with Webflow, you must understand the full capabilities of the platform. By discovering what can be accomplished with it, you'll have greater control over your digital project and create an incredible end result.
Tap into a current design system or craft your own for maximum impact
A Design System is a shared vocabulary for product teams that allows them to communicate more effectively and efficiently.
By having this common language, designers can create consistent experiences across different platforms with clarity and cohesion. It makes the design process go faster and helps teams communicate better so they can make products. This article goes into more depth on Design Systems.
Plan information architecture (IA)
Interaction design, which includes information architecture (IA), takes into account content, context, and users for a more efficient user experience. To create a user-friendly experience, it's essential to consider users' needs, business objectives, search engine's requirements, and the site pages involved.
To start your information architecture plan, you will need a few things from the IA starter pack.
Craft your content to meet the needs of your audience in an organized manner
Use headings to create content structure
Start making a map in your head and planning how people will move around your website.
Ultimately, you want people to convert or take the desired action. By developing website content that caters to your website visitors, you can create an enhanced user experience and increase website conversions. You'll need to structure website content and create labels that are meaningful, consistent, and user-friendly.
Build a prototype of a new website
When deciding which prototyping tool to use, it is essential to consider how product teams work, exchange information, and gather feedback.
Here's where a tool like UXPin will be immensely useful. It allows designers to use coded UI components to create fully interactive prototypes that feel like the end product while removing silos and miscommunication during the design-developer handoff stage. 
Test with users
User testing involves observing real users interacting with homepage, contact page or any other site pages and seeing how they complete certain tasks, such as filling a contact form. It's best to start running the tests when your design drafts are complete, but also for initial wireframes.
When you are designing something, establish when it's time to move from sketching to low-fidelity mockups to high-fidelity prototypes.
UXPin lets you create interactive prototypes filled with real data, and easily share them with all your stakeholders. This makes design testing and feedback gathering more effective.
Iterate
Use a tool that will help you be more productive when you are working on multiple design iterations. The best way is to use one tool for both making a model of your idea and collecting people's opinions about it.
For example, PayPal's Senior Manager for UX, Erica Rider, says it used to take her half a day to roll out a new iteration. Ever since she's turned to UXPin, she can do so in as little as 30 minutes.
Hand your project over to the development team
Now is the time to equip your developer with all of the digital assets they need to begin working. Some tips to make the handoff process easier for you include:
Create templates: To make the handoff process simpler, create a template for each task and all deliverables associated with it. This template will change to match your needs and how you work. That way, when you need to hand something off at a moment's notice, these templates will be ready.
Prevent clutter: Make sure your designs are easy to understand. This will make it less frustrating for people who are looking at them for the first time. Make sure everything is organized and labeled clearly. This way, you can easily find what you are looking for and won't have to waste time searching. In addition, you should give developers access to all documents before they start working.
Review your work: Before you hand your work in, review every aspect of the deliverables. Double-check that all of your links are functional and accessible. To ensure that each section is presented clearly, double-check for errors in spelling and grammar as well as the appropriate use of visuals.
Run design handoff meetings: Gather both the design and development teams for a meeting. Demonstrate how each deliverable will be included in the handoff. Be prepared to answer any inquiries that may come up and convey as much insight as possible during this meeting.
Takes notes and explain: When you are done with designing, it's a good idea to write down why you made each decision. This will help you remember your thought process later on. These annotations explain how the product is supposed to work and what it is supposed to do.
UXPin allows you to work with your team anywhere. No more endless file swapping. You can share your work and collaborate with your team on one prototype. No plug-ins, and no third-party handoff apps are necessary. You can use it to create contextual documentation. 
Leave perfectly detailed descriptions of elements on your designs, down to the smallest detail, for anyone involved – especially developers. Describe when and how certain elements should be used. You can even include accessibility guidance.
What to do post-launch?
Website launch checklist doesn't end with the first launch. You need to constantly monitor your site using website analytics tools, such as Google Analytics or Google Search Console. Websites are prone to have problems with pagespeed, indexing, or broken links. It's necessary to monitor your site's health and SEO.
Plus, the best websites stay on top of their conversion rates. We have a separate article about improving site conversion, but to be brief, you need to test your call-to-actions and implement other best practices that set up your site for success.
Follow this website checklist during web design
Creating website checklists and collecting feedback on a new site design are important steps. Use it to ensure that your website meets all of the qualities of good website design. Iterate your designs with a tool like UXPin to save time and be more productive.
Finally, hand your project over to the development team by creating templates, holding design handoff meetings, annotating and explaining your web design decisions, avoiding clutter, and ensuring that you review your own work.
By following these steps, website design will become a much smoother process for all involved. With the right tools and processes in place, website design can be completed quickly, efficiently, and easily.
Create the prototype of a website right away. Use the steps we outlined in this article and create your website design in UXPin. Sign up for a free trial.