BASIC UX Framework – Definition, Benefits, and Application
The BASIC UX framework is as simple as its name suggests. Designers measure a product against a set of UX principles to identify usability issues. These principles apply to web design, mobile apps, and other digital products.
What makes BASIC UX great is it's a checklist template design teams can adopt and adapt to meet their product requirements and user needs. It's a holistic product development approach that accounts for usability and accessibility.
Design products your customers will love with the world's most advanced interactive design and prototyping tool. Sign up for a free trial and start designing better user experiences for your customers with UXPin.
What is the BASIC UX Framework?
BASIC UX is an acronym describing five essential user experience design principles for building "usable products." It's unclear who developed the framework, but it surfaced around 2016.
There is a BASIC UX website, but there is no mention of any person or affiliations. It's a bit like bitcoin and Satoshi Nakamoto. Still, BASIC UX works as a checklist for evaluating user experience in digital products.
"BASIC UX is a set of common principles that test something's overall user experience. The problem that this framework is attempting to address is the need for common UX language and understanding in teams and organizations." – BASIC UX website.
The purpose of BASIC UX is for product design teams to ask themselves a series of questions related to each principle–similar to the 5 Whys problem-solving framework. If designers can answer yes, they move on; if no, they must find a solution.
The BASIC UX Framework's 5 UX Principles
The BASIC UX framework uses five UX principles.
B = Beauty
A = Accessible
S = Simplicity
I = Intuitiveness
C = Consistency
Within each principle are a series of questions. These are questions from the BASIC UX framework, but design teams can add questions or create a checklist relevant to their product.
Beauty
Beauty represents aesthetically-pleasing design. Human beings are drawn to beauty in all facets of life, including the websites and applications we use.
Visual design is not the only consideration for beauty in BASIC UX; it includes interaction design, animations, information architecture, and other elements that deliver a holistic user experience.
Questions to ask for beauty:
Is it aesthetically pleasing?
Does it follow the style guide?
Does the design use high-quality media (images, graphics, video, etc.)?
Is it properly aligned with the layout?
Accessible
Accessibility is a vital UX design component. Designs must meet Web Content Accessibility Guidelines (WCAG) to ensure a digital product or website is accessible to all users, including those with disabilities.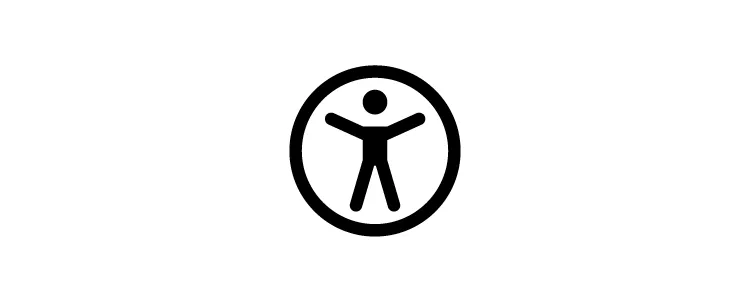 Products built to accommodate people with disabilities and assistive technologies are often easier to use, which ultimately benefits everyone.
BASIC UX asks four fundamental questions, but an accessibility checklist can guide design teams in evaluating a product comprehensively.
Questions to ask for accessible:
Does it conform to (WCAG) standards?
Is it cross-browser and cross-device compatible?
Is it responsive?
Does it use language everyone can understand?
Simplicity
We design products to make people's lives easier. Simplicity is key to delivering that promise to users. Providing users with clean, minimal user interfaces with only the content needed to complete the desired task is critical for good UX.
Cluttered UI design, with multiple CTAs, poor instructions, and too much copy, increase cognitive load, making it difficult for users to make choices or complete tasks. Simplicity eliminates unnecessary design elements and only provides users with what they need.
Designers must conduct thorough UX research and user testing to identify these needs and build features and experiences accordingly.
Questions to ask for simplicity:
Does it reduce the user's workload?
Is it free of clutter and repetition?
Is it necessary?
Intuitiveness
Users expect an intuitive user experience. It's why designers use internationally recognized design patterns for solving core usability issues and prioritize content to meet user needs.
Designers must reduce learning and ensure the user never has to relearn a product after new releases and upgrades. Documentation must help users understand a product and how to complete tasks.
Questions to ask for intuitiveness:
Is the functionality clear?
Is the navigation obvious?
Can the user achieve their goal with little or no initial instructions?
Is this the fastest way for the user to complete this task?
Can a user predict the outcome?
Consistency
Consistency is the foundation for usability and good design. The more consistent a product, the easier it is to predict and use. In a Medium article on BASIC UX, Dan Smith writes:
"Consistency is the thread that holds BASIC UX together. A beautiful product is consistent. An accessible product is consistent. A simple product is consistent. An intuitive product is consistent."
Designers must always try to reuse components and UI elements wherever possible. Copy, CTA labels, and other text must also use consistent language, fonts, spacing, and sizing.
Building a design system is essential for eliminating inconsistencies, reducing UX debt, improving user experience, reducing time-to-market, and other common product development issues.
Questions to ask for consistency:
Does it use existing UI patterns?
Does it appear in the correct place at the right time?
Are the language, media, and branding consistent with the system?
Does it perform tasks and functionings consistently every time?
How to use the BASIC UX Framework
BASIC UX is an excellent framework for evaluating existing rather than new products. Designers can use BASIC as a user experience checklist to check if features, UI components, interactions, etc., meet a company's UX requirements.
BASIC UX is also beneficial as a before and after comparison for projects. Design teams can use the checklist to check they deliver a project that improves upon any issues identified in the initial BASIC evaluation.
Enhance BASIC UX Principles With UXPin
UXPin is an advanced code-based design tool enabling designers to go beyond basic prototyping and testing. With code-based design, you can build fully functioning forms, validate passwords, create personalized, dynamic user experiences, and acquire meaningful feedback from usability testing and stakeholders.
UXPin also features built-in accessibility, including a color blindness simulator and contrast checker so designers can check their user interfaces on the fly without leaving the canvas.
Maintain consistency with UXPin's Design Systems. Save your product's components to a centralized design system that every team member can access from the canvas. Add descriptions for documentation and set permissions to prevent unauthorized changes.
Discover how UXPin can revolutionize your UX design process to deliver products that meet BASIC UX requirements while satisfying business goals. Sign up for a free trial to explore all of UXPin's advanced features.