Design & Consultancy – How Internal Consulting Can Benefit Your Team
Design consultants have been around for some time, with companies using external services firms and agencies to take care of their design consulting needs for many years.
But as design change management evolves, and with contemporary design thinking transforming how design teams are integrating their efforts with other departments, design industry roles like these are delivering a range of exciting possibilities and benefits.
In this article, we shed some light on the growing role that internal design consultants are playing in the industry. We discuss how they're positively influencing design quality and design team performances.
We explore how internal design consultants are integrating with these teams, unpack the benefits they're bringing to design quality, and look at the steps involved in setting up an effective internal design consultancy.
How to gain the time necessary to set up and run a design consultancy? Improve your current workflow. One of the ways of doing that is trying out tech that helps you speed up prototyping and design handoff process. UXPin Merge is exactly what you need. Read more about how it helps companies fight front-end debt and develop products that are based on your design system. Explore UXPin Merge.
What is an internal design consultancy?
Before diving in, let's explore the design consultancy concept and how these consultants function as in-house organizational problem-solvers whose role is to identify and implement workable digital design solutions.
An internal design consultancy can be defined as a function within a design company which suggests ideas, makes recommendations or audits, and then advises on an existing design system.
From offering observations about the form or functionality of a digital product's design to the aesthetics and even the marketability of something, an internal design consultancy understands how these features and elements integrate with one another.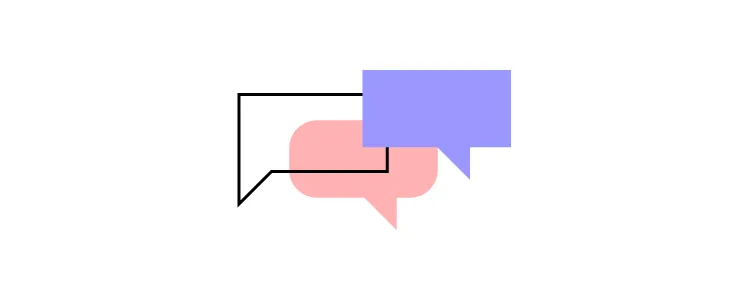 These consultants play several important roles within a design team and offer their expertise, adding value by:
Helping design team members consider and make the best decisions available
Keeping the team informed and up to date about potential solutions and alternatives
Assisting in streamlining work processes and tasks using design frameworks
Monitoring and then improving a team's overall performance and output by developing an effective design strategy.
A design consultant's day-to-day actions may include:
Arranging and hosting design workshops
Supervising the creation of an organizational design system
Adding experience and input to design ideation and execution
Internal versus external design consultants
Internal design consultants are almost identical to their external counterparts, though with a much better insight into the design company's operations and team dynamics. The difference between internal design consultants and external ones lies in their relationship with the client organization.
Internal design consultants – are hired full-time or on a contract basis by the client organization, reporting directly to them. They work continually for their employer, focusing exclusively on the organization's in-house product design efforts and forging long-term relationships with the company's executive and design teams.
External design consultants – come from design consulting firms and are hired for a short period of time to complete a specified design-related project or task. They are often employed by external consulting and design services, work on projects for different organizations simultaneously, and bring ideas based on their own experience and a broader business perspective. Ideo is a famous innovation consulting firms you might have heard about. This company that's based in Palo Alto helped many startups with design initiatives.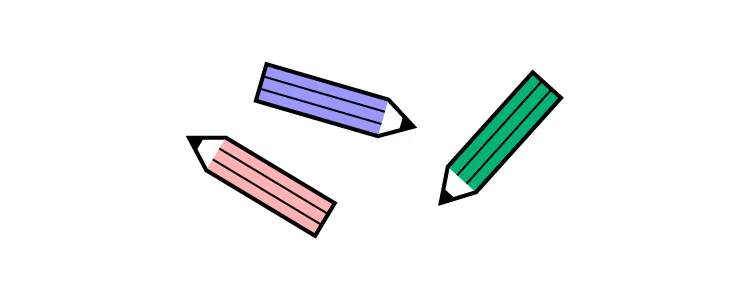 To sum up, internal design consultants are dedicated solely to your company and usually, participate in long-term projects. While their external counterparts are leased out from agencies and support you in shorter assignments.
What are the advantages of internal design consultants?
1. Ensuring consistency and clarity
Rather than disrupting your product design team's workflow efforts every time you rope in an external consultant, investing in having an internal design consultancy capacity functioning within your product design efforts means consistency and clarity for everyone.
This may involve having your team follow a design thinking process built around the core pillars of empathizing, defining, ideating, prototyping, and testing. Crucially, internal design consultants are effective at governing change management in design.
Internal design consultants are the perfect candidates for supervising and managing this massively important, though time-consuming, process. By organizing and streamlining efforts to ensure consistency and clarity across the team, change management in design can permeate throughout the organization.
2. Increasing intellectual capital & problem-solving skills
A design company boasting internal consulting groups within their product design teams can drive cost reduction, enable better design services talent acquisition, accelerate the product development, coming up with strategic design solutions or even brand strategy. This, in turn, promotes the growth and retention of intellectual capital – which can only be earned through internal consulting – allowing employees to gain a better understanding of the company itself.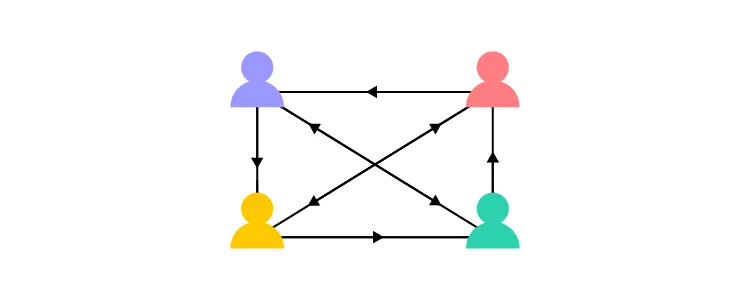 As full-time, committed employees working on the front lines, internal design consultants accumulate extensive experience and knowledge of the company's design architecture. These in-depth insights help other employees improve their problem-solving skills as they interact with the internal design consultants or shift into different line management positions.
3. Promotes design across the organisation
Most design teams struggle to promote design thinking across an organization. An internal design consultant on your payroll means having a design advocate on your team, too.
Internal design consultants live and breathe design thinking, ensuring that your strategic design ambitions constantly receive the visibility and attention they deserve. They also function as design ambassadors, helping other business stakeholders understand the importance of product design and usability in digital products, for example.
4. Bridges the communication gap between design and other departments
Many design industry players note how difficult it can be to deconstruct silos within an organization. Design change management demands clear, unambiguous communication, not only between design team members but between different departments as well.
Internal design consultants who constantly advocate for design change management and design thinking are adept at helping other departments and role players understand how the system can make their work and lives easier. They are skilled at explaining a system's complexities by filling the gap in communicating a system's functionality and role in branding strategies to, for example, software developers, who can then better align with design teams.
These updated processes, however, need more than good communication. They also require the right tools to work. Tech stack like UXPin Merge allow design teams to bridge the gap between UI and UX designers and developers by aligning them with a single source of truth, leading to a more connected working environment and fewer isolated, obstructive silos.
A great example of how such a tool can help comes from none else but influential design operations guru Dave Malouf's. In a webinar, he discusses how much such software can help internal design consultants break down organizational silos by leveraging a single source of truth and closing the divide between design teams and departments.
How to set up an internal design consultancy?
So, you're looking at adding an internal design consultancy to your design operations? Great. But you'll need a plan before getting started, and it all begins with adopting and communicating a design thinking philosophy before kicking off your internal design consultancy.
Step 1: Communicate
Internal design consultancies are still gaining traction in the design industry, and teams are often likely to either be used to having external design consultants reviewing and updating their design systems or have learned to take care of consultancy work themselves.
Remember, the objective of setting up an in-house design consultancy is to improve team performance, so be sure to communicate and engage with the team beforehand. Make sure they understand why you want to bring an internal consultant into the mix and how having a dedicated consultant will take the design burden off their shoulders, help to solve problems and ensure design thinking consistency.
Step 2: Define objectives
Without goals, your consultant and team will be shooting in the dark, unsure of the deliverables they're striving for. The next step involves clearly defining the internal design consultancy objectives early on.
Some of these consultant objectives may include:
Helping the marketing team to improve the customer experience via a revised email flow that would bring new business in
Assisting the customer success team with improving user experience of the account cancellation process
Putting design mechanisms in place which boost collaboration and communication between design teams and developers, centered around a single source of truth
Working with the sales department to design a more efficient leads conversion process
Engaging with employer branding team to schedule more engaging media releases about company updates or helping them revise their social media strategy to showcase good design of their product
Step 3: Start consulting
​​Next, start doing the work. Once you've engaged with your design team, clearly defined and communicated the internal design consultancy objectives and found your consultant, start pursuing your mandate.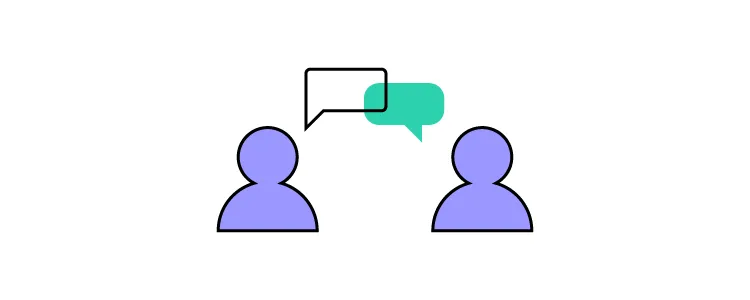 Engage with different departments. Confer, observe, and test. Brainstorm with the team, audit and update processes, secure feedback, and report on whether you reached your objectives or not.
Step 4: Measure and learn
Once you've had time to put your efforts in motion, you'll need to measure, analyze the outcomes, and tweak your efforts. Solicit feedback from your team, look at the data and identify any shortfalls in the process you can look to improve. If you spot any mistakes, use them to learn and adapt your design strategy.
Once completed, you'll need to take your measured results and compare them to your stated objectives established at the outset. If you've reached them, continue to consult and refine. If not, go back and start again.
Create top design consultancy with our tips
As the needs of design teams evolve and become more complex, design companies and organisations are finding that the benefits and possibilities of hiring, training and developing in-house design consultants outweigh the need to bring in external ones.
Think of internal design consultants as sports team captains roped in for a new season to steady the ship and guide the team to new heights. Their job is to improve performance and to get the most out of their "players".
Internal design consultants are already showing how important they are to design services and will soon become key drivers of design thinking in workplaces everywhere. They ensure consistency in the product design process and help close the gap between what designers are aiming for and how developers understand the need for design systems.
Improve your productivity
Internal design consultants are the perfect design thinking advocates and, armed with design tools like UXPin, can now get the most out of their design teams and increase their productivity.
UXPin offers a technology called Merge, which helps to build prototypes with the exact building blocks of your digital product – functional UI components. In effect, the design handoff is much smoother. Devs know exactly what they need to build. They can copy the code behind the design elements and use it in their process. The outcome? A greater transparency between design and development and more clarity across the company.