Omkar Chandgadkar from Amazon – Implementing DesignOps as a UX Designer
At UXPin's first annual Design Value Conference in March 2022, we hosted five design industry leaders to understand Design and DesignOps at some of the world's biggest organizations.
Omkar Chandgadkar is a Senior UX Designer at Amazon Alexa Smart Home with a practical step-by-step approach to DesignOps. The humorous title of his Design Value Conference talk, "How to design a plane while flying it," starts by discussing common design team challenges and how to develop strategic processes to achieve long-term goals.
One way to improve the end-to-end design process while enhancing cross-functional software development collaboration is through UXPin Merge.
Sync your design system's component library to UXPin's editor, so designers, product teams, and developers all work with the same UI elements. Sign up for a free trial to explore code-based design and advanced UXPin features. Get a taste of Merge while using MUI kit in UXPin.
Common Design Team Challenges
Omkar starts his talk by highlighting three common issues with design teams using a plane-design analogy:
Stuck on a blueprint: "We spend a lot of time on the big picture vision, but we ship none of those things."
Baggage fell off on the runway: "Most of our design gets scoped back and then never revisited post MVP launch."
Designing a plane while flying it: "I feel like I am involved at the last minute, for specs that were needed yesterday."
Omkar has two solutions for these challenges that design teams can apply at all stages of the software development process.
Connecting the dots map: To help you get unstuck and gain momentum when faced with different tactical or strategic projects.
Design offerings: A proactive approach for you to be intentional about project intake to maintain a balance of tactical and strategic.
Framework One: Omkar's Connecting the Dots Map
Omkar simplifies the software development process into sets of activities and milestones (dots) for design, product, and engineering.
"Stepping into Design Operations is about realizing where these dots from different disciplines should intersect before moving to the next milestone." Omkar Chandgadkar is a Senior UX Designer at Amazon Alexa Smart Home.
DesignOps practitioners must understand how artifacts across design, product, and engineers are interconnected.
What are these points of interaction?
How do these artifacts inform each other?
How are Decisions Interconnected?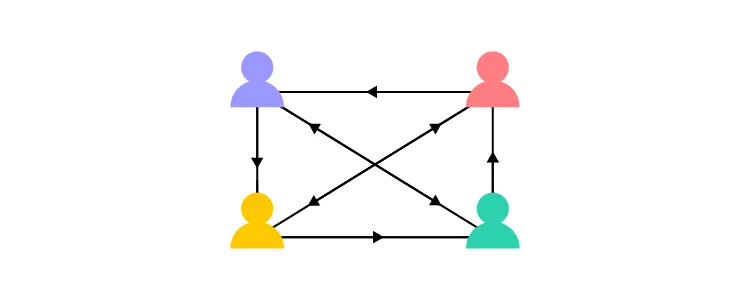 The aim of the connecting the dots map will help you identify how your orgs make decisions and how these decisions are interdependent. To connect the dots, Omkar asks four critical questions:
What areas can we invest in?: Shared documentation of the project's current state, like a customer journey map.
What are the best ways to solve these problems?: Your product vision or "north star."
What do we solve first?: This might be a shared set of launch goals, slide deck, etc.
What is the experience?: What are we shipping right now? i.e., sprint plans, design specs, wikis, etc. Launch-readiness documents.
To see Omkar's Connecting the Dots Framework in action, check out the example scenario from 7:00 in his Design Value Conference talk.
Framework Two: Omkar's Design Offerings
Omkar's Design Offerings framework encourages DesignOps practitioners to take a step back and ask themselves, "What value does Design's involvement add to different stages of product development?"
Omkar uses the Design Offerings framework in conjunction with Connect the Dots to create a set of product offerings from Design to the business. Examples include:
Horizons Class Project: A compelling product vision we can aspire towards in the next "x" years. Value:
Reinvigorate product backlog
Explore "What ifs"
Build a compelling pitch to get customers/product team excited
Mountains Class Project: An end-to-end design for a major product launch this year. Value:
Launch products that are usable and useful
Spend time on end-to-end customer experience, edge cases
Plains Class Project: Optimized experience for an existing product to improve basic usability. Value:
Refine and define UX patterns and update components
Quick fixes for unimportant areas of the product
Fix usability issues
Omkar recommends DesignOps marketing these offerings to PMs proactively, saying, "These are packages Design can offer your projects." Omkar even created brochures, delivered them to PMs, and left them in public spaces to advocate for Design's value.
Omkar uses his offerings to decide what type of support Design offers during project intake or when working through his product backlog. These offerings allow DesignOps to immediately identify next steps, assign resources, and begin work.
How to Use Omkar's Frameworks?
Connecting the Dots Map:
As a reference to navigate projects and create project plans
As a mechanism to identify gaps in previously made decisions
Design Offerings:
As a vehicle to educate partners about how they can benefit from design
As an intake mechanism to balance tactical and strategic projects
To shift from "designing a place while flying it" (tactical) to a more strategic approach, Omkar's frameworks help:
Connect the dots on how decisions are made in your org. Use it to be proactive about future decisions and illuminate past decisions.
Identify design offerings based on this mapping and use them for marketing design value and as an intake mechanism.
Balance the distribution between your tactical and strategic projects through regular introspection.
Watch Omkar Chandgadhar's Design Value Conference talk, How To Design a Plane While Flying It, for an in-depth explanation of his DesignOps frameworks and methodologies. You can also check out the complete list of Design Value Conference 2022 talks here.
Improve Design's Offerings With UXPin Merge
UXPin Merge is a fantastic tool for creating Design value across the organization. Merge empowers non-designers, like product managers, to design, prototype, and test products without the help of UX designers.
PayPal's Erica Rider proved this concept when she and her team created DesignOps 2.0–a framework where product teams complete 90% of design projects with UX designers providing mentorship, support, and stepping in to fix complex UX problems.
UXPin Merge also creates value for engineering teams and streamlines design handoffs. With a single source of truth between designers and engineers, UXPin Merge reduces drift, writing code, errors, and other time-consuming activities linked to image-based design tools.
Engineers no longer have to interpret or imagine what a prototype does because they use the same components with the same properties, interactivity, and functionality.