What Is Green UX? Definition, Best Practices & Resources
Everything we do affects the planet. From recycling and saving water to going electric and reducing our environmental impact – all of these make a difference. But what about web and mobile apps? Yes, these digital resources also play an important role in how much damage gets done to the environment.
According to the IEA, the average person's annual energy-related carbon footprint is around 4.7 tonnes of CO2. Data centers and transmission networks are responsible for about 1% of global energy consumption. These are big numbers, but people can do more to bring them down. 
This article unpacks the concept of Green UX. It explores what teams can do to pursue it and the tools and resources available in the fight against the climate crisis. 
Bridge the gap between designers and developers and build digital products faster. Use UXPin Merge technology, the only end-to-end prototyping technology for bringing code-based components to design. Optimize your workflow. Discover UXPin Merge.
What is Green UX?
Green UX means focusing on how ecologically sustainable a product is. It involves considering what designers and developers can do to minimize the product's impact. In other words, it's all about ensuring that the result of UX design efforts is environmentally conscious and 'greener'.
But Green UX starts with aligning team project goals by implementing eco-conscious prototyping principles into early product design. This drives an increased sense of responsibility among team members. All this while fostering the development objectives aimed at educating customers while serving them. 
How Designers Can Reduce Carbon Footprint
Sustainable design is already an important consideration for many. And encouraging customers to play their part makes for good business. But going green with web and mobile apps is essential to the fight against climate change. 
Here are some tips and best practice ideas that allow designers to boost sustainable design ambitions. 
1. Upload smaller images and files where possible.
The bigger the file, the longer it takes to load in the app. Aside from hurting the user experience, images and files that take longer to load demand more of the device's power. And unnecessary power consumption isn't great for those eco-friendly goals.
Prototyping aims to prove that an app's design works. So save the attractive parts for later. This is why prototypes shouldn't boast high-res images or oversized files. There's no point in using high-resolution images when designing minor elements for small-screen mobile devices in any case. 
Instead, use a JPEG image or a file format with similar efficiency properties. The difference in quality on a smaller screen won't be noticeable. And the far smaller file size will help the app to run smoothly without degrading function or design.
2. Use file formats will take up less space.
Storage space matters. The format chosen for saving files plays an important role in how much space is needed to store them. Since designers must continually transfer, download, and import files, larger ones can also chew up resources. This can affect performance and increase energy output.
Picking the right file formats for prototypes is essential to green UX. Besides ensuring optimal load performance, efficient file formats mean more effective space usage. Naturally, avoid formats that may compromise the project and pick from the more efficient formats available. 
Opting for file formats like SVGs over embedded videos or GIFs lowers both page load times and storage space. For example, one designer shared that the decision to use SVGs for animations instead of video or GIFs helped reduce the page load speed from 8.75 to 412 ms. and page size from 1.6 MB to 389 KB.
Similarly, turning to CSV versus larger data file types is ideal for improving sustainability while still using a widely utilized file format and decreasing its data usage.
3. Choose a simpler design over a complicated one.
Keeping things on the design front simple means less time, resources, and energy invested in developing web and mobile apps. Lighter design elements and uncomplicated design structures allow designers to save time – and energy – creating them. "Less is more" design approaches are tried-and-tested UX angles, and end-users prefer the uncomplicated journey over a congested one.
Prototypes with oversized multimedia and complex JavaScripts consume more to build and roll out. Eliminating unnecessary components allows a smoother UX, limiting the chances of problems. Custom fonts, optimized images, and structures demanding fewer HTTP requests are effective green UX enablers. 
CSS image sprites are always a good idea. They allow designers to combine optimized images into easy-to-access collections. This reduces server redirects and saves on bandwidth. With all pictures, logos, and other visual elements in one place, designers can decrease carbon emissions.
4. Prioritize design accessibility.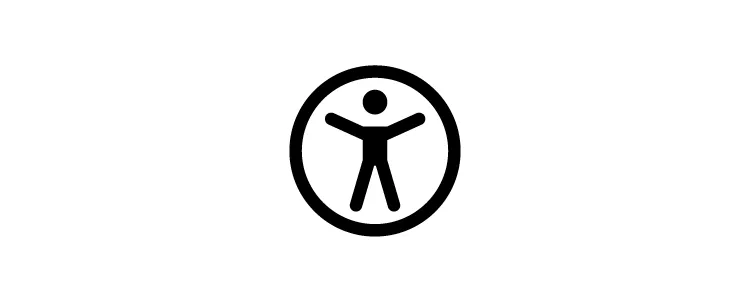 Product design accessibility and usability don't have to be sacrificed in pursuing Green UX. In fact, they can be incorporated into the sustainable UX design mission. By prioritizing things like readability and navigation, users spend less time in the app, saving on CO2 output. 
Content presented in a light and accessible layout allows users to understand what they're doing faster. This also helps with improving the overall experience. At the same time, an intuitive app architecture makes for more efficient navigation. This enables users to reach their target content in fewer clicks. Easier-to-read content clearly laid out and easily interpreted improves design appeal for everyone.
Designers can consider reducing app interface clutter. Doing so makes things clearer and minimizes page load volumes. Improving findability with content organized into helpful categories means better efficiency. Clear menus are a must-have for any good UX too.
5. Optimize user journeys.
A user journey optimization is essential to reducing app energy outputs. With around 90% of the time spent on peoples' smartphones taken up by apps, attention spans are decreasing.
Apps with more content naturally demand more time from the user and, thus, requiring more instead of less energy. Congested pages can lead to higher rates of page abandonment. They also complicate key information discoverability, resulting in missed CTAs. 
Designers should consider optimizing user journeys to assist people in getting from A to B quicker. When users get distracted or confused, app time spikes as they struggle to reach their goals. 
Usability testing is an effective way to identify the points in these journeys where people are drifting off-course. Designers can streamline them by addressing real user problems more efficiently. UX professionals should also ensure that every page element supports the user journey. They can do this by minimizing the steps and time taken to reach goals.
6. Create a prototype. 
Possibly the most effective Green UX action design teams can take is to develop a prototype. This allows them to test the app out before heading into full-scale development. 
Prototyping:
Helps avoid feature bloat
Reduces redesigns
Prevents serious mistakes
And ensures the product design process is more efficient.
But building a functional prototype can still increase CO2 output if the process is not managed correctly. From presenting only essential features to soliciting feedback faster, effective prototyping is critical.
UXPin Merge is the ideal tool for efficient prototyping. UXPin delivers realistic prototypes because it helps you use your app's components in prototyping. It allows advanced feedback sourcing and a more engaging experience for users. 
Merge technology helps design teams reuse their UI coded components, sourced from developer repositories. UXPin means faster prototype delivery, efficient design handoffs, and an optimized design process. What better way to deliver prototypes while minimizing output and an app's carbon footprint?
Resources & Tools
Here are some resources and tools perfect for helping teams pursue a Green UX agenda when developing their app UX.
Switch to Green UX 
From developing the digital product to rolling it out and the energy required to run it, everything matters. Green UX is an often-overlooked UX design concept. It means designing a user experience that thinks about the planet. It helps designers build something with a reduced carbon footprint. At the same time, ensuring that end-users still enjoy the benefits of a clean, effective UX and UI design.
But it extends beyond the direct ecological impact of web pages or mobile apps. It allows designers – and eventually users – to think differently. It's a concept that is growing in stature, and it is being rolled out across many different industries and platforms.
Everybody wins with a Green UX agenda – not just the planet. With a more sustainable approach to design, an app's user experience is seen as more beneficial. It appeals to a more environmentally conscious market. Go green. Go Green UX. Your app will thank you.
Release products faster with UXPin's Merge technology. Design realistic prototypes fast and keep consistency between design and code. Streamline your DesignOps processes. Discover UXPin Merge.