How to Manage Design Teams (Effectively)?
Design leadership isn't about micromanaging every little step. Rather, a good design leader is able to provide impactful direction for their team. How exactly does a design leader encourage a positive and meaningful product design work environment?
Let's start by taking a look at the key steps to take for managing a design team successfully and what to avoid when building a cohesive team.
If you're looking for a prototyping tool that will help your team to optimize their workflow and communicate better, we have something for you. Try UXPin Merge, a powerful technology that makes your team achieve a higher level of design maturity in no time. Read more about UXPin Merge.
Start with a design department audit
Just like you start with auditing UX design, look back at your design team goals. Having a roadmap in place will help you more clearly see what you need to achieve in regard to design goals at your organization. This roadmap will help you get there with fewer bumps in the road.
Your next step will be to audit your design team structure as a whole. You'll want to take inventory of who you have on your team and confirm what their strengths and weaknesses are. Taking stock of these things is helpful to see if you have enough team members with the appropriate skills needed to achieve company goals.
Team meetings are an excellent way to gain a deeper understanding of your team as a whole. Furthermore, a design team audit will go a long way in determining how well overall day-to-day operations will go.
Auditing will help crystalize your team structure and will help to specify the role of all team members and the capacities in which they are expected to complete their roles. Clarity helps give everyone a higher sense of purpose and consistently set them to task without confusion or hold-ups.
Identify and acknowledge your wrongdoings 
As a design team leader, you'll need to apply an honest mindset when managing your team. Inherent assumptions and old assumptions are par for the course when working in a leadership role, however, external output is extremely valuable when working in a close team atmosphere.
Don't be afraid to ask for external input in the form of team member feedback. This could be an anonymous survey or an all-hands call to gather information from those you work with every day.
While it can be tough to hear difficult feedback, taking direct note of such input will only help strengthen your team as a whole. Poor leadership manifests in a variety of different ways. Maybe your team has expressed that you repeatedly fail to set clear goals for the team or perhaps you tend to micromanage employees.
Whatever the shortcoming may be, be willing to identify and acknowledge where you can use a little work as a design lead. No one is perfect, you and your team members included.
Write a plan on what needs to be done
Equally as important to a successful team as improving leadership style and making a plan are the factors related to project management. This goes hand-in-hand with design audits. Questions you'll want to take stock of: Do you need to hire more people? If so, can you tell which skill gaps in your current team structure need to be filled?
An adjacent item would be to run a skills gap assessment. Ask your team members what skills they feel good at. By requesting directly, you'll likely find skills that weren't readily apparent or might come in handy for future design projects.
During any one-on-one or group meetings with your team members, you can ask them about the skills they're determined to develop. This will help you plan out how their desired career path can integrate with the competencies of your design team as a whole. Offer ways for your team members to hone and develop their skills in order to close any skill gaps.
During the planning stage, it's important to note if you're successfully building the design team during the recruitment and hiring process. Take note of any areas in which you might be falling behind. Ask yourself:
Are you seeing a high candidate drop-off rate?
Do your new team members continue to ask repetitive questions during the onboarding process?
Consider these questions and other potential improvement areas such as task distribution, management of workload, and consistent performance.
Decide how you will measure the results
Once you've taken stock of these items and implemented specific changes, you'll want a solid plan as to how you'll be evaluating said implementations. You'll need it to measure whether or not the changes you've implemented have been successful.
When assessing the overall success of your results, ask yourself:
Did you solve the problem? – Design isn't simply graphics and color palettes. At its core, it's all about facilitating interactions and problem-solving through creative channels. If you identified a real problem (such as poor employee retention) and provided a better solution (more open communication and feedback) then you can count that as a success.
Did you improve the process? – Design doesn't always have to be about supplementation. Rather, you might identify steps that were redundant and unhelpful during your research. Good design leadership might also mean cutting down or taking away what isn't working. If you made a process more efficient through various channels of development, then congratulations, pat yourself on the back. Another success!
Did you open yourself for feedback? – Design success is just about the personal growth of employees and management alike. This can be shown through effective communication. A difficult skill to master, accepting feedback and open communication is one that every good leader should have. Shelve your pride and open yourself up to honest feedback. You and your team will all be better for it.
The recommended measurement methods will depend on the specific area you're planning to improve. For example, if you were hoping to measure your own design leadership qualities, you could run a quantitative survey like an employee Net Promoter Score which is a metric that helps gauge how employees feel about the place at which they work.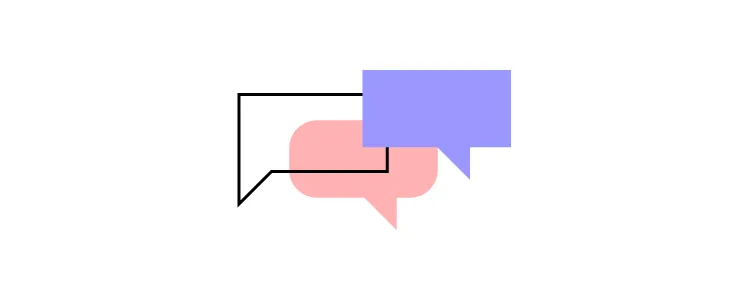 Running surveys like this allows you to see how your score has changed over the course of three or six months. This is simply one avenue you can take but it is a common way to look at employee satisfaction.
For example, perhaps you want to improve your team member retention rates and avoid employee turnover. After taking the necessary steps needed for proper employee retention, you can measure how the average tenure has changed since the implementation of certain action items.
Or maybe you'd like to measure the number of tasks your team was able to successfully complete within a 2-week timeframe, you can compare these metrics on a bi-monthly basis. Measurements can be approached through Fibonacci sequence points which provide a realistic way to approach a variety of influencing factors.
Start transformation processes 
Now you're able to start streamlining how design teams work. Encapsulating the above steps and implementing them might look as follows:
1-on-1 meetings: holding one-on-one meetings are a great way for team lead and team members reports to connect individually on pressing issues and develop strong relationships. They also help ensure that employees feel like they're valued contributors of product teams and that they are working successfully toward goals as well as improving their skill set. One-on-ones should not be used as status updates, rather, they should serve as a platform to give regular feedback and foster career growth and learning new skills.
Daily standups: whether you call them daily stand-ups or team huddles, the idea is the same. You want your entire team to feel informed and connected. This helps measure progress, highlight necessary areas of improvement or outstanding issues, and where the team stands in terms of work completed.
Team building activities: a variety of activities exist to help build morale and spark teamwork. They're helpful exercises for bringing communication to the forefront and allowing a free flow of product team collaboration and an encouraging the best work atmosphere. Team building helps product managers and employees alike learn more about each other outside of a traditional workplace setting. Your activity might be something fun and engaging like an escape room or a day at the golf course.
Growth and collaboration are crucial to a team's success. As outlined in the first pillar of our DesignOps eBook, the well-being of a team of designers should be at the forefront of your management plan. The above steps are simply a few suggestions that can help your team thrive and feel cared for.
Don't miss out on the power of iterations
Growth isn't a linear process. Remember to check in with the members of your team on a regular basis. This will help you see what seems to be working and what techniques haven't quite landed. Allowing you to pivot from there.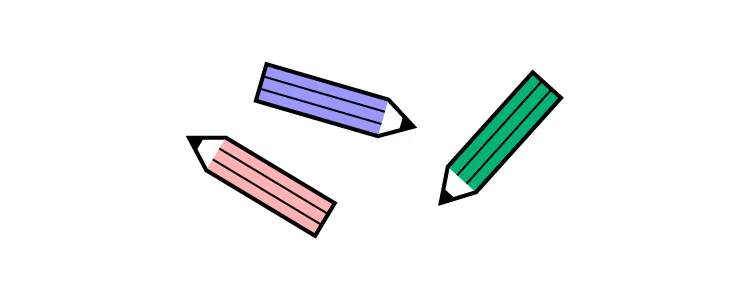 Again, ask your team members for honest feedback. This can be done either during face-to-face meetings or in a survey. Fostering an openly communicative environment is ideal for a well-running design process and product development workflows. Employees that feel noticed ultimately feel valued. Remember to focus on clear points of action, rather than generalities. Drill down to specifics and everyone will be better for it.
If you decide to go the survey route, make sure not to overdo the frequency. Firstly, the time frame in which you've gathered data might be too short to draw relevant conclusions. Secondly, you don't want to ask team members to evaluate your decisions on a frequent basis, as it could come across that you're unsure of your design leadership capabilities. Be sure of the direction you're taking as a design lead and your team will appreciate it.
Iterate and experiment with improvements to your team collaboration and design team management methods. Remember: proper design team management is a marathon, not a sprint. Cultivating a good team takes trial and error.
Lead your team to success
The first pillar of design operations deals with the core of a good business: people. If you want to support your people, you need the right tech stack for the job.
UXPin Merge is such technology. It allows your team to bring your devs' interactive components to the design editor and build prototypes that are easily understood by stakeholders, product managers, and above all else, developers. Bridge communication gap and strengthen the workflow in your organization. Read more about UXPin Merge.