Functional and delightful, animation is one of the staples of modern web design.
Details of interaction design is what makes a fundamental difference on modern websites. Animation can communicate status, guide the users' attention, help the user see the results of their actions and even influence behavior.
Here are just a few examples to illustrate places where you can add some animations in your website to improve the experience.
Progression
Loading Animation
One of the most common uses of animation for the web is to distract the user from loading times. Loading animation influences your users' perception of time, making it seem less than it actually is.
You should always try to make the wait more pleasant if you can't shorten the line.
Loading animations are best when they are simple. Any extra effects such as sound aren't necessary. Also, good loading animation is engaging. When your users have something interesting or fun to watch while they wait, they focus less on loading time.
Even if the loading time is short, fun loading animations still add a little entertainment during waiting periods. Credits: Thomas Bogner
Progress Animation
Animation can show you your progression through a linear sequence. A classic "loading bar" is the most common example of such animation.
Progress bar for Aviasales. Image credits: Mark
But you can also consider using progress animation for multi-step linear process.
Animation can show you your progression through a linear sequence. Image credits: Joshua Sortino
Skeleton screens
A skeleton screen is essentially a blank version of a page into which information is gradually loaded. Such action creates the sense that things are happening immediately as information is incrementally displayed on the screen. Almost any site can utilize a skeleton screen together with a subtle animation when loading it's content to keep users engaged.
Skeleton screens complete the UI incrementally before the content is fully loaded. Image credit: tandemseven
Visual Feedback
Animated response to user's action
Good interaction design provides feedback, which communicates the results of any interaction, making it visible and understandable. When a site visitor doesn't know which items are interactive, or what interactions to expect, this leads to confusion. Combat this confusion by thoughtfully designing interactions to be clear and understandable.
Hover Animation for Desktop/ Elevation for Mobile
As a means to show an element is interactive, hover effects are one of the most common examples of visual feedback.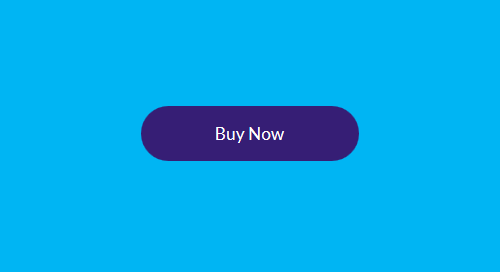 When a user is in doubt over a feature's function, they tend to move the mouse over it. You should provide hover animations an intuitive appeal. Source: codepen
However, hover effects won't work on mobile devices because there's no mouse cursor. This means that your buttons and other interactive elements should have visual signifiers that suggest that elements are interactive before user tap them and provide immediate feedback after the interaction. Such feedback indicates to a user that their actions have triggered a response, like a button in the example below that appear to depress when activated.
The shading indicates that element is possible to tap. Image credits: Vadim Gromov