Top Methods of Identifying User Needs
User needs are the specific requirements and expectations of users that a product or service should fulfill to provide value and enhance their experience. These needs represent users' perspectives, goals, motivations, pain points, and other human factors.
By identifying and addressing user needs, UX designers can create relevant, usable, and possible solutions for the target audience. User needs help define the scope and direction of the product development process, influencing key decisions such as functionality, features, layout, and interaction design.
Understanding user needs also enables designers to prioritize design elements, allocate resources effectively, and make informed design decisions. Make better design decisions with UXPin's interactive prototypes. Sign up for a free trial to explore UXPin's advanced features.
Desk research
Desk research (secondary research) is valuable for gathering information and insights to understand user needs based on existing data from various internal and external sources. This data can come from published materials, academic papers, industry reports, social media, online resources, and other third-party data sources.
User interviews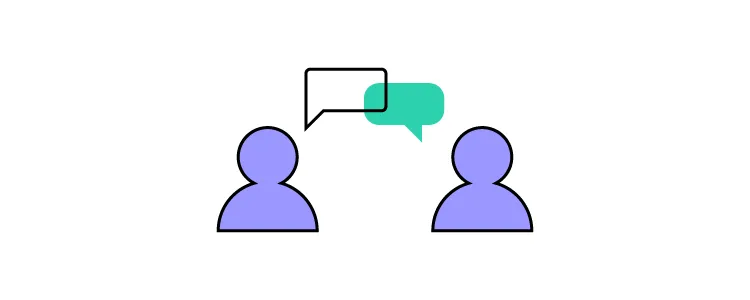 Interviews are a widely used user research method that involves direct conversations with end users to gather insights, understand their perspectives, and uncover their needs.
Researchers ask questions and prompt participants to share their experiences, opinions, and expectations about a product or service. Interviews provide rich qualitative data and allow researchers to delve deeper into users' thoughts and emotions.
Surveys and questionnaires
Surveys and questionnaires are popular user research methods that systematically collect data from many participants. Surveys typically consist of questions designed to gather quantitative or qualitative data about users' preferences, opinions, behaviors, and demographics.
They provide researchers with a structured approach to gathering insights from a broader audience, allowing for statistical analysis and identification of trends.
Observation and field studies
Observation and field studies are user research methods that directly observe users in their natural environment to gain insights into their behaviors, needs, and experiences.
Researchers can gather rich qualitative data that helps uncover user needs and understand the context in which people use products or services.
Focus groups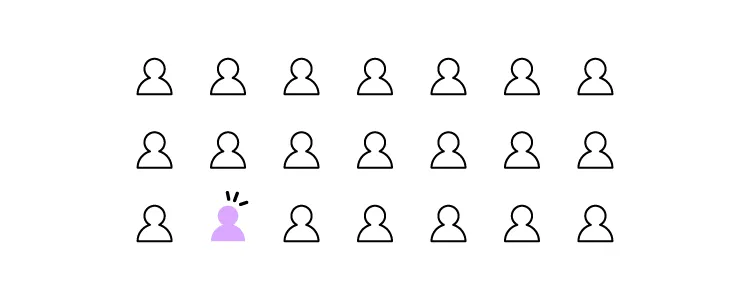 Focus groups are small groups of participants engaging in a guided discussion about a specific topic or product. This method allows researchers to collect qualitative data by leveraging group dynamics and participant interactions.
Participants can share their opinions, ideas, and experiences in a focus group, providing valuable insights into user needs and preferences.
Plan and conduct effective focus groups by defining clear objectives, selecting appropriate participants, creating a discussion guide, and facilitating the session effectively. Creating a comfortable and inclusive environment encourages participants to express their thoughts and opinions freely.
Analyze and synthesize focus group data to identify patterns, themes, and key insights. This analysis involves transcribing or reviewing the discussion, extracting meaningful data points, and organizing them into categories. Researchers can use affinity mapping or thematic analysis techniques to make sense of the data and draw meaningful conclusions.
Usability testing
Usability testing evaluates a product or interface's usability and user experience. It involves observing users performing specific tasks and providing feedback on their interactions. Usability testing helps identify usability issues, understand user behavior, and gather insights for improving the design.
Data Analysis and Synthesis
Data analysis and synthesis is a crucial step in user research that involves organizing, examining, and interpreting the collected data to derive meaningful insights.
Qualitative analysis
UX researchers use qualitative analysis methods to analyze and make sense of qualitative data, such as interview transcripts, observation notes, and open-ended survey responses.
Quantitative analysis
Quantitative analysis methods analyze numerical data and metrics collected through surveys, questionnaires, and quantitative research studies.
Combining multiple methods
Combining multiple research methods enables researchers to validate ideas and identify user needs from various sources, providing more accurate and reliable data.
Integrating User Needs into Design
Designers analyze and interpret user research findings to identify specific design requirements that address user needs. These requirements serve as guidelines for the design process, ensuring that the resulting solutions align with user expectations and user-centered design principles.
Designers create several documents and visualizations to guide the design process, including user need statements, personas, case studies, and other UX artifacts.
Design teams also meet with stakeholders to integrate business goals and user needs. They must consider user feedback, conduct usability testing, and incorporate iterative feedback loops to achieve the right balance. This iterative approach allows designers to continuously refine their solutions based on user needs, preferences, and feedback.
Advanced Prototyping and Testing With UXPin
UXPin's advanced prototyping features enable design teams to build accurate replicas of the final product. These fully interactive prototypes allow designers to observe and analyze user behavior, preferences, and pain points, validating whether designs effectively address user needs.
Users and stakeholders can interact with user interfaces like they would the final product, giving designers meaningful, actionable insights to iterate and improve.
Whether you're a startup looking to validate a new product idea or an enterprise team looking to scale your DesignOps, UXPin has a solution for your business. Sign up for a free trial to explore the world's most advanced UX design tool.