Great designers are lifelong learners.
At Springboard, we pair mentors with learners in UX and data science, so it makes a lot of sense for us to counsel listening to your elders.
We compiled a lot of advice from top practitioners in the field for our free Guide to UX Careers.
As a result, we got to interview 11 kickass UX designers to ask them what inspires them–and also what UX advice they'd give to other practitioners.
We collaborated with the team at UXPin to bring you their insights below. 
Having worked with the web for over two decades, Paul is a co-founder of web design  agency Headscape (which counts Nestle, Macmillan, and several UK universities as clients). He is also a prolific writer and speaker.
Design Inspiration
:
My favorite piece of design is the original London Underground Map.
What made this so groundbreaking was that it broke conventions. It rejected the convention of realistically showing distance and location. By letting go of those constraints they were able to create a simple representation of a complex network. For me this is what good design is all about – taking the complex and looking at it from a different angle to simplify it.
Career Advice
:
Honestly, I would avoid giving any advice to my younger self because I know I wouldn't listen to it!
Even if I did, I wouldn't gain as much value as I did discovering these things myself. The best way to learn anything is through making mistakes and so I would not want to deny my younger self that opportunity. As Winston Churchill once said "success is going from failure to failure with no loss of enthusiasm".
Don't listen to anyone, make your own mistakes and then when you fail, get up and try again.
Eva runs her own company (Red Pill UX) based in Boston, is a regular at events of the UXPA, of which she is the President.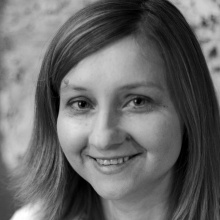 Design Inspiration
:
I recently discovered Duolingo, an online language learning platform.
I love the UX for so many reasons…it's a very uncomplicated interface that's fun and motivating. A lot of apps try to incorporate gamification or community just because it's the cool thing to do, and it ends up feeling like an afterthought. Duolingo does a great job of using the gaming elements and variation in lessons to keep users engaged.
I also love the language immersion part, where users collaborate on translations. Memorization and repetition are innate parts of beginning language learning that can be quite boring, and it's clear the folks at Duolingo have been very thoughtful in trying to alleviate this challenge.
I often get the feeling that we've reached a bit of a plateau as far as consumer app innovation is concerned, so it's great to see something that's fresh and spot on.
Career Advice:
Understand that in a collaborative profession like UX, people are more important than skills. If you have an aptitude for research or design, you'll master those skills in time, but having the right relationships can make or break your career.
When I made my initial career change into high tech, I knew very few people who did the same thing I did. When I went back to school for Human Factors at Bentley University, it was like a whole new world opened up for me.  Of course, a big part of it was the learning, but the network of people I ended up meeting was just as valuable.
Today I stay engaged in that community through my local chapter of the UX Professionals Association, and that community is even more important now that I'm doing independent consulting. So meet as many people as you can who are as excited about UX as you are, and ask them for advice.
Having started out with graphic design and then making the move to web-design, Mike has worked with the likes of Twitter, Microsoft, and Mailchimp to create User Experiences that marry form and function.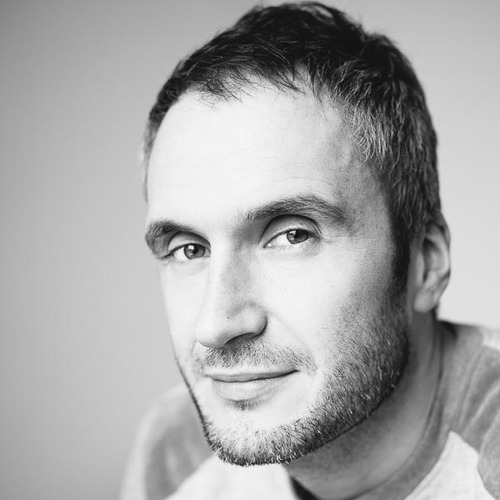 Design Inspiration:
Hipopotam Studio. I love this site and UI for it's pure creativity & fun.
Career Advice
:
Learn to separate UI trends from practical/useful UI design conventions. Just because a current trend is widely used, doesn't necessarily mean it's the best way.
Co-founder of Flavors.me and Goodsie, and previously Design Director at Vimeo, Jack says he was hooked onto design the very first time he started up Photoshop while he was in high school and counts his father as one of his primary influences. Nowadays, you can find him at Workshop – a no nonsense entrepreneurship training program for young adults.
Design Inspiration
:
My favorite product experience lately has been using the ParkMobile app around town.
Instead of searching around for quarters, getting change from delis, all just to pay a parking meter, I can now just enter in a number found on the meter, set the desired duration and pay the fee. It texts me when my time is almost up, and I can add more money if needed.
Smooth and painless.
Career Advice
:
Always consider the final outcome and context for the user/customer. What do they need to accomplish and in which context?
For example, I am trying to install a bike rack on my car and I visit the manufacturers website. The goal is to successfully install my bike rack and get on the road as quickly as possible. The context is, I'm standing outside my car in the hot sun with my kids crying because they want to go to the park now.
Design with those parameters in mind. Know thy user. Just like with successful marketing, understand their pains, problems, frustrations, and use their language to communicate.
Don't guess and fall prey to designer arrogance (which we all do from time to time).
Laura has spent more than 15 years as an engineer and designer in Silicon Valley. Her goal is to help startups learn about their customers so that they can build better products faster. Her book, and her popular design blog, Users Know, teach product owners what they need to know to do research and design.
Design Inspiration
:
I think it is the curse of the UX designer that we only ever notice design that annoys us. Or maybe that's just me. Whichever it is, I'm always in love with any design that is so simple and integrated into my life that I don't notice it.

Career Advice:
Get two mentors.
The first one should be somebody older and influential in the field you care about. They will help by giving you perspective and teaching you the sorts of skills you need to get hired by somebody like them.
The second mentor should be somebody a couple years older than you. They will tell you what you really need to know to do the job you're likely to get. I don't know what life is like for somebody who is just starting out in tech these days, but somebody who's only been doing it for a couple of years will have really good insight.
So, find two people: someone to help you get your next job and somebody to help you do your next job.