8 App Design Trends for 2022 & Beyond
If you're just about to launch an app (or update your existing one), then it's essential to be aware of the latest app design trends. Here is a list of the top eight evolvements that you should be aware of in the coming years.
8 Mobile and Desktop App Design Trends Worth Knowing About
1. No password login
Simplicity has always been critical to app design. Great designers build innovations that draw the eye. The details easily parsed by the user – without them even needing to think about it – create a seamless, free-flowing user experience.
And nothing is simpler than 'nothing'.
That's why no password logins are one of the latest user experience app design trends to consider. No forgetting passwords. No resetting passwords. No trial and error as users guess their way through or rely on password managers.
Facial recognition is one option, if you want passwordless solutions in your app. Apple's FaceID and Windows Hello for Android have familiarized users with simply looking at the camera to unlock the system, so you're building on existing foundations.
Fingerprint sensors are already in place on most modern phones. In the smartphones' sphere, most banking apps already feature this because a fingerprint is a lot less guessable than a password you can write down.
Voice recognition, popularized by Alexa and Google Home, offers another login method. Still, it's worth considering whether, in a world where most phones are switched to silent or vibrate, your users will be comfortable using this outside the house.
So long as you offer the traditional alternative (it's also a good backup when you're not looking your best), ease the user journey with no password logins.
2. Designing for inclusivity
Everyone's using mobile devices these days. Phones and tablets aren't just for youngsters, oldsters, and the somewhere-in-between stars.
Kids today learn how to crack find videos on YouTube before they learn the alphabet. Elderly users have grown up during the technological revolution of the last thirty years. Folks with physical and mental disabilities rely on phones and tablets to keep them connected.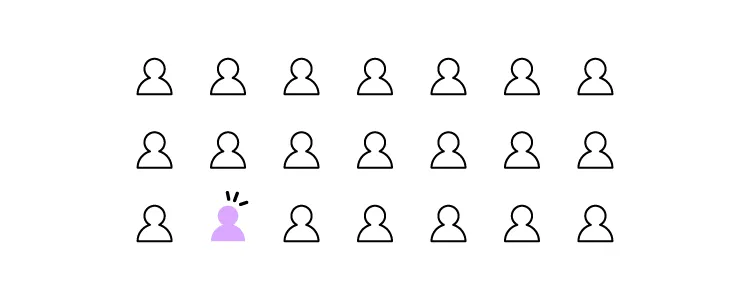 That informs one of 2022's biggest trends in app development: inclusivity.
Your mobile app design needs to consider everyone who's using your app. Accessibility is key to creating experiences that are appealing to everyone and usable by anyone. After all, it makes no sense to cut off potential audiences when you can be inclusive of all.
There are tons of ways to create an inclusive experience and earn points for UX design trends.
You might want to make tappable buttons big and bold – helping those with visual impairments or younger children. Or bump up the font size, adjust typography and add alt text to imagery, for the benefit of those using screen readers. Popping subtitles on videos is one of the most common ways to increase accessibility for those that need it (and those that just like to watch videos without the sound up). Adding a colorblind mode for those that need it. Really simple solutions that open up your app to a broader user base.
Want to make sure you're creating accessible, inclusive designs? Use a tool like UXPin, which offers a whole range of accessibility features like a color blind simulator and a contrast checking feature, so you can be confident you're building app experiences that work for everybody.
3. The use of augmented reality
Everyone's talking about the metaverse. Augmented reality is a step towards that future – where the digital and the real are indistinguishable.
AR is one of several app design trends that takes advantage of device features to create a more interactive experience, inserting itself into a user's life in fresh, new ways (so, users aren't just mindlessly scrolling as they stare at the screen).
Let's say you've developed an app to increase geography knowledge among students. The easiest angle would be a series of Wiki-style pages, maybe a quiz or three. But imagine if users could scan a code and view a virtual globe right on their mobile's screen. And as they dive in for a closer look at the world, the app displayed location-based information, supplemented by artificial intelligence.
That's a lot more powerful than boring walls of text and a library of videos and images.
That's essential to the user and your goals.
Smaller design teams may find AR a bit tricky to implement. It's a pretty technical undertaking, after all. But if you have the power already, you're ready for the challenge, or you're ok with outsourcing, augmented reality implementation will put you in a strong position in the years ahead.
4. Incorporating gaming in app design
Gaming is big business. Globally, the industry is worth more than $138bn – putting it well above the value of even the biggest Hollywood blockbuster machine. Everyone's got a phone in their pocket, a console under their TV. Gaming, in other words, is accessible in unimaginable ways.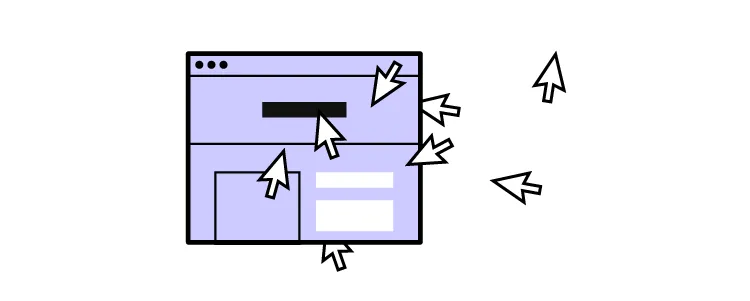 But there's another good reason gaming is one of the major trends in app design in 2022: interactivity.
Just like augmented reality, whether it's the principal reason to download your app or an optional extra that keeps users coming back, gaming creates an entertaining space for users. It's not just screen-based dialogue.
Duolingo is a great example of adding a gaming aspect to an app. Rather than mimicking fusty old textbooks and hard-to-follow listening and translating tests, it makes learning a new language fun. It adds novel ways to challenge users. As a user progresses, they unlock new levels, new challenges to prove themselves. Just like in gaming.
5. Multidirectional navigation
Up and down is so last year, right?
Ok, not really. It's an integral part of the mobile experience. But multidirectional navigation is a mobile app design that means you don't have to limit yourself to traditional scrolling.
By introducing horizontal as well as vertical sliders, users can scroll and swipe their way around your app in a way that's intuitive and interactive. It's fulfilling in a way that simple, overly familiar vertical navigation in web design isn't.
Multidirectional navigation is a core function in multimedia apps – swipe to see the next radio station, music artist, or video. And social media dating apps are famous for it. 'Swipe right' and 'swipe left' have already entered popular parlance. No wonder it's become one of the latest UX design trends to watch out for.
6. Putting illustrations at the forefront
Nothing says 'phony' faster than a stock image. Our eyes glaze over. Our trust-o-meter starts to ping.
So, expect to see illustrations take center-stage over the coming months. Drawings help build and humanize your brand.
Visuals are important in mobile app design – your testing has probably already shown that users respond better to human faces than inanimate objects, for instance. Illustrations act to signal to users what you're about, what they need to do, displaying information in a way that, and, in many cases, it's unique to you and enticing to your target audience.
They also help make otherwise unengaging screens, data visualization, and graphs look more approachable.
Let's go back to the geography app we've mentioned above. A wall of text about the capital city of Canada isn't going to entice anyone half as much as a series of screens broken up into bite-sized paragraphs and complemented with 'home-grown' illustrations.
By putting illustrations to the forefront of your app design, you can effortlessly (and instantly) create a warm, comfortable environment for the user.
All in all, don't underestimate the power of graphic design, as illustrations are one of the leading UI design trends.
7. Dark mode as one of the latest app design trends
Dark mode has been an unbeatable trends in the recent years. An evergreen in the world of app design trends. It's been around for ages, and it's just as relevant now as it's always been. A simple toggle switch and a 'negative effect' that makes navigation easier on the eye, especially at night.
Yet, despite its intense popularity among users, there are some brands that still haven't incorporated dark themes into their desktop and mobile applications. So, for many businesses, it's a chance to attract users' attention. To offer something that's intensely popular among users before anyone else does.
Better still, it's a chance to. After all, the user experience is critical to successful mobile app design. Dark mode eases eye strain (and can also look really cool), meaning users are comfortable using your app any time of day without getting blasted by rays of white light.
If you want to get super-technical, you could also offer a dark mode schedule. This would let the mode kick in during certain hours of the day (or, more appropriately, night).
8. Transparent elements
You may have already heard of transparent elements when it comes to the latest app design trends. It's sometimes known as glassmorphism. And it's a way to create a lightweight aesthetic by letting on-screen elements 'float' on the screen.
The main design characteristics of glassmorphism are:
Layering, placing one element over another rather than directing users to a new screen
Transparency – particularly the 'frosted glass' effect that overlays an element in the foreground while blurring out the background
Stand-out colors to help users differentiate actionable elements
Borders around the transparent element, again to help users understand the limits of the transparent element.
To create a great glassmorphism user interface, you need to consider the background as much as the foreground. For example, a really bright, vivid background without too much detail highlights the tonally different transparent foreground, making it simple, visible, and super-clear to direct users to their next action in the app.
Which Trend Are You Going to Follow?
User Experience and User Interface Design are all about the user. They always were. Always will be.
Little wonder, then, that the biggest trends in app design continue to be focused around how to create simple experiences for users that 'just work', exactly as they should, and exactly how they want.
Successful mobile app designs can attract and retain users. You don't want to expend resources on capturing an audience, only to have them uninstall it because they can't find their way around the app, or because the experience itself is flawed.
Because, when competition in the mobile app space is so high, companies can't afford not to follow the trends. The best app experiences are those that users don't even need to think about. That meet their needs before they even know they need them. And create a comfortable on-screen environment that keeps them coming back for more.
It's time to put this knowledge into practice. Design user-friendly, highly realistic prototypes in our design tool, UXPin. Learn more about it.