UX Portfolio – All You Need to Know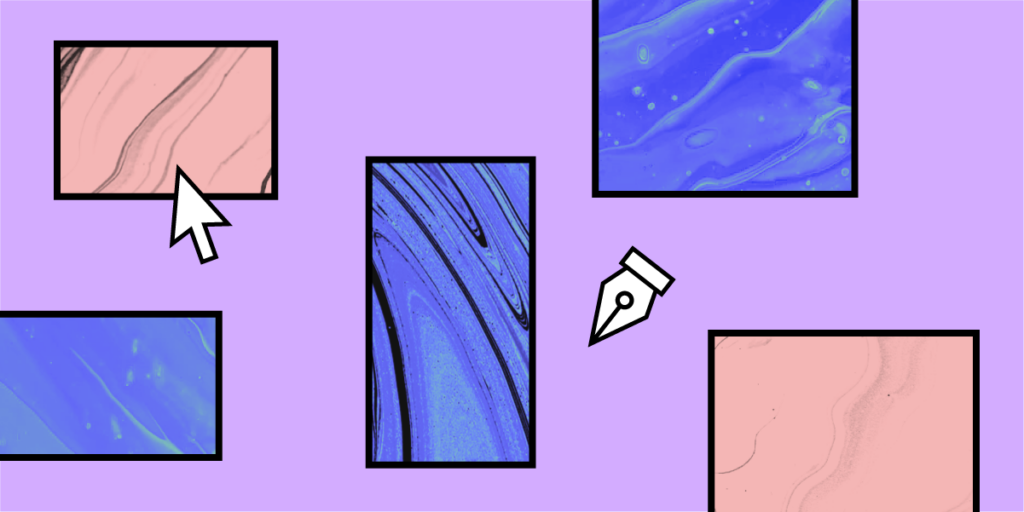 In a competitive user experience design landscape, designers must ensure their UX portfolio stands out from the crowd. For some company's a UX design portfolio is more important than where you went to school or what degree you hold.
User experience is about solving human problems, which employers want to see in a UX portfolio—along with teamwork, UX design processes, and what you've learned from successes and failures.
UXPin is a design tool that enables UX/UI designers to exercise creativity and build layouts fast. Design or update your UX portfolio using UXPin's 14-day free trial.
What is a UX Design Portfolio…and Do You Need One?
A UX portfolio showcases your work experience, design skillset, project highlights, understanding of the UX design thinking process, and how you apply it.
A CV is usually one or two pages, which isn't enough space to showcase all of the above. So, a UX portfolio complements your CV, allowing potential clients and employers to explore your work and knowledge.
Designers usually create UX portfolios in a website format as it's quick and easy to share. A website is also likely to appear in search results, increasing the likelihood that potential clients will find and hire you.
The website itself also showcases your web design skillset and knowledge of responsive web design—so make sure you apply the same rules to your portfolio!
Do You Need a UX Portfolio?
All UX professionals (including UX specialists) must have a portfolio website—both freelancers and permanent job seekers. Most UX job applications request a link to your UX portfolio, and potential clients want to see your design skills before hiring you for a gig.
What You Should (and Shouldn't) Include in a UX Portfolio
A UX portfolio should include the following:
Intro/homepage introducing yourself
Simple navigation
High-quality case studies—from initial concept to final results
About me page
Contact page
Link to download your resume in PDF format
Links to design-relevant social media—LinkedIn, Behance, Dribbble
UX Portfolio Homepage
Use your portfolio's homepage to briefly introduce yourself, mention some career highlights, links to case studies, and any major companies or projects.
You can also list your skills, tools you're familiar with, and any areas where you specialize. Keep all of this information concise, bullet points where possible.
Some designers include testimonials from previous clients to break the page up and provide social validation.
Marcos Rezende's website is a perfect example of content to feature on a UX portfolio homepage.
Simple Navigation
A UX portfolio website should have simple navigation so potential clients and employers can quickly find what they need.
Your header navigation should include:
Work/portfolio
About
Contact
Resume/CV
You can put any other links (including blog social media) in the footer. Remember, your UX portfolio is for busy clients and hiring managers (the users). Prioritize navigation to meet their needs. These primary users are not interested in your blog or social media. And if they are, they can find them in the footer navigation.
High-Quality Case Studies
Case studies are an essential part of a UX portfolio. It's an opportunity to show off your skills at every stage of the design thinking process.
Your case studies should be comprehensive but concise. Here's what to include in a UX portfolio case study:
Project overview (problem/goal/purpose/deliverables)
Your role & responsibilities (UX designer, researcher, project manager, solo project)
Initial user research summary
User personas & user journey map
Initial concepts and ideas – paper wireframes, digital wireframes, low-fidelity prototypes (consider redrawing your paper wireframes, so they're neat and legible)
High-fidelity mockups & prototypes
Usability testing
Final designs after usability testing
Link to the final product or mockup (if available)
Product successes (did your design increase signups, revenue, etc.)
If you're new to UX design, include detailed case studies from your UX course or complete two or three UX design challenges to show that you're familiar with UX principles and user-centered design.
Marcos Rezende's COVID-19 dashboard for Ontario, Canada, is a fantastic example of a UX case study to include in your portfolio.
Ready to design a UX portfolio like Marcos Rezende's website? Set yourself a portfolio design challenge with a 14-day UXPin trial!
About Page
Your about page should include one or two pictures of yourself and three paragraphs max. The essential parts for a UX portfolio about page:
A brief intro about who you are, where you're from, and where you studied—mention hobbies but don't go into too much detail
Why you chose UX design as a career path
Your work ethic
Your career goals and aspirations
You can also include a brief section with career highlights, significant projects or companies, and any awards or accolades. Keep these as bullet points so people can scan and pick out important pieces.
Contact Page
Your contact page should be as minimal as possible—only a contact form (full name, email, message), preferably. You can include your email and contact number but be warned that you WILL get lots of spam. Rather keep these direct contact details in your PDF resume.
Link to Download Your Resume in PDF Format
Most content management systems (CMS) allow you to upload PDFs for website visitors to download. Use this to upload your resume in PDF. Put a link to your resume in the main navigation, on the about page, and footer. That way, it's easy for potential employers to find.
If you're a freelancer, then including a resume is optional.
Links to Design-Relevant Social Media
Some clients or employers might want to see more of your work or explore your professional experience. Design-related social media links might include:
Dribbble
LinkedIn
Behance
Medium (if you write about UX topics)
What You Shouldn't Include in a UX Portfolio
The point of a UX portfolio is to showcase your work. As a UX designer, be mindful of your users (recruiters & clients) and respect their time. Make everything easy to find, avoid adding irrelevant content, and use animations that enhance rather than impede the user experience!
Here is what you shouldn't include in your UX portfolio:
Non-UX related work history (mention any career highlights or awards but avoid going into great detail)
Details about your pets and family
Political or social opinions
Things you don't like or annoy you (might appear hostile)
The Do's and Don'ts of a UX Portfolio
Do
Don't
Focus only on the visuals — A common criticism nowadays is the "Dribbbleisation of Design" — many product designers seem to focus more on pretty work without any thought given to functionality or actual usability. Make sure you demonstrate your usability understanding and consideration. Conversely, don't forget to include plenty of examples of your visual work!
Get bogged down on details — Employers don't want a wall of text explaining every aspect of your project. For example, if you're describing the initial UX research, do it in two to three sentences.
Emphasize quantity over quality — Choose two or three detailed case studies where you can showcase the complete design process rather than every project you've ever worked on. Show your best work, not all your work!
Need inspiration? Check Portfolio Examples that We Think Are Great
Design Your UX Portfolio With UXPin
If you've never worked with UXPin, then why not design your UX portfolio using the world's most advanced design tool! By the end, you'll have another design tool to add to your portfolio!
Sign up for a 14-day free trial to experience the speed and efficiency of designing with UXPin.