Our free digital library welcomes its newest addition: Web Design Trends 2015-2016. The guide explains the 10 hottest web design trends. Plenty of visual examples included.
Let's take a look inside.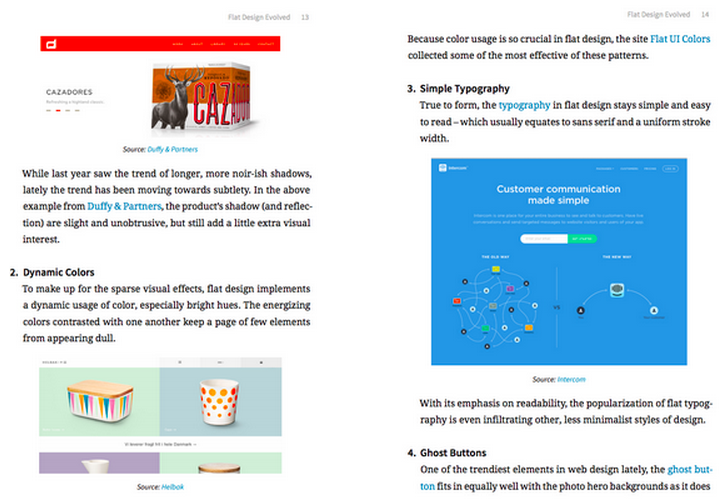 With advancing technology and changing tastes, this ebook keeps designers on the forefront of their field. You'll find plenty of eye candy and thorough advice.
This "designer's almanac" spans 186 pages across 10 chapters (one for each trend). Each trend is deconstructed into simple techniques illustrated by 166 examples from dozens of top companies, including AirBnB, Google, Spotify, Dropbox, Reebok, Dribbble, Adidas, Bose and Uber.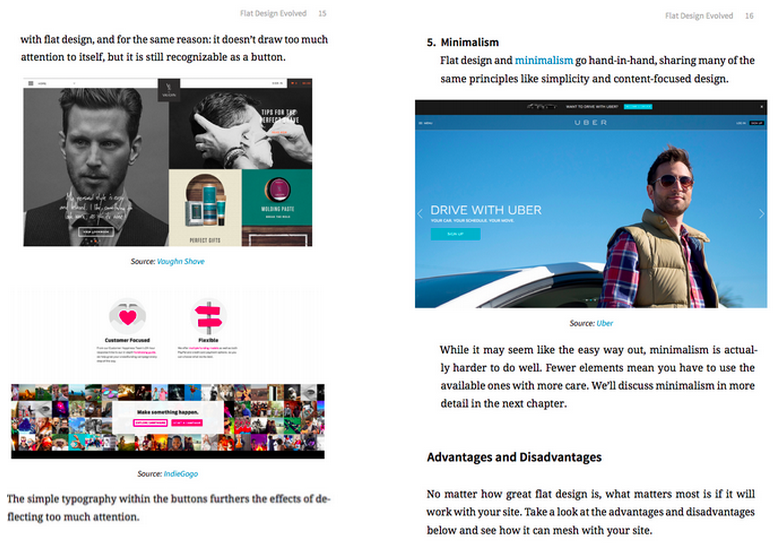 The e-book helps you know:
The pros and cons of all 10 trends
How to design for the latest iteration of flat design
The tricks to keeping a minimalist layout from appearing dull
How long-scrolling facilitates responsive design
The evolution of card design, and its practical application
The best guidelines for HD web design
If you should use stock or custom photography
The best animation and interaction design techniques
How to balance creativity with readability in typography