Can User Reviews Help You Design Better UI?
User reviews and feedback are essential for product evolution and growth. Organizations can use this feedback to fix product issues and improve the user experience. Teams may also identify new opportunities for growth and revenue.
This article reveals how design teams can use customer feedback to solve problems and improve products. We also provide an example of how a business went from no customers to a billion-dollar unicorn in less than a decade simply by talking to users.
Enhance your product's user experience and get meaningful feedback with advanced prototyping from UXPin. Sign up for a free trial to start designing amazing experiences customers want to share!
Why are User Reviews Important?
Product analytics are essential for identifying design issues and successes, but they don't tell you why. This quantitative data is crucial in analyzing users but doesn't tell you what they think or feel.
You might generate lots of leads or enjoy high conversion rates, but if your customers are unhappy with the user experience, it'll be hard to retain them–jumping ship to the first competitor with a better offer!
User reviews and feedback help design teams understand customer sentiment and identify issues (or successes) that analytics can't tell you.
Case Study – Coinbase's User Review Success Story
In a podcast aired in July 2022, Coinbase Founder and CEO Brian Armstrong talked about how he used customer feedback to change the then startup's business model and add functionality to buy Bitcoin through the app.
"In Y-Combinator, they often tell you, 'talk to your customers, prove your product,' try to find product/market fit." On a call with one customer who signed up but never used Coinbase, Brain learned that people who didn't have Bitcoin had no use for the product. At the time, buying Bitcoin was a challenge, so people didn't know how to add crypto to their Coinbase Wallet.
Brain asked his customer, "If I put a buy Bitcoin button in there [the app], would you have used it?" The customer answered, "Yeah, maybe."
After adding a buy Bitcoin button to the Wallet, Coinbase experienced tremendous growth and is now a multi-billion dollar company employing 5,000+ employees globally. The catalyst for this success?–Brain talking to his customers to understand their needs and feelings about the product.
Before chatting to his users, Brain had no paying customers, and Coinbase generated no income. He doubted his product and whether he should continue. Had he relied on analytics to tell him his product didn't work, Coinbase would not exist!
Engaging with customers and taking action on user reviews and feedback is essential for delivering products and features people want.
Where Can You Find User Reviews?
There are many ways product teams can collect customer feedback. Here are some of the most popular methods:
Product or website widgets
Support tickets and chats
Asking customers questions
Questionnaires
Social media (reviews, hashtags, etc.)
App Stores and Review Websites
Forums & Communities
1. Product or Website Widgets
Several tools allow you to place widgets on your website or application to collect customer feedback. A great example is Hotjar's Feedback widget which lets users rate their experience and comment on specific UI elements or content.
These feedback tools offer widgets to gather feedback for multiple UX metrics, including:
Net Promoter Score (NPS): How likely are people to recommend your product on a scale of 1-10.
Customer Satisfaction Score (CSAT): Yes or no questions that indicate whether customers are happy with a product or feature.
Customer Effort Score (CES): Asking customers how difficult it is to complete tasks–typically on a scale of 1-10.
System Usability Scale (SUS): A 10-question questionnaire that provides UX designers with a digital product's overall usability score.
2. Support Tickets and Chats
Tracking support tickets and chats are excellent feedback sources for identifying trends–for example, customers can't find a specific feature or don't know how to complete a task.
UX designers can use this feedback to test further and pinpoint the issue for fixing. UX benchmarking is crucial for these fixes because it tells the organization if the redesign solves the problem–i.e., reducing support tickets.
3. Asking Customers Questions
As we saw in the Coinbase example, asking customers questions is essential for user experience and growth. Asking customers why can help understand what needs or expectations your product doesn't fulfill.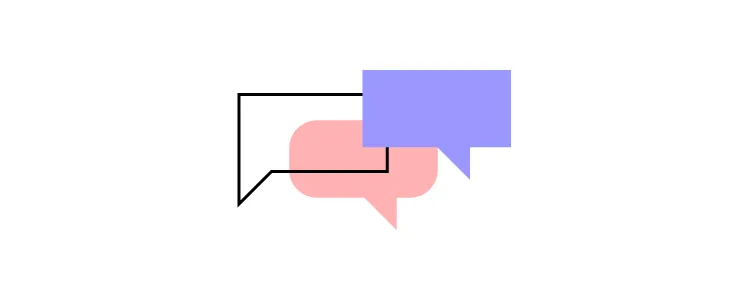 For example, asking customers why they're closing their account or downgrading their plan could help improve the product. You can add these customers to a mailing list and try to win them back when you release features they were missing.
4. Questionnaires
Questionnaires are excellent resources for learning what customers like or dislike. UX designers must look beyond UX research and gather insights from other departments, like sales, marketing, customer support, etc., to understand the customer experience at every touchpoint.
5. Social Media
Social media is a fantastic place to find user reviews, understand brand sentiment, and engage with customers. Beyond user ratings, social media managers can use Twitter, Facebook, and Instagram to search for branded-related keywords, hashtags, and posts and find out what customers say about the product.
Social media is also an excellent resource for researching customers' opinions about competitors to identify opportunities and avoid failures.
6. App Stores and Online Reviews
Your product's app store and review sites (Trustpilot, Yelp, TripAdvisor, etc.) provide feedback from real end-users. You to filter by star-rating and keywords to drill into specific problems or customer sentiment.
Team members can also provide a customer support email address in replies to engage with users and get more details about their experience.
7. Forums & Communities
Industry or product forums and communities are excellent for identifying problems and opportunities. Users often visit these platforms to ask questions or seek help.
Creating a community forum for your brand will allow you to engage with customers and prioritize feature releases through upvoting. Customers can also use the platform to report bugs or request new features.
How User Reviews Help You Become Better?
User reviews are only helpful if your team uses them to take action. These are some ways customer reviews can guide UX:
User-centered design: Reviews help UX designers see products from a user's perspective and help them empathize better.
Analyze performance: Organizations can monitor reviews to gauge performance. For example, if negative reviews stop after a feature release, it's a good sign the new design fixed the problem.
Optimize user experience: Feedback and reviews help designers make tweaks and adjustments to optimize a product's user experience–thus retaining customers and attracting new ones.
UX benchmarking: Organizations can use product and competitor reviews to set UX benchmarks and product goals.
Reduce churn: Monitoring user reviews and feedback enables design teams to identify and respond to issues before they result in lost business.
Increase referrals: Customer referrals are excellent, low-cost leads. Improving NPS and CSAT scores increases the likelihood of customers sharing your product.
Negative vs. Positive Reviews What to Use?
Teams must pay equal attention to negative and positive reviews, here's why:
Negative reviews: Tell you why customers are unhappy and how to fix it
Positive reviews: Tell you why customers love your product and brand
Analyzing these reviews can also help prioritize features and fixes. For example, if you have overwhelming negative reviews for a specific feature, it's probably best to focus on fixing that before releasing something new!
Teams can also analyze competitors' negative and positive reviews to improve features and avoid making similar mistakes.
Top 8 User Review Tools
Here are several popular user review and feedback tools:
User Experience Optimization With UXPin
Once you identify issues or opportunities, testing ideas and hypotheses are essential for finding the right solution. With UXPin, design teams can build advanced prototypes that accurately replicate a final product experience.
They can use these prototypes to improve user testing and get meaningful feedback from stakeholders. People can use and engage with UXPin prototypes as they would with a code prototype, eliminating the need to "imagine" what a feature is supposed to do.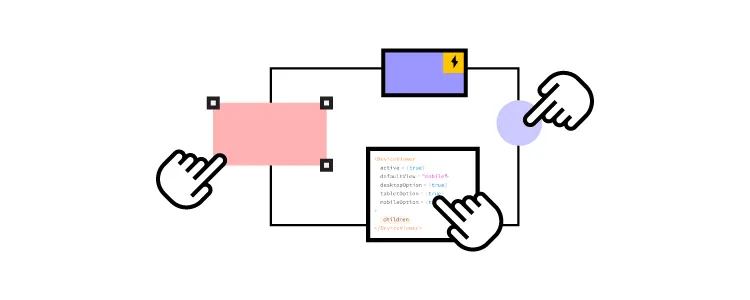 Designers then can create dynamic experiences with functioning user signup flows, eCommerce checkouts, password validation, and other experiences impossible to replicate with traditional image-based design tools.
Designers can build prototypes based on user feedback to test UIs and pinpoint issues. They can also create prototypes of competitor products to understand how they compare and identify opportunities for improvement.
Optimize UX workflows and enhance your product's user experience with a code-based design solution from UXPin. Sign up for a free trial to improve prototyping and testing with UXPin–the world's most advanced design tool.