Traditionally, there's been a divide between designers and engineers who are separated by either a wall or floors. It's created a tension where both sides are constantly infuriated with one another. Designers feel that developers don't adhere to what they designed and the developers think designers don't understand that some things just can't be implemented.
Yet more and more engineering-driven companies are filling their ranks with design talent. Now the two sides are having to collaborate more closely, which comes with its own set of unique challenges, which we dive deep into in our newest free pocket guide, Building Mockups Developers Won't Hate.
We sat down recently with Quantcast Principal UX Designer Jonathan Smiley to discuss what it takes to change an engineering-focused company to be more design orientated.
Design is No Longer a 'Nice to Have'
Before Jonathan joined Quantcast, he spent five years at ZURB as a partner and Design Lead. At ZURB, he worked with a lot of big companies, such as McAfee, on a variety of design projects. He was also responsible for creating the open-source framework Foundation.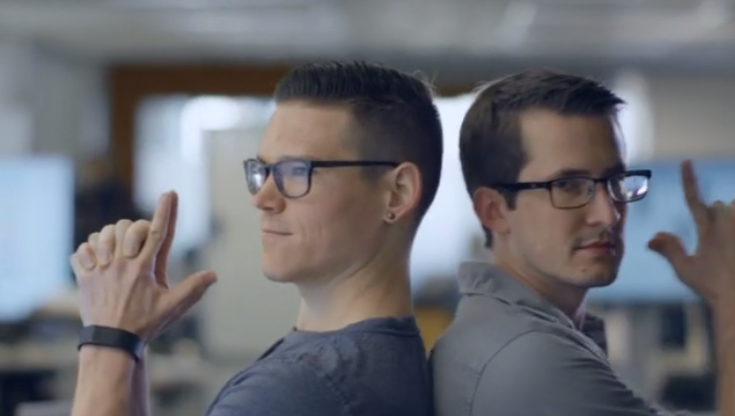 Photo Credit: Quantcast (Jonathan Smiley is on the right)
Now he's leading the design charge at Quantcast because, like so many other engineering-driven companies, the company realizes how important design is to the longevity of their service.
"Companies are starting to realize focusing on design isn't just a differentiator," Jonathan told UXPin.
A 2014 study found that companies that emphasized design generally performed better. Those companies grew 299 percent between 2012 and 2013, according to researchers. As the researchers state in the study:
Great design helps make products and services more aesthetically pleasing, more compelling to use, and more relevant in a world that seems to change at an ever-increasing pace.
The minimum threshold for design is higher these days because of the growing "ubiquity of evolved technology," added Jonathan. The saturation point has been hit, especially for industries in Silicon Valley and the United States. Technology is all around us, all the time, making design more crucial than ever before.
"It's not a nice-to-have. It's a must-have," said Jonathan.
He also said that the onus is no longer to bring out newer gadgets, but to create the ability to do more with them. He added that designers must make applications easier to use or they're going to shoot past people's ability to actually use them.
He emphasized that designers need to decrease the difficulty for people. As he put it, design is about making people accomplish an action able do the thing – whatever action that is – while engineering makes the action work.