What is Business Design?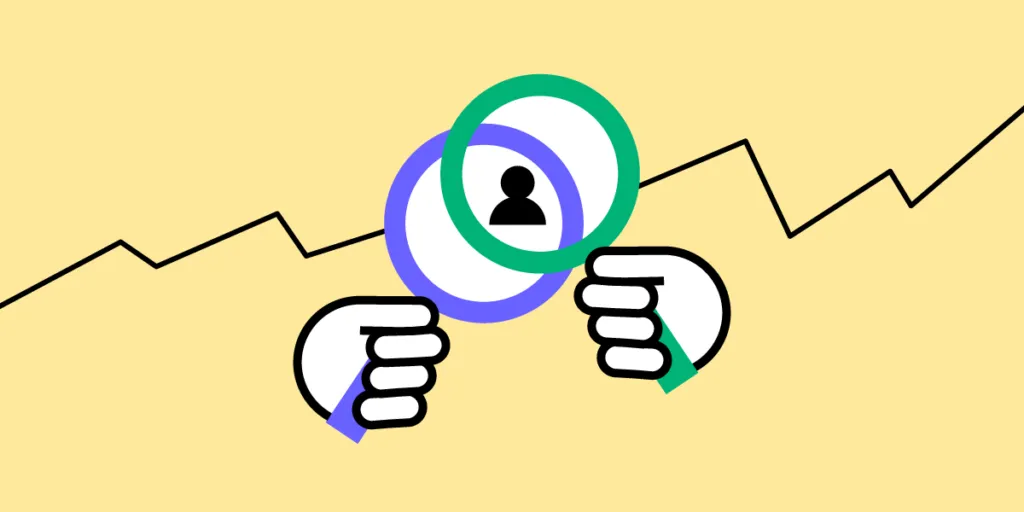 When combined with financial modeling, competitor analysis, and other initiatives, business design can strengthen a business plan by testing concepts and reducing risk. Researchers can use business design to test ideas, find a market, and identify a unique value proposition.
Organizations like Spotify, Netflix, and others have recognized the value of design thinking and how innovators can use this methodology to identify, test, and launch new businesses.
Got a business idea for a digital product or service? Design, prototype, test, and iterate with the world's most advanced code-based design tool. Create high-fidelity, fully functioning prototypes to test design ideas with real users or pitch your minimum viable product to stakeholders and investors. Sign up for a free trial and start designing with UXPin today!
What is Business Design?
Business design is a business analysis process that utilizes IDEO's design thinking techniques to research, test, and prototype business models. Researchers apply a human-centered methodology to align human needs with a profitable business model.
When companies apply the three tenets of design thinking, they can test business ideas and find a USP:
Desirability: Research consumer pain points to find business opportunities. Identify a new product or service that people want. What is the USP, and what will give you a competitive advantage?
Viability: Develop and test revenue models, determine what customers are willing to pay, and whether or not the business can generate a profit. When can investors expect an ROI? What are the societal and environmental impacts of the business model?
Feasibility: What capital and resources will founders need to start the new business? How long will it take to set up the business? Can the business leverage the founder's skills to minimize hiring talent?
Business design thinking aims to reduce risk by testing ideas before committing capital and resources. Startups can also use business design to acquire seed investments by pitching a proven innovative, tested business model.
What is the Difference Between Design Thinking & Business Design?
Design thinking focuses on building products and features for specific end users. It identifies pain points and finds solutions through designing, prototyping, and testing. UX designers iterate over ideas until they find a design that solves the user's problem that aligns with business goals.
Business design uses a similar methodology but seeks to uncover innovative ideas and competitive advantages entrepreneurs can use to build a sustainable business.
Another significant difference between design thinking and business design is that the former doesn't always innovate. UX designers often use UX patterns and layouts based on industry and design standards. On the other hand, business design must be innovative to find gaps in the market or create new industries.
There is also a difference in how business designers and UX designers frame questions to participants. UX designers ask, "can you use this product?" while business designers ask, "will you use this product?"
The UX designer's priority is usability, while the business designer looks for desirability.
The Importance of Business Design
Entrepreneurship is about taking risks. Every successful business leader has experienced failure at some point. We look at entrepreneurs like Elon Musk, Jeff Bezos, Richard Branson, and Sara Blakeley and only see success rather than the many iterations of failure it took to get there.
Traditional business analysis frameworks don't do enough to test ideas. Founders make decisions on gut feelings rather than data and proven prototypes. Other factors like ego, location, timing, market demand, technology, legislation, and politics can end a fledgling startup as quickly as it launched.
Business design allows entrepreneurs to mitigate risks through thorough research, testing, and prototyping ideas to expose cracks, find innovative solutions, and iterate until you arrive at a sustainable business model with a robust competitive advantage.
How do you Prototype and Test a Business Model?
Prototyping a business is similar to product prototyping. Business designers must identify a gap in the market and create an environment to test ideas. Instead of testing for usability issues like a UX designer does during design thinking, business designers prototype for innovation and desirability.
The strategy is to build a prototype based on market research, present it to potential customers, get feedback, and iterate. Once a business designer has a desirable product design, they can begin testing the concept's viability and feasibility.
It's an iterative process where business designers return to prototyping whenever they expose viability and feasibility issues. But, the end result is a thoroughly tested business model that's ready to go from concept to startup.
Here are a couple of ways business designers can use prototypes to test business models and find innovation.
Building a Minimum Viable Product (MVP)
An MVP is one of the best ways to prototype a business idea and see how it performs in the real world. Fabricating a physical product is challenging if you don't have the skills or equipment. In contrast, digital product prototyping is far more accessible–even if you don't have any design skills.
There are many no-code, low-code tools business designers can use to build minimum viable products. UXPin has several built-in design libraries, including Material Design UI and Bootstrap, that designers can use to build prototypes.
A good MVP solves one core issue. If you were rebuilding a complex platform like Amazon, you start by selling a single product – which is actually how Jeff Bezos founded the company by selling books.
The next challenge is to find willing participants that accurately represent your target market. If you were Jeff Bezos in 1995, you would probably contact book clubs and ask to attend their next meeting to showcase and test your product. Maybe even offer them a free book for their time, collecting their contact details for future marketing efforts.
Building a Landing Page
Another way to prototype a business model is by creating a landing page that describes the product with a simple email form, so people can signup to show their interest. You could even follow up with a survey asking what they liked most about the product and what they'd expect to pay.
You would need some capital to run Google/Facebook ads to your landing page, but you would build an email list and gain valuable user insights using tools like Google Analytics, Crazy Egg, or Hotjar.
You could also use platforms like Kickstarter or Indiegogo to pitch your product idea and see if people are willing to give you their hard-earned cash to see the business come to life.
Face-to-Face Prototyping
Face-to-face prototyping requires business designers to go out in public and engage with potential customers. The goal is to find a location frequented by your target market, like a mall, school campus, office park, farmers market, conference, or exhibition.
You can present a product/service idea or have an MVP for users to interact with. Engaging with people face-to-face will allow you to experience their reaction to the product and ask questions, like:
What would you expect to pay?
Would you buy it today if it was available right now at that price?
How would you use this product?
How would you benefit from this product?
Business designers can answer a lot of desirability, feasibility, and viability questions simply by going out and engaging with the people they seek to serve with their product offerings.
Final Thoughts about Business Design
Business design is not a replacement for traditional analysis; it's a process to test and strengthen a business model or idea using design thinking methodology.
Entrepreneurs and business leaders recognize that every pain point is a potential business idea. Instead of testing for usability, business designers prioritize desirability.
How Design Thinking Adds Value to the Organization
Design Leaders can use business design and design thinking to prove the department's value to the rest of the organization.
Instead of waiting to design the product, designers can use design thinking to identify business opportunities and develop a human-centric business strategy that creates value for the organization and its customers.
How Netflix & Spotify Use Design Thinking to Scale
Netflix built its initial business on design thinking and has used a business design process to create new content, design its UI, and introduce features that serve customers while generating significant business value.
Spotify uses "service design" to empathize and understand its global customer base to improve product experiences, design new revenue models, and scale the business.
When designers evangelize design thinking, stakeholders develop a better understanding of UX's value and the importance of a user-centered mindset.
Improving Design Thinking With UXPin
UXPin is an end-to-end design tool with the features to go from idea to high-fidelity prototype fast! Designers can use built-in design libraries to build advanced prototypes with code-like performance, including:
Design teams can run prototypes in the browser or sync to UXPin Mirror (iOS & Android) for mobile applications. Test your prototypes with potential end-users or send them to stakeholders for feedback.
Ready to start designing your big business idea? Sign up for a free trial to design, prototype, test, and launch your product with UXPin.