What is Continuous Discovery and How to Get Started?
If you've ever heard about continuous discovery (CD), then high chances are you associate it with the work of product managers. However, this agile approach to research and project refinement isn't confined to product people work only. It's also a critical part of how design teams shape products and create value.
CD offers a method of discovering and adapting products based on customer feedback, allowing both design and development teams to pursue results that provide value to users.
Once you have all this feedback, time to check if you can use it to improve your product. UXPin is a collaborative, end-to-end design tool that makes it easy to create interactive prototypes that guarantee the most accurate feedback. Sign up for UXPin trial and design your first prototype right away. Try UXPin for free.
What is Continuous Discovery?
Traditional product release involves two main processes: discovery and development/delivery. In the 'discovery' phase, product teams decide what to create based on customer needs and pain points. Simply put, you'll discover what your users need and develop solutions to those problems.
Over time, however, your customers' needs and problems may change rapidly. And so, traditional product development doesn't allow any opportunity space to iterate on existing solutions.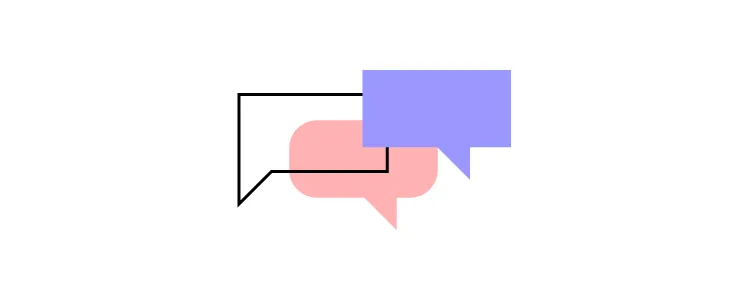 In continuous discovery, product people and product design teams use ongoing user research and iterations in order to understand and improve the user experience and business outcome.
It integrates the "discovery phase" into the entire product development process, and makes sure that day-to-day product decisions are guided by user research and validation.
Within this, insights are continuously discovered so they can be acted on immediately as they change. These include things like new requirements, problems, or a change in user habits. As a result, you can rest assured that products stay relevant and useful to customers.
How Can UX Design Benefit from Continuous Discovery?
Continuous discovery can guide UX design teams to create good products.
Here's how.
Lets designers prioritize work to align with users' changing needs
Many startups suffer from scope creep, where they focus on solutions and features that aren't relevant to users. After all, it's difficult to prioritize based on your user's needs when they change so frequently.
Instead, why not let your users tell you their up-to-date problems and pain points? By infusing customer feedback and research into your design decisions, you can prioritize work and features to match your customers' needs.
Recent data can guide your decision-making process and improve prioritization, saving your team plenty of time and resources. You can also prioritize the product backlog based on user feedback.
Build genuinely user-centric products
Engaging with customer feedback regularly helps you understand what your users want from your product. Without regular insight into user pains and expectations, you risk creating products that have no customer value.
This is especially the case for design teams, where UX designers can get lost in what a product looks like, and focus less on how a user wants to interact with it.
This can lead to end products that are disconnected from users' goals – and so customers simply won't find it useful enough to keep using it.
Reveal interesting new solutions and features
Continuous discovery can also help you build user-centric products by presenting new solutions and pain points they would have identified in an initial discovery phase.
Design teams will often have a different understanding of their product than customers, and using data and feedback can help reveal interesting ways to solve customer needs. Sometimes, you might go as far as discovering that users have a completely different image of what your product does than product people.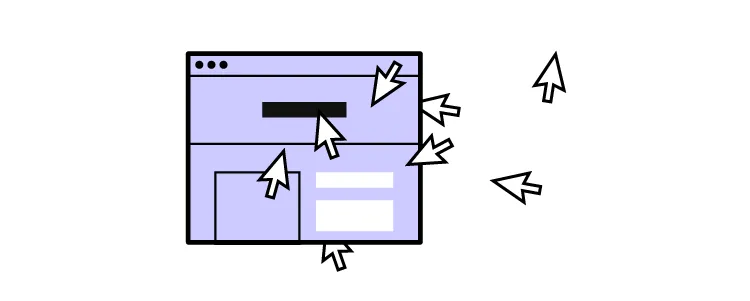 Also, this process may very well uncover features and approaches you wouldn't have thought of before, resulting in a more creative and resilient product.
Uncover market and competitive opportunities
When you collect feedback from users, chances are the insights you'll gain will identify gaps in your new product that direct competitors may provide.
Staying on top of what your users want from your product can help establish yourself in a crowded market and even uncover new growth opportunities.
For example, customer interviews uncover that users in a specific industry wish your product had a new feature that would help their workflow, focusing on this pain point may further expose your product to a new target sector. That's a true power of discovery work.
Keeping track of trends
Continual research can help identify patterns and changes in the way your users behave and interact with your product. Identifying trends is an important step to keeping your product relevant to your core audience.
Where do these behavioral changes come from? How can you identify them?
Users asking for a missing functionality could indicate that your customer's preferences and needs may have shifted.
Shifts in the UX design orthodoxy may change your users' expectations. For example, if customers are used to interactive experiences from other apps and services, they'd love to see it in your product.
To integrate such customer input into your product roadmap, your UX design team should examine how these shifts and trends impact both user and business objectives.
Implementing Continuous Discovery
How should your UX design team approach continuous discovery? Here are a few things to include:
Ensure that you have a steady flow of customer feedback
Gaining actionable insights into how your users interact with your product requires comprehensive user feedback. In essence, icorporating user reviews into your design process helps you make better products.
Recruiting customers to participate in discovery calls or fill out customer surveys is crucial. By planning customer touchpoints, you'll be able to find out how your product hinders or enables your customers' goals.
You'll need a representative sample size for your product development team members to be confident in your insights and implement effective continuous discovery.
Different users experience different usability issues and user needs. Reach out to a wide variety of customers from different backgrounds, sectors, and locations.
The best part? Useful customer feedback doesn't just come from voluntary means. Customer-facing teams such as sales and customer support will find out useful insights every day from both thrilled and disappointed customers.
Work with these teams to gather a list of users to contact for honest, grounded feedback.
Agree on the roles in the product discovery process
A product discovery team will often involve three departments:
Designers
Developers
Product manager
Each member will likely have a different point of view on how to approach the discovery process. We recommend encouraging leaders from all three of these departments to interact with customers. This will give them an accurate view of the user situation.
As a result, all teams' perspectives are taken into account when discussing user feedback, avoiding inefficient silos. These leaders will then discuss the next steps jointly. In the discussion of solutions, they may bring in more members of their respective teams when needed.
Keep a clear focus on the outcomes you want to achieve
To avoid scope creep, continuous discovery should stay focused on the outcomes and business objectives that you want to meet.
That's where defining team goals is so important. We recommend using OKRs (objectives and key results) methodology to keep your team focused on metrics and goals.
This process guides teams to both identify what the intended objectives are and keep track of progress through real data.
How can design teams ensure that solutions align with desired outcomes? KPIs, or key performance indicators, outline how you can measure whether a design decision creates business value.
As you engage in product discovery, keeping your OKRs in mind will help you decide whether a piece of feedback from your discussions with users is critical for achieving your team-level goals and reaching crucial business objectives.
Want to explore how the OKR methodology can guide your team? Read our full guide on design team goals.
Use a prototyping tool that makes continuous delivery easier to implement
The secret to effectively adapting products based on user feedback is using a prototyping tool that allows different departments within a discovery to collaborate on product iterations.
Prototyping is a crucial step in the product development process, and involving development teams, product managers, and more in this step can help iron out any potential issues later down the lifecycle.
That's why it's so important to use a prototyping tool that allows teams to work together collaboratively.
UXPin is a component-driven prototyping tool that lets you build prototypes that act like real products. You create products in the cloud and loop in key team members to ask for comments and revisions.
This tool helps product teams maintain UI consistency, speed up design handoff, and help ensure that user feedback is instilled into every design decision. Designers can create interactive prototypes to successfully demonstrate your product's user experience.
The increased collaboration and information flow afforded by UXPin support teams as they embrace continuous discovery as part of their process.
Prototype User-Centric Products Through Continuous Discovery with UXPin
Continuous discovery ensures that every design decision is laser-focused on improving your user experience and providing solutions to customer pain points. It keeps your digital products relevant and useful to your target user base – especially in our ever-changing digital world.
To keep up with shifts in consumers' tastes and expectations, we recommend using this agile and adaptable approach to product development.
Collaborative prototyping is a crucial part of this step, allowing product discovery teams to shape and craft the user experience to address customer feedback. That's where UXPin can help. Our all-in-all prototyping tool allows you to bridge the gap between design and development so that teams can build user-centric products together. Get started with UXPin.