6 Design Culture Examples and How to Create Your Own
The design culture examples in this article demonstrate how design-driven companies create positive customer experiences and enhance overall business success.
Creating a good design culture starts with understanding user needs, encouraging collaboration between departments, experimenting with new ideas, investing in the right tools, and developing design team rituals.
Examples from J&J, PayPal, Rexlabs, Google, Revolut, and Dave Malouf demonstrate how these strategies can lead to better decision-making, improved efficiency, and increased innovation.
Build fully functioning prototypes that look and feel like the final product for meaningful feedback from user testing and stakeholders. Create a design culture focused on solving more user problems during the design process with accurate prototyping from UXPin Merge. Visit our Merge page for more details.
What is Good Design Culture?
Good design culture is the practice of proactively incorporating design principles into the product development process. Incorporating these principles takes a lot of work and collaboration. Design avocates must actively work to integrate design culture and user experience values into the company's culture and daily operations.
These five key factors characterize good design culture:
Focus on user experience
Commitment to researching and understanding customer needs
Advocating for UX and user needs
Willingness to take creative risks through experimentation
Encourage collaboration between disciplines
Creating a good design culture requires commitment from leadership and collaboration between different departments within an organization.
The importance of design culture
Good design culture can significantly impact the success of an organization's products and services. It allows organizations to create products that are more attractive, easier to use, and better suited for customer needs.
How do you Create a Healthy Design Culture?
Here are five things you can do to build the foundation for a strong design culture.
Focus on collaboration: Design is a collaborative process. Creating a thriving design culture starts with fostering an environment that encourages collaboration between all stakeholders.
Celebrate successes: Acknowledge and celebrate big and small achievements for design initiatives. This acknowledgment helps foster a culture of creativity and innovation.
Foster open dialogue: Encourage an open dialogue between designers, developers, and other stakeholders throughout the design process. An open forum for ideas ensures everyone is in sync with the project's vision.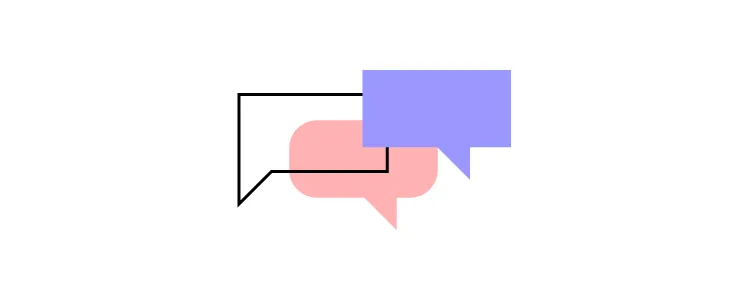 Encourage experimentation: Give designers the freedom to try new things and experiment. Like successes, teams must celebrate experimentation–succeed or fail. This autonomy encourages creative thinking while celebrating the attempt and what the organization learned rather than the result.
Invest in tools: Investing in the right tools is essential for successful design projects. Designers must have the hardware, software, and resources to create great work and push creative boundaries.
Implement DesignOps: DesignOps can reduce operational burdens and break down silos that adversely impact morale and culture. The DesignOps mindset, which we discuss in DesignOps 101, takes the same strategies and thinking for design projects and applies it to your company structure and work mentality.
Activities to Enhance Design Culture
Design team rituals
Design culture must flourish within the design department before spreading organization-wide. Design team rituals are an effective way to instill UX principles, foster connections, and create design advocates within the department.
Some design rituals include:
Design critiques: designers present ideas and designs for feedback.
Coffee rituals: scheduled informal meetups to keep designers connected.
Weekly 1:1s: Design leader one-on-ones with team members to discuss their challenges, work in progress, career path, etc.
Daily stand-ups: an agile exercise where team members share their daily progress and any blockers/challenges.
Check-in/Check-out: morning check-in and afternoon check-out rituals foster communication and allow designers to ask for help if needed.
Design sprints
Design sprints foster a culture of experimentation, collaboration, and rapid prototyping. These intensive, focused sessions encourage a diverse team to solve problems using design thinking principles.
Including participants from different departments creates more design advocates while spreading design thinking and user experience principles across the organization.
Design thinking workshops
Design thinking workshops provide an opportunity for non-designers to learn about and practice design thinking methodologies. These workshops encourage a culture of empathy and problem-solving, which are core UX values.
Participating in design thinking workshops teaches team members how to approach problem-solving and innovation with a user-centered mindset, helping to promote design culture within the organization. Design teams can leverage this organizational mindset to encourage cross-functional collaboration for developing ideas for new products and features.
Invite team members and stakeholders to user testing
User interviews and testing are fantastic opportunities to humanize users and create empathy. Usually, only designers and researchers see how users struggle with problems, leaving other departments and stakeholders to question design decisions.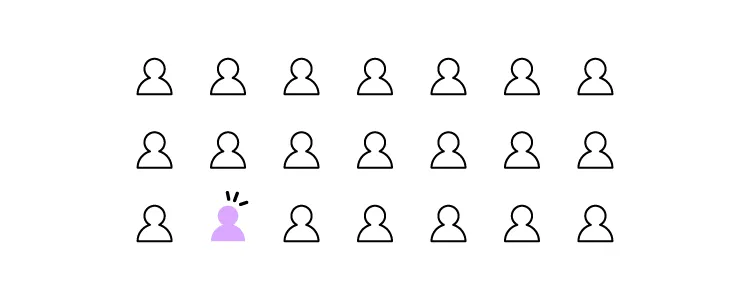 Bringing these parties into user interviews and testing sessions allows them to witness problems firsthand and how design teams use design thinking to solve them.
Design Culture Examples From Six Leading Organizations
Design culture through education at J&J
J&J debuted its design system at a "Lunch & Learn" session where the design team demonstrated how they create interactive prototypes using UXPin Merge.
J&J's team hosts regular Lunch & Learn sessions where they discuss interactive prototyping and encourage team members and stakeholders to develop their own ideas using anything from basic sketches to high-fidelity prototypes–depending on their available tools and skills.
When team members have a concept to test, they bring it to designers to prototype using the organization's design system and UXPin Merge. This educational process encourages everyone at J&J to develop product concepts, creating a diversity of ideas and more possibilities for innovation.
DesignOps 2.0 at PayPal
In 2019, PayPal completely reinvented its internal product development process using UXPin Merge. The org's DesignOps 2.0 creates a single source of truth with UXPin Merge while bringing design and development into a single iterative process.
DesignOps 2.0 educates product teams and engineers about user experience and user-centered principles. Now, everyone in the product development team shares accountability for user experience, including a custom tool to measure UX success in delivering products.
Through DesignOps 2.0, PayPal's small team of designers has increased their sphere of influence and developed a UX mindset for everyone in the product development process.
Designing a Design Culture at Rexlabs
Yolanda van Kimmenade, a Senior Product Designer at Rexlabs, describes how she and her design team designed a design culture at the software development agency.
Yolanda and her team started by defining the values and behaviors they believed were important to them and the organization, including:
Collaboration
Inclusivity
Continuous learning
Open communication
Giving and receiving feedback
Next, Rexlabs' designers created systems and processes to support these values and behaviors, which included:
Establishing a shared language and set of tools for communication
Setting up regular check-ins and feedback sessions
Creating a system for sharing knowledge and resources within the team
Yolanda emphasizes that design culture isn't static. The design team must revisit and adjust the culture as the organization and products evolve. Rexlabs' designers created a positive and productive work environment by continuously aligning their culture with their goals and values.
Rexlabs' design team spread these values through a design ritual called "Scribbles."
"We meet every Wednesday for 'Scribbles' — alternating in-person and remote meetups. We discuss topics of interest, give each other feedback on designs (e.g., user research insights, user flows, or WIP designs), and have a delicious coffee…During one Scribbles session, the topic turned to our frustrations about processes that needed improvements. Anton Babkov (our head of design and CEO, who gives us business insights and support), suggested we document these challenges and decide how we're going to tackle them." – Yolanda van Kimmenade, Senior Product Designer at Rexlabs.
This discovery from Rexlabs' CEO was made possible by the company's strong design culture that welcomes giving and receiving feedback.
Building a Better Design Culture at Google
Mike Buzzard, a Design Manager at Google, argues that a strong design culture leads to increased innovation, customer satisfaction, and overall business success.
Mike suggests three key strategies for developing a healthy design culture:
Establish clear design principles and apply them throughout the company, so team members understand the organization's design philosophy and how to make design decisions
Invest in ongoing design training and education for all team members to foster continuous learning and improvement
Encourage collaboration and communication to create a sense of community, so that team members feel invested in the success of the organization's design efforts
"I do think Google can become more design-oriented. Signals of that would be in the vocabulary engineers use when talking to designers about their work, or even just a top-down, bottom-up sort of comfort in understanding how design influences the company's products and culture… The number of people working in UX at Google has multiplied over the last 5 years—that magnitude of growth is partly why we created a team dedicated to UX community and culture, to ensure the health and success of UX across all of Google." – Mike Buzzard, Design Manager at Google.
Creating a strong design culture at Revolut
In a 2020 Medium article, Lucas Vallim discusses how a strong design culture can lead to better decision-making, improved efficiency, and increased innovation.
Lucas says you must first understand the role of design within the organization and how this fits into the overall business strategy. Conversely, the company must prioritize design and invest in design talent and resources. Additionally, the company should foster a collaborative and inclusive design process and encourage open communication and feedback.
Lucas argues that building a design culture on these values helps the organization better understand its customers while creating more effective and satisfying products.
Using Holistic DesignOps for enterprise design culture
In an informative UXPin webinar, long-time DesignOps advocate Dave Malouf describes how a holistic DesignOps strategy creates a design culture beyond the design team.
Dave argues that the foundation for a holistic design culture starts with communication and collaboration, which helps everyone in the organization understand design, its principles, needs, areas of influence, and potential.
Dave describes three pillars for holistic DesignOps:
Delivery operations: how to get things delivered by optimizing efficiency, velocity, and cost reduction.
Practice operations: The people, spaces, methods, and tools that make it possible for designers to design.
Business operations: Streamlining organizational bureaucracy from finance, IT, procurement, compliance, legal, etc.
Revolutionize your design workflows and bridge the gap between design and development with the only design tool built to solve modern DesignOps challenges. Discover Merge.