Top 11 User Interface Design Mistakes and How to Avoid Them
The reality is that humans lack patience. In fact, according to Microsoft, our attention span has dropped to just eight seconds. When you look at it through the prism of digital product design, it gives you very little time to impress your users. This means one thing – you can't afford any user experience or UI design mistakes!
To help you prevent them from happening, we've reached out to product and design team experts. We've asked them to share their examples of user interface design mistakes. Here's what they've said.
Key takeaways:
Don't prioritize UI library over creating a design.
Test UI design often.
Keep your design consistent early on.
Focus on usability and not on impressive UI.
Polish your UI navigation.
Keep your copy to the point.
Address user's needs.
Be inclusive.
Don't follow trends blindly.
Focus on getting feedback.
Avoid common UI design mistakes by creating interactive prototypes and testing them with real users. Try UXPin Merge technology and speed up building fully functional prototypes that behave like the end-product. Discover UXPin Merge.
What is User Interface Design?
User interface design is the process of creating a graphical user interface of a digital product that is consistent, clear, and easy to understand by people who are using the product. User interface design (UI design) is a task of a UI designer, a person skilled at making graphical interfaces, or a product designer, a person who is responsible for user experience, too. Check out the differences between UX and UI design.
User interface uses well-recognized UI elements such as buttons, input fields, icons or modals to make it easy for the user to communicate with the product.
The process of creating a user interface follows a common set of steps. UI design is based on research, goes through a series of iterations and tests before it is handed over to developers who bring it to life. Let's explore what mistakes should UI designers avoid.
1. Prioritizing library organization over design
Michael Varga, senior UX/UI designer at Creative Navy UX Agency
As much as we'd like product design to be a rigorously defined design process that is predictable from end to end, it is actually a semi-structured process which is prone to several heuristics and design problems.
In recent years, many UI or UX design mistakes seem to come about from overcompensating for process errors, one of them is prioritizing library organization over design. Before the age of design systems, designers had messy files and even messier documentation.
Then we got to a point where we created a collection of reusable components that can be combined, alongside guidance in the form of written standards. With a design-centric approach to designing interfaces, we managed to be more organised and deliver faster. But now we've reached a point where we're biased towards organizing libraries rather than focusing on actual prototyping and perfecting our UI design.
One of the most frequent mistakes is disproportionate focus on design organization instead of dedicating resources towards innovation. We have seen many design systems with clean libraries and tidy components which produce an ultimately unusable design. Functionality, information architecture, and testing the design in the real world, should be prioritised over web design aesthetics and design system organization.
2. Not testing the website design enough
Joan Siopes, Digital Marketing Director, Herrman and Herrman PLLC
Designing a website can be a fun and creative process, but it is critical that product designers thoroughly test their graphical user interfaces to avoid any pitfalls in interaction design. Creativity can get in the way of the user experience if designers do not test prototypes and go for shortcuts. Sometimes the most simple design is the most successful—for example, Craigslist and Google. Unchecked artistic effects and aesthetics can hinder the user experience and lead users to leave the page altogether.
3. Inconsistent design
Bram Jansen, Chief Editor of vpnAlert
In design, consistency refers to making sure that repeatable user interactions and interface elements look and act the same. To explain, let's refer to some UI design examples of animations on a web page. If one team member's face turns around before showing the "about me" text, the rest of the team members' faces should spin around as well. If the first H3 subheading is in dark gray Helvetica with an 18px font size and a 30px bottom margin, the remainder of the h3 subheadings should be the same.
Planning ahead of time is one of the simplest methods to keep your design consistent. Simply make a list of all of your actions and classify them into groups with comparable or identical visual elements. Finally, choose one UI element and a consistent alignment for each group. Other styleguide elements, such as the same typography, styles, colors or other visual cues, and even the same phrasing and hover effects, should be assigned as well.
4. Focusing too strongly on standing out rather than on usability 
Josh Wright, CEO of CellPhoneDeal
A big mistake that I've seen many businesses make when it comes to their user interface designs is that they focus more on trying to stand out or being creative than they do on the usability of their site.
While you definitely want to stand out in some way or another, it doesn't mean you need to go overboard with graphics and interesting little easter eggs on your website to keep your audience engaged. In fact, having too much going on could make your website harder to use and could cause your audience to become frustrated and move on to your competitors' sites.
So, rather than focusing solely on the design of your website, you need to remember to focus on things like the usability, intuitiveness, and flow of various actions. This will help you to create a well-rounded experience for your audience and keep them engaged when they're on your site.
5. Confusing navigation
Sean Nguyen, Director at Internet Advisor
The top user interface designs mistake that I've experienced (in-fact we had this issue when we first started our website) is having confusing navigation. Companies always seem to think that they need to put as much information into their websites as possible and have a variety of webpages for visitors to navigate to. The problem with this is that, while it may seem logical to you, it might not be logical to everyone else.
Confusing navigation can be a website killer. Consumers don't want to spend most of their time trying to figure out what page matches their needs and they will leave your website quickly if they decide it's too confusing. It's important to do your research before deciding how your navigation is going to work, as this will give you insight into what your specific consumers expect from you and what aspects of navigation can be simplified for your business.
6. Too Many Words
Daniel Foley, SEO Manager at MCS Rental Software
Visitors may be oblivious to the website message if there is too much text on the page. After all, if a reader is overwhelmed by a large number of words and paragraphs, he or she will either abandon the endeavor to read or abandon the attempt after a gallant effort.
In any case, irritation, a missed message, and a lost prospect are the end results. So, express what you need to communicate in as few words as possible, or teach this vital rule to your client. Use more images and less text: in digital design, a picture is always worth a thousand words. Along with your graphics, make sure to utilize headers, subheadings, bullets, and boxes.
7. Putting style over substance 
Arek Nowakowski, Product Designer at spacelift.io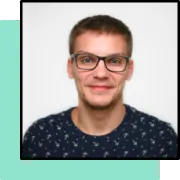 Designing user interfaces is all about creating an engaging user experience, helping users accomplish their tasks, and increasing conversions. While doing so, you might make one, two or twelve interface designs mistakes. It's essential to learn how to go around it to deliver a usable product. One of the most common mistakes designers make is putting style over substance. Sadly, a beautiful UI design with a useless UX will not stand the test of time and will not achieve its goals.
First, try to think about the application/website's flowchart. Validate your ideas with target users, then consider wrapping functional solutions into beautiful UI. Creating a consistent UI is a challenge for every designer. Imagine that your application has several hundred screens, and each of them should use one library of components that have been prepared in a common visual harmony. It may sound obvious, but it can be tricky in real life.
When creating a component library (Design System), ensure you plan every move. Let's think about whether a given component can be reusable. Don't close the door behind you.
8. Failing to address your target users' needs
Nate Torres, Founder at Imaginated.com
For one of my digital marketing clients, I worked with a UX specialist to design a strategy for SEO optimization. When creating a website, it's not enough to make it look pretty. The theme, style, and tools must be in line with the needs of your target market.
At first glance, one would think there was nothing wrong with our client's website, yet their website conversion rate was low. The website was creative; it used bold colour contrast and an easy booking process. However, the business provided services targeted towards senior citizens. The design and layout did not match the mood and tone of the services offered or the target market, making the site almost uncomfortable for users.
Moreover, going overboard with creativity and information is never a good sign. Customers are likely to feel overwhelmed by the overload of information and cluttering on the web page that they don't complete the transaction. Hence, no matter how good your design is, if it does not cater to your target market, it might as well be a dump.
This leads us to the next point below.
9. Forgetting to be inclusive 
Michelle Grewe, Author, Graphic Artist, & Mom at MichelleGrewe.com
Another example of user interface design mistakes is the lack of inclusiveness. I have a blind friend who blogs. Imagine how horrified I was to share my website with her, and THEN realize I wasn't too ADA friendly in my design! While a huge work in progress (several sites here), I have made it a goal to improve the UI for diversability in general.
One major change is my alt text. The alt text should be descriptive, colorful and entertaining. A good writer can create imagery via words. But also, the bulk of my branding is very visual. And I need to brand myself in my alt text just the same because that's how people using screen readers see.
My blind friend could hit my website, and hear, "Photograph of Michelle Grewe."
OR she could, instead, hear, "A black and white photo of Michelle Grewe, a white woman in a gray hooded sweater that ties across the top under the neck as if her fashion was trying to mimic the false innocence of Little Red Riding Hood. Reinforcing that look, she is also wearing a silver pendant of Christ. Her dark brown hair sits just below her shoulders, and her wide eyes are looking to the left and at you at the same time like a creepy portrait in a haunted castle from a rejected Scooby Doo episode. Her smile looks like the Cheshire Cat is trying not to smile."
See. I just branded myself in screen readers.
10. Following design trends blindly
Deepasha Kakkar, Founder at CRACKITT
The thing about design trends is that they come and go. Just when you think you've mastered user interface design, a new trend emerges that forces you to reevaluate your previous strategies. While, as a web developer of mobile apps, you must assess each trend, keep in mind that you will not and do not need to adopt them all.
Do not follow new user interface trends simply because everyone else will be doing the same thing. Rather, reevaluate your performance metrics and determine whether or not the transition applies to web or mobile app.
Several trends may not be supported by sufficient data, resulting in a waste of your money and time on their behalf. Investigate each new trend with caution to ensure that it is the most appropriate technique for your application.
11. Insufficient feedback 
Edyta Garcia, Content & Marketing Manager at EuroFlorist
One of the most serious, yet very basic interface design mistakes is insufficient feedback. Especially when booking tickets, ordering products online, and processing online payments, insufficient feedback can have huge consequences.
When users do not get immediate feedback, they are not sure whether the action was registered correctly. They might bounce at the checkout stage, or, they may try again, which can result in creating multiple orders by mistake. It would be a shame to lose those users at the last step.
Feedback should be immediate, subtle & easily understandable for the user, so they can flow smoothly through the checkout process.
Create Great User Interface Designs.
After reading this piece, you surely have a clearer idea of what mistakes you should avoid to ace your interface designs. Among others, make sure to:
Pay attention to user feedback
Maintain design consistency
Apply accessibility guidelines
Create simple user journey paths and navigation
If we were to add our own tip to the list above, it's to use the right user interface design tool, i.e., one that promotes collaboration. Here's where UXPin's Merge might be the perfect solution.