Double Diamond Design Process – The Best Framework for a Successful Product Design
The Double Diamond design process is a widely used methodology for identifying a problem and developing a solution. This outcomes-based framework encourages creativity and innovation while focusing on the core issue and its impact on end-users.
This article describes the Double Diamond framework and how designers can apply the principles to deliver successful design projects.
Key takeaways
Double Diamond is a design framework for developing digital product's UX and UI design.
It is composed of two diamonds that symbolize divergent and convergent thinking.
The process involves four stages: discover, define, develop, and deliver; the stages go one after the other, but you can jump between them if needed.
Deliver better products to your users with the world's most advanced prototyping tool. Sign up for a free trial to explore interactive prototyping with UXPin.
What is the Double Diamond?
The Double Diamond model is a framework for innovation and design developed by the British Design Council in 2003. The Design Council wanted a simple design process for delivering projects, no matter the methods and tools used.
The design framework features two diamonds, one representing the problem, the other the solution. Designers must iterate within these diamonds to truly understand the problem and thoroughly test their solutions.
Once designers identify a core issue in the first diamond, they create a design brief as a foundation for the second. The second diamond focuses on prototyping and testing a solution until its ready for release.
The Origin of the Double Diamond Design Process
The Double Diamond we know as a design framework came from the British Design Council, but the inspiration for this process came from Hungarian-American linguist Béla H. Bánáthy's divergence-convergence model.
Béla's model looks very similar to the design framework where he used the first diamond to explore an issue widely and deeply (divergent thinking) and then took an appropriate focused action (convergent thinking).
What is a Design Framework?
Design frameworks provide teams with a systematic approach to solving problems and delivering projects. These frameworks include tools, workflows, protocols, and processes that guide designers in delivering a project successfully.
The Four Phases of the Double Diamond Design Process
The Double Diamond design process comprises two diamonds and four phases (also called the four Ds):
Discover
Define
Develop
Deliver
Diamond One – Discovering and Defining the Problem
The first diamond is about UX research and exploration, often referred to as the "problem space"–similar to the empathize and define stages of the design thinking process.
Designers start by researching the problem and user needs. This phase might include reviewing analytics and UX artifacts, interviewing end-users, conducting a service safari, and other early-phase research methods.
In phase two, designers use discovery phase research to define the problem and how it impacts users. Design teams may iterate over phases one and two a few times until they get to the core issue. Some UX artifacts designers might create include:
At the end of phase two, designers create a design brief to guide the second half of the design process towards finding an appropriate solution.
Diamond Two – Developing and Delivering the Solution
The second diamond is about ideating, prototyping, and testing to find a suitable solution.
The develop phase is a busy stage of the Double Diamond framework where teams use various tools and methods, including:
Workshops and brainstorming: gathering as a team to ideate, hypothesize, conduct experiments, and discuss possible solutions.
Low-fidelity design: sketches, wireframes, paper prototypes, and other lo-fi methods designers use to develop and test many ideas quickly.
Cross-functional collaboration: designers meet with engineers, product owners, and other stakeholders to discuss ideas for feedback on possible challenges and constraints.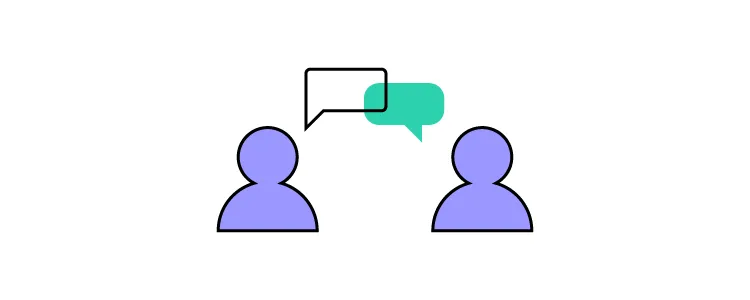 The development phase is an iterable process of ideation, prototyping, and testing several ideas until designers identify a single solution with the most potential to:
Solve the problem
Align with user needs
Meet budget and technical constraints
In some circumstances, designers choose a single solution or select their best two or three ideas for high-fidelity prototyping and testing in the deliver phase. The first goal is to eliminate those that don't work until you arrive at a single solution.
Once designers arrive at a single solution, they conduct further testing to refine the final prototype. During this round of testing, designers focus on usability and user experience to ensure the final result satisfies the design brief and stakeholders.
If designers encounter a problem, they return to the develop phase to find a solution, iterating and testing until they find a solution.
Once prototyping and testing are complete, design teams prepare for the design handoff, including documentation, annotations, assets, and other instructions engineers will use to develop the final product for release.
Lastly, design teams must conduct a UX audit and quality assurance to ensure the final release meets the project's requirements, business goals, and user needs.
Try End-to-End UX Design With UXPin
Prototyping and testing are significant in the end-to-end design process, including the Double Diamond framework. Designers must use high-quality prototypes to thoroughly test potential solutions and achieve accurate results.
Unfortunately, high-fidelity prototyping can be slow with certain tools, which isn't ideal when testing many ideas in the Double Diamond design process.
With fully interactive design from UXPin, designers don't have to compromise on quality for speed. They can build high-fidelity prototypes that look and function like the final product. Better prototypes yield accurate results during testing, allowing designers to go beyond what's possible with image-based design tools.
UXPin also comes standard with built-in design libraries, allowing design teams to drag and drop components to build high-fidelity mockups in minutes. In a few clicks, they can add Interactions to create prototypes with code-like functionality, including:
No matter the framework, UXPin can enhance your design process to create better user experiences for your customers. Sign up for a free trial and discover the possibilities of code-based design with UXPin.