Our free library is again expanding with another free e-book, White Space in Web UI Design. Using examples from Apple, Microsoft, Marvel, Wunderlist, Medium, and others, this book explains and shows how to use white space – or negative space – to make the most out of your design. Take a peek inside!
White space is not just an empty canvas that should be filled up the first chance you get. Just like any other design element, there are techniques, reasoning, dos and don'ts, and styles behind it. This book outlines them all, so you know how to apply white space in the best way for your web UI designs.
What's Inside…
Mastery of white space requires a solid understanding of topics like visual design aesthetics, content readability, human sight patterns, the overall feel of your site, and minimal design philosophies. This free ebook addresses these topics and more, explaining the facts behind its proper usage, and showcasing real-life examples from the sites of popular companies.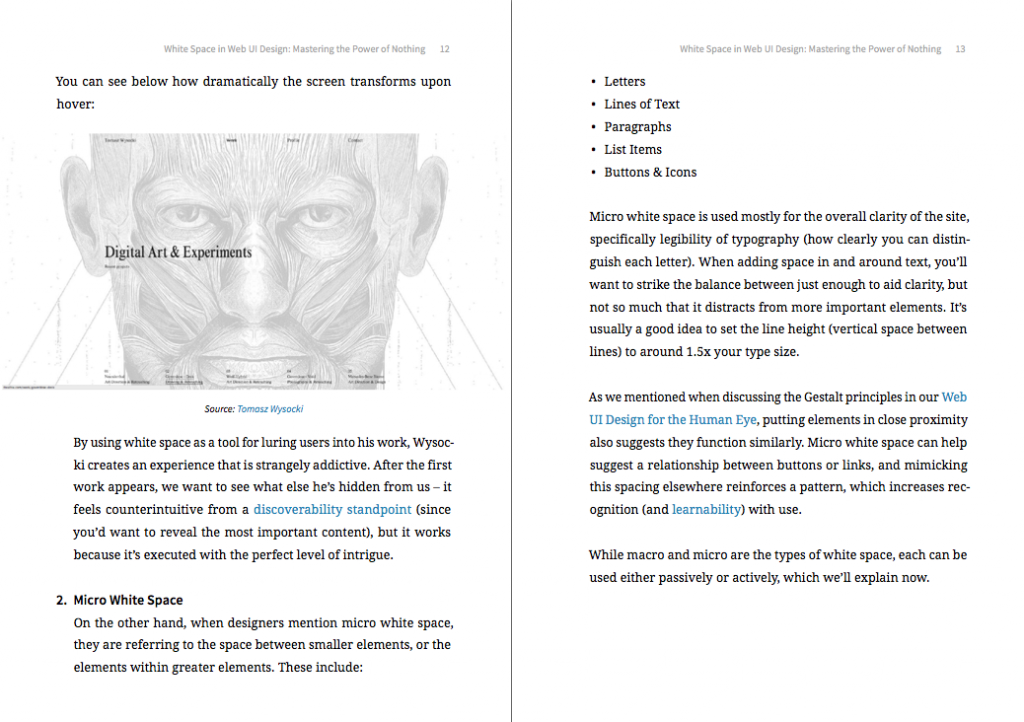 After reading this book, you'll learn:
the various kinds of white space, and how to use each
how white space works differently applied to different types of sites
using white space with the Gestalt principles
how to attract attention with spacing
methods for alternating and contrasting spatial elements
proper spacing for text: lines, paragraphs, and headings
finding that perfect balance between too much and too little
This book is available to download for free. If you find it helpful, feel free to share.