Product Design Degrees That Will Help You Land A Job
Choosing the right degree for your dream job can be a daunting task. The average cost of a four-year degree program that's earned while living on campus is $26,000 to $223,000. Regardless of what university you choose and the price you pay, these costs make finding a job after graduation from a state university is crucial.
So, what are the best product design degrees for landing your dream job?
To help you navigate the world of product design degrees, we have broken down the important steps required to enter this industry. There are plenty of unique paths for reaching your goal of working in product design. These product design programs are intended to inspire your journey and help you conceptualize how to effectively chase your design dreams.
Build advanced prototypes with interactive inputs, conditional logic, and real data using an end-to-end design tool – UXPin. Try UXPin for free today.
Do you Need a Product Design Degree to Land a Design Job?
Product design is a field that is heavily reliant on hands-on skills and lived experience. A bachelor's degree is a direct way to learn foundational skills in product design, but it isn't a strict requirement. A mentor, internship, or full-time job can teach you design basics and it can be an effective alternative to an art and design degree.
Overall, there are three common paths for learning the skills required to land a job in product design or opening your own design studio:
bachelor's degree
self-taught
bootcamps.
What Product Design Roles Can You Choose from?
The product design industry is very diverse. There are a multitude of positions and titles to consider as you work your way into this field. Knowing exactly where you would like to work and what title you would like to have is not a requirement for choosing a product design program, but it can be helpful.
Some of the most common roles in product design have been listed below for you to explore. The summaries of these roles are intended to help you gain a better concept of what design jobs exist and what skills they require. If one stands out to you, dive deeper and ensure whatever path you choose teaches the skills needed for that position.
UX designer
The UX in this title stands for user experience, and this design role is as broad as it sounds. UX designers are commonly in charge of everything from collecting data on how user-friendly an application is to implementing methods to improve the user experience.
Individuals in this position are a representative of the users of an application. It is up to the UX designer to make the customer experience as positive as possible, so a wide skill set is beneficial. Research, organizing information, and prototyping are just a few of the skills commonly required to succeed in this role.
UI designer
While a UX designer focuses on information flow and data regarding user interactions, UI designers fall more into the digital design category. UI stands for user interface, this is the visual display of an application including accessibility and intuitive design. It is up to UI designers to create a cohesive platform where all screen layouts work together and individually.
Individuals in this position influence the end-users' interactions and interpretations of an application through design factors like color schemes, interactive elements, and how content is laid out.
To create a successful interface, a UI designer must be able to collaborate, build mockups, and have a strong understanding of UI design elements.
UX UI Designer
Larger companies with an adequate budget tend to have UX and UI designers who collaborate on projects. However, smaller companies have a tendency to combine these roles due to their relationship. A UX/UI designer takes on the responsibilities of both positions, fulfilling a majority of the roles in a product design team.
Upholding this dual title requires a combined set of skills, with some interesting additions. Project management, the ability to refine or learn new skills, and the ability to work alone are also useful in this position.
UX Researcher
UX designers rely on research specific to their product and target audience to make improvements, but where does all of that information come from? Well-staffed teams often have a member devoted to facilitating and organizing the results of user research.
A UX researcher's studies can produce measurable data, as well as interpretive data. Thriving in this role requires a good understanding of research methods, data interpretation, and collaboration with the rest of your product development team.
UX Writer
While user experience normally focuses on functional designs, it is not void of words. A UX writer is responsible for all of the guiding text present in an application. Their goal is to add writing that compliments the functionality of a design.
Information Architect
Much like an architect designs sound structures, an information architect creates strong information paths. Good information architecture ensures easy user navigation, reduces errors, and helps end-user achieve their goals.
Product Designer
The title of product designer can cross into UX designer territory in companies where one individual is expected to perform a broad array of tasks. In situations where product designers and UX designers are both present, the product designer takes on more of a management-like role.
Product designers assist with product design, but they also help the team stay on target with product goals. Having a broad understanding of UX skills as well as experience in design leadership is crucial for this role.
13 Skills to Break into Product Design
Here are some of the abilities and skills that are essential for anyone working in product design:
Interaction – This is a foundational social skill regarding communication. Your ability to interact with colleagues in a productive and concise way can impact product design quality.
UI Design – Even if you aren't striving for the specific title of UI designer, it is crucial to have an understanding of UI design. The user interface drives the user experience, so understanding how to interact with and improve UI design is a foundational skill for all roles.
Facilitation – Facilitation is a leadership skill that includes the ability to guide, manage, and prepare a team for success. This skill can apply to a whole project or to smaller goals within a project. Regardless, facilitation is a powerful tool for teamwork in design.
Collaboration – A successful product design is the result of work from multiple individuals. Without the ability to collaborate with team members, it would not be possible for intricate designs to be created with efficiency and effectiveness.
UX Design – A background in UX design is important when it comes to customizing applications to the product at hand as well as the target users. UX design includes many specialties, but having a foundational understanding offers you an opportunity to grow into various related roles.
High Work Standards – High-quality products are the result of high work standards. Having high work standards shows an ability to critically review and pursue improvement. This is a skill that benefits every project.
Efficiency – Efficiency is an effort to generate maximum production with minimum waste. In the world of product design, this can refer to how you converse with colleagues and the methods used to complete projects.
Decision Making – Decision making is so much more than decisiveness and confidence. Skillful decision making requires resources and often involves collaboration with teammates.
User Research / User Testing – Regardless of your specialty or position in a design team, user research is going to play a part in your decisions and actions. Individuals with an understanding of user research will be most effective at interpreting its implications and influencing areas of improvement.
Customer and User Focus – You may never personally interact with users, but they are the focus of your design. Maintaining a customer and user focus inspires impactful improvements.
Storytelling – The ability to convey the user's story is incredibly useful in the designer's day-to-day work. Among others, it supports you in your interactions with fellow design team members, and helps you make the product vision and users' goals and challenges seem relatable to stakeholders.
Business acumen – also known as business savviness, this trait characterizes designers who quickly understand changes in the product's business circumstances and know how to best address them through design iterations.
Project management – there are a lot of tasks that a product designer will have to handle. Good project management skills are necessary to ensure work is completed on time and to a high standard.
3 Routes to Landing a Role in Product Design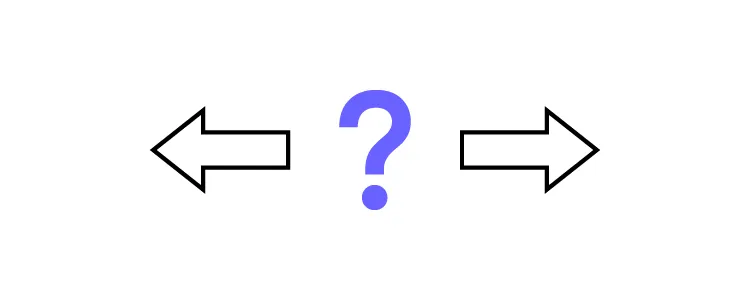 Bachelor's Degree in Product Design
With a four-year time investment and tuition costs, getting a bachelor of fine arts (BFA) requires high time and financial input in most cases. However, this is also the most traditional route and may be a requirement for product design positions, especially in larger corporations.
Product design students gain understanding the foundational aspects of product design. Your coursework will include design history, visual arts basics (like color theory, typography, etc.) and aspects of computer-aided design.
Earning a product design major has some added benefits. This form of education exposes you to regular collaboration with peers so you can practice the communication and teamwork skills that will be required in a job setting.
Self-taught
With the right amount of drive and self-discipline, it is possible to teach yourself the basics of product design. How long this takes and how much you learn is completely up to you, so setting expectations and using good sources are important.
Earning a position with a self-taught background may require you to display your skills at interviews, as there is no degree or previous job history to back up your skills. You will also have to find unique ways to practice critical thinking and collaboration skills that are required for most design roles.
"Collaboration in product design isn't a luxury, it's a necessity. As a Product Designer, you're at the intersection of various roles – from Product Managers and Engineers, to Data Analysts and Stakeholders. Each brings unique insights and perspectives to the table. Embracing and harmonizing these diverse viewpoints forms the core of effective collaboration and leads to innovative, user-focused designs. After all, every pixel in a design is often the result of multiple minds at work." – Florian Bölter, Senior Product Designer & founder of Open Doors, a curated job board and community for junior designers.
Here are some helpful resources to guide your journey in the right direction if you decide to teach yourself.
Bootcamps
Bootcamps are an investment that is typically less expensive and faster than an undergraduate program or master's degree. These programs help you explore design and decide if it's the right career path for you, as they teach technical skills that are useful and align with job requirements in the product design industry.
The problem-specific design courses (such as human-centered design methodology) can be a great refresher if you have some education in design, and they can help you refine your knowledge on specific topics.
Here are a few helpful courses to consider:
Finding your Future in Product Design
The product design industry is constantly changing and growing. Product design degrees are becoming more common in universities, but there are multiple ways to acquire the necessary skills and a place in product development.
Whether you choose the traditional route, teach yourself or attend bootcamps, there are plenty of UX roles to specialize in and many skills to learn. The beauty of the product design industry is that there is no one way to succeed.
Focus on all of the problem-solving skills and design skills you are working on without worrying about the added pressure of understanding the ins-and-outs of product development.
Leverage the best tools to move your career forward. Try UXPin, an end-to-end design tool for prototyping, design handoff, and design systems. All you need for creating a life-like representation of product is there. Try UXPin for free today.