As we hit the holidays and wrap up 2015, let's take a look at the most popular guides we created this year from our free design library (now with almost 70 ebooks total since 2013).
We had the pleasure of working with some great designers like Sergio Nouvel, Carrie Cousins, Marek Bowers, Adam Fairhead, and Alex Gamble to bring their advice to the design community. Topics included interaction design, visual design, web design, and of course all things UX design.
Without further ado, let's take a look at the top guides of 2015 based on downloads from our community. Enjoy!
56,744 people downloaded
Mastering the Tangibles explains interaction design techniques based on 33 case studies of top companies. With tips for designing text, space, and visuals for meaningful user interactions, the free guide distills theory into everyday practice.
46,703 people downloaded
Vision is the strongest human sense. To help you make the strongest first impression on users, the guide explains how to design intuitive interfaces that take advantage of visual psychology. Topics include applying Gestalt techniques, using similarity and contrast, designing natural relationships, and creating the right emotions with color.
33,657 people downloaded
Spanning 109 pages, this guide explains web design techniques based on case studies of 30+ companies. The book offers advice for color, navigation, typography, visual hierarchy, and UI patterns.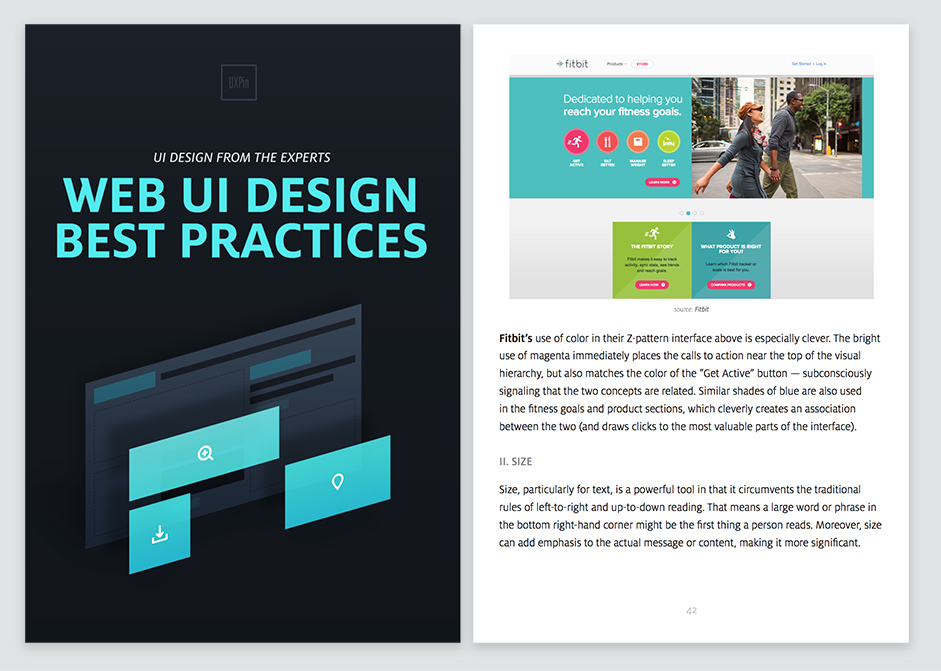 32,099 people downloaded
Authored by designer and widely-published design writer Carrie Cousins, this guide distills an entire year's worth of web design into the most useful techniques. Spanning 185 pages, the guide breaks down 160+ examples into everyday techniques for web design projects. See the year's top 10 trends with straightforward tips and beautiful examples.
28,108 people downloaded
The second guide in the series explains trickier IxD techniques based on 20+ case studies from select companies. We explore how to design interactions based on how users perceive time, make decisions, and behave naturally. Consider this the perfect refresher for persuasive UX design.
What's Next?
For 2016, we've planned even more practical content from UX designers and UX leaders. We'll continue exploring the tangible and intangible techniques of UX design.
Of course, we want to thank our readers who've found our content useful. If you'd ever like to practice what you've learned, you're always welcome to get started in UXPin with a free trial.
Stay tuned for what's coming as we wrap up the year and head into 2016!