UX Design Degrees – Which Universities and Courses Are Worth it?
User experience design is an exciting, multi-faceted discipline exploring how human behavior intersects with the digital products we use. UX designers represent the customer within an organization, ensuring products balance user needs with business goals.
This article explores the skills you'll need as a UX designer, various career paths, as well as courses and degrees that will get you there.
Impress potential employers with a UX portfolio of fully functioning high-fidelity prototypes. Sign up for a free trial to explore advanced design and prototyping with UXPin.
Do You Need a Degree in UX Design?
Most designers used to learn UX design on the job, but growing popularity of the field made it a competitive occupation. That's why you may consider formal education in design, university degree or recommended course.
Of course, you will meet practitioners who have no university degree in UX design and they're amazing at their job, but education and having a portfolio can help you get the first job.
A UX portfolio is still a major selling point because it shows your problem solving skills and your understanding of the design process. It also helps recruiters see if you are the right fit for the team.
UX Designer Soft Skills
The word design in UX design often leads people to confuse the discipline with graphic or visual design. While those are facets of UX design, it's more about designing experiences rather than beautiful aesthetics.
Here are some soft skills UX designers need to design successful user experiences. Some of these skills may surprise you if you're unfamiliar with UX design.
Empathy
Empathy is a vital skill for UX designers and is the first stage of the design thinking process. Most projects UX designers work on will be for products they don't use themselves. They must use empathy to understand problems from a user's perspective and design a solution to meet those needs.
Empathy is also a valuable skill for working in teams. Putting yourself in the shoes of product managers, engineers, stakeholders, etc., can reduce friction while seeking ways to improve collaboration.
Active listening
Active listening and empathy are closely related. To empathize effectively, UX designers must listen without developing assumptions, biases, or conclusions that prevent them from getting to someone's core problems. They're also not waiting for their turn to talk, leaving "dead air" for someone to think, and not interrupting while they speak are crucial for active listening.
To understand what someone might think, UX designers must also pay attention to non-verbal communication during user testing and interviews, like eye movements and facial expressions. Users often don't tell you everything because maybe they're embarrassed or think the information is irrelevant. Identifying these opportunities to ask meaningful questions helps designers become better listeners.
Communication skills
Communication is another vital UX design soft skill. UX designers must communicate on many levels, probably more than most departments.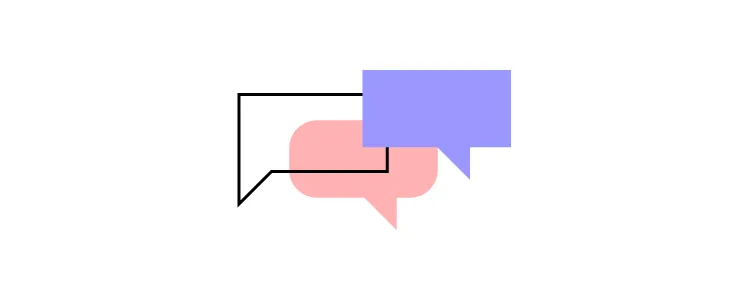 UX designers communicate in the following ways:
End users (interviews, testing, etc.)
Other designers
Cross-functional collaboration (product teams, engineers, marketing, customer service, etc.)
Stakeholders (reporting, presenting ideas, general feedback)
You'll also have to learn to communicate with clients if you work for an agency.
Negotiation
Negotiation is probably not the first thing that comes to mind when you think about UX design, but designers negotiate on many levels:
With stakeholders to get buy-in for ideas and resources
Working with other teams and departments when solutions or ideas clash
When collaborating with engineers
Advocating for users
Designers must know when to be assertive and when to compromise. Poor negotiation skills could lead to too many compromises, adversely impacting a product's usability and UX strategy.
Creative thinking
UX designers must be open-minded, creative thinkers. Every project will have constraints, so designers must have excellent problem-solving skills to work within these to find solutions while pushing the limits of innovation to stay competitive.
Most UX design courses and university degrees teach designers how to improve creative thinking through ideation techniques like "how might we," "crazy eights," and even coming up with the worst possible idea to get the creative juices flowing.
Business
Every design project has a business intent, whether selling products, acquiring/converting leads, increasing userbase/engagement, or getting donations for a non-profit. It's a designer's job to marry these business goals when designing the ideal solution.
Understanding business value and organizational complexities will help UX designers manage relationships with stakeholders better while maximizing a product's value to the organization.
UX designers with managerial, leadership, or even founder aspirations, must understand business management and how a business operates.
UX Designer Hard Skills
These are the hard skills you'll need as a UX designer. Most UX design degrees and courses teach these as part of the syllabus. Within these hard skills are different UX frameworks and systems–too many to discuss in this article!
There are also plenty of books, YouTube videos, and other resources for UX designers to develop and hone these hard skills.
Design thinking
Design thinking is central to the ethos, workflow, and principles behind human-centered design. It prompts designers to focus on the customer at every stage of the design process to deliver products and services that people will want and use.
There are five stages to the design thinking process:
Empathize – Discover what your users need
Define – Determine the problem you want to solve
Ideate – Develop possible solutions to users' problems
Prototype – Create prototypes
Test – Test your prototypes with users & stakeholders
Designing wireframes and mockups
Most designs start with wireframes–basic shapes and outlines of a product or website, usually in black and white. Designers create these wireframes on paper and using design tools.
Wireframing is essential to the design process because it enables designers to design, test, and iterate ideas fast while using the least resources possible.
Designers add basic navigation and connect user flows during the digital wireframing process. Wireframes also give digital products a foundational structure to create mockups.
Mockups are static visual representations of the final product's appearance, including colors, typography, UI components, etc.
Prototyping
Prototypes are functioning replicas of the final product. Designers build prototypes at every stage of the design process, including paper prototypes (low-fidelity prototyping), before they even start working with digital design tools where they create high-fidelity prototypes.
Prototyping is core to a UX designer's job because these UX artifacts allow them to test ideas with real-world users and stakeholders.
UX research
UX research covers three primary areas:
Customers/users
Competitors
Market
UX designers consolidate this research to understand user problems, identify opportunities, and ensure solutions meet market benchmarks and expectations.
User interviews and testing
Interviews and testing allow UX designers to engage with users, understand their problems, and the environments where they use the final product.
Information Architecture
Information Architecture (IA) organizes screen and navigational structure to align with user and business goals. The aim is to prioritize content so that users efficiently navigate products, find features, and complete tasks.
Basic programming
UX designers typically don't write code, but they design code-based products. Learning programming basics (HTML, CSS, and Javascript) enables designers to understand technical limitations while envisioning how their designs will translate into code.
UX designers who learn code, including popular front-end frameworks like React, Angular, Vue, etc., increase their value to employers (meaning higher salaries) while opening more career opportunities.
UX Career Paths
In startups and small companies, UX designers cover most or all UX design roles and responsibilities. But in larger organizations, you find more specialist roles, including UI designers, researchers, and content designers/UX writers, to name a few.
These are typical career paths and jobs advertised for UX designers.
UX designer
In larger teams with multiple UX specialists, UX designers focus solely on the product's user experience. They look at user experience holistically rather than focusing on a specific area, like UI or interaction design.
UX researcher
UX researchers cover all aspects of UX research and user testing. They also look at product analytics, marketing data, customer service tickets, etc., to understand user behavior across multiple touchpoints.
UX researchers gather research relevant to the project and compile it into various UX research artifacts that drive design decisions.
UI Designer
UI designers are responsible for user interface design, including components and UI patterns customers use to navigate and complete tasks. They are visually creative, and some of a UI designer's tasks include graphic design, particularly when it comes to iconography and other graphics.
Interaction designer
An interaction designer creates the motion and animation that respond to user interactions like taps, swipes, scrolls, etc. This human-computer interaction (HCI) is crucial for user experience because it gives digital products life and makes them enjoyable.
UX writer
UX writers (also referred to as content designers in some organizations) focus on the language and text (including images and video) that appears throughout a digital product, particularly regarding error messages. They must ensure text is on-brand while conveying the right message and instruction.
UX engineer
UX engineers work in a hybrid role between UX design and front-end development. They build code prototypes for testing complex user experiences and collaborate with front-end engineers to develop the final product.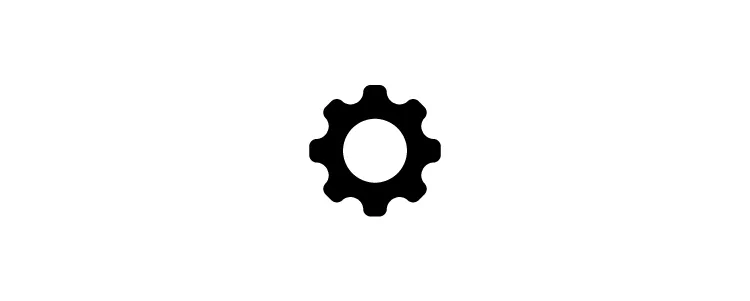 They have expert HTML, CSS, and Javascript skills and typically work with at least one front-end framework like React, Angular, Vue, etc. UX engineers also understand the UX design process and how to apply design thinking.
Product designer
Product designers are product custodians. They must maximize a product's lifecycle by ensuring it remains relevant and competitive. They conduct ongoing user research to improve and optimize a product's user experience while looking for business opportunities to increase its value.
What are Great UX Design Courses?
Here is a list of online courses that will give you the foundational knowledge to start your UX career.
End-to-End Design With UXPin
No matter your UX career path, you'll need a design tool for prototyping and testing your ideas. UXPin's advanced features enable designers to build prototypes that look and feel like the final product, resulting in meaningful feedback from usability testing and stakeholders.
With built-in design libraries and common form elements, you can build fully functioning high-fidelity prototypes, test, edit, and iterate much faster than other design tools.
Ready to get started? Sign up for a free trial to build your first prototype with UXPin.