If you want to design a truly holistic experience, you can't forget to design around the offline interactions involving your product.
User's don't divide a product's experience into offline and online. For them, your product delivers a service that must feel consistent at each touchpoint.
Examples of businesses for which this is relevant includes:
Online retailers
Travel and tourism services
Online food delivery catering services
Ride sharing, food sharing, or other collaborative economy services
To better illustrate the significance of offline interactions, let's explore best practices demonstrated by these 3 successful companies: Airbnb, Uber, and Casper.
Airbnb & Uber
Both Airbnb and Uber have a clear split in their user journey.
The first half occurs online with users searching for and reserving lodging (in the case of Airbnb) or requesting a car via their phone app (in the case of Uber). Convenience is big differentiator and competitive advantage for the UX of both services.
For a traveler heading to London, for example, the ability to search for Airbnb lodging by price, neighborhood, or type (whole apartment vs. room) is a huge convenience.
In addition, being able to exchange messages with hosts and ensuring that the right "vibe" is there is also a big convenience for customers, helping to give them peace of mind before making a financial investment.
Photo Credit: Uber
With Uber, it's hard to beat the convenience of reaching for one's phone and with just a few taps, requesting a car that shows up within minutes to take us to our next destination.
Moving on to the second half of the user journey for both services, which occurs entirely offline, and we get to the heart of what really matters. This is where the joy derived from the online experienced can be completely wiped out.
If you're a non smoker, getting an Uber driver whose car reeks of cigarette smell will be annoying. Or if you've just travelled from San Francisco to London and your rental ends up being a 20-minute walk (and not 5 minutes as indicated in the Airbnb listing) from the train station, your enthusiasm will fade.
For both of these brands the online experience essentially sets a minimum standard for what they expect offline. And the offline experience is the final determinant of how the entire experience is perceived and, eventually, rated online. This intricate link means that a holistic UX design must fulfill the gap between the expectation created in the online stage and its fulfillment offline.
Even though different individuals will oversee the online and offline experiences, companies must encourage collaboration between both parties if they wish to deliver a consistently rewarding customer experience.
Casper
Earlier this year I moved halfway across the world from Europe to the United States for a new product role. After the stress of finding a new gig and home, it was time for me to make that all-important mattress purchase. With no interest in shopping for mattresses the traditional way, I decided upon the mattress startup Casper.
Everything I needed was already offered:
Convenience: go online, select mattress size
Shipping: shipped in a box that I could maneuver without the assistance of a burly male friend.
Speed: the mattress would show up in a matter of days.
Quality: mattress engineering that would give me a good night's rest for years to come.
No Hassle Return: I could literally sleep on it for 100 days and return it if I chose to. And they'd take care of the pickup.
Photo Credit: Casper
The online experience was easy as you could imagine.
I received email and text notifications once the mattress was shipped. The mattress was delivered as promised. On the day of delivery, I received text notifications on the delivery status.
When I finally got my hands on the box and opened my Queen-size mattress, the unveiling was just as easy as the site promised. My first night of sleep was as restful as claimed. Basically, the offline experience lived up to the expectations created by the online experience.
Of course, my experience could have gone completely differently. I could have had issues submitting payment. I could have experienced delivery issues. Or woken up with a stiff neck. Or decided that I wanted to return the mattress.
Any of these negative experiences would have led me to contact Casper's support team. Any complaints or feedback I had would have eventually been fed right back into the product management process, regardless of whether my feedback was about the website, the shipping partner, or the quality of the mattress itself.
Much like with Airbnb and Uber, the product management for a brand like Casper requires awareness of various elements, such as payment processing, shipping and fulfillment, and even, the science of sleep cycles. The physical product is just a piece of the entire customer experience.
Practical Tips
Plot out the customer behavior before, during, and after service. While you can create rather complex journey maps (like this one created by Adaptive Path), even a simple one created in Google Docs is useful for imagining a holistic UX. You can see below an early version of a Google Docs customer journey map used by UXPin that plots out user expectations, processes, and feelings during different stages of the product experience.
2. Determine constraints from the user outwards
If the technology determines the constraints, then you're still thinking about experience design in "offline" and "online" silos.
When you start user-first, you're focusing on solving problems instead of prescribing an immediate solution. In doing so, you realize that the solution might be anything from an app to a change in business process or business model to provide the right customer experience. In some cases, it's all of the above.
3. Provide context to teams not directly designing
Casper, Uber, and Airbnb's services all fall apart if non-design teams don't fulfill their role in the customer journey.
While designers can plan and craft the customer experience, the examples we analyzed demonstrate that the entire company must stand behind those decisions. A beautiful product is useless if the shipping experience is frustrating, or the customer service is poorly executed.
Customer service or supply chain teams certainly shouldn't dictate the product design, but they must be involved in the product design process. Designers should seek their input and explain how their roles help fulfill (or salvage) the promise offered by the product.
Conclusion
Today's product teams are already required to be very multi-faceted, capable of assimilating and understanding various concepts. And the good news, for those who enjoy learning and changing contexts, is that the demands and subject matter dexterity that will be required from product teams will only continue to increase.
The more we immerse ourselves into the various aspects and skills that are needed to make a successful brand and product, the more we will be better placed to work with other developers, designers, and stakeholders in building products that provide a satisfactory, 360 degree experience.
Remember that product is only a vessel for experience, and UX is always a team exercise.
If you found this post useful, check out the free guide UX Design 2015 & 2016. The book explains UX best practices based on analyzing 71 examples from today's top companies.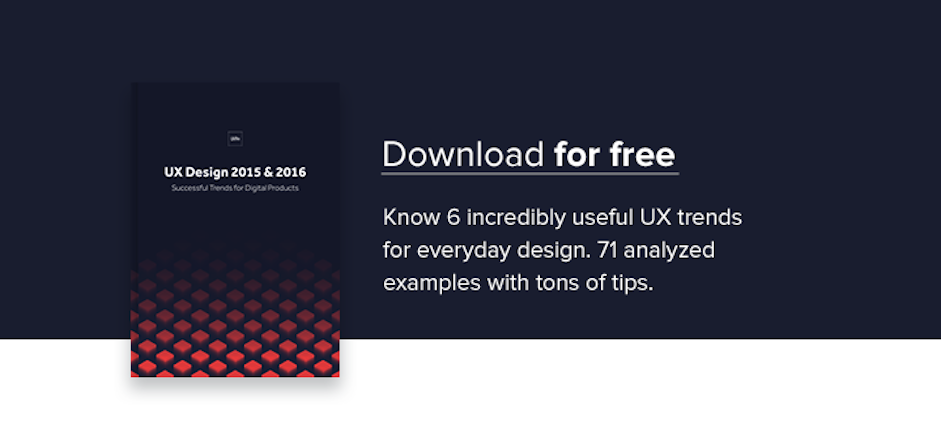 Feature photo credit: NY Times
Editor's note: Author Germaine Satia developed these processes in collaboration with the founder of design agency Infinvision.